24-year-old student, Jasmine Jay, has beaten Candy Crush Level 181 – one of the more difficult levels in the entire game. So I picked her brain and asked the player from Virginia, in the USA, for some tips on how she managed to achieve this.
To find out what Jasmine said, do read on.
What is a good way to begin this level?
Start with trying to clear the fluffy meringues with as few moves as possible.
What are some tips to beat Level 181?
Creating special candies is the key to beating this level. Combining horizontal striped with regular candies will be useful at this level. Try to create these towards the bottom of the board so that they will be able to destroy the meringues. Wrapped candies are only useful if you combine them with a striped candy. Colour bombs/striped candies are the best combinations to use in this level.
Why is this level so hard?
This level is difficult because the only way the ingredients can be bought down is by creating special candies, specifically horizontal striped candies. The easiest part is clearing the board of the fluffy meringues but clearing the multi-layered meringues is the tough part. Not only do you have to create horizontal striped candy and combinations, but you also have to use them in the right spots – which is the real challenge. It's easy to create striped candies but it is difficult to put them where you need them.
Also, once the meringues are cleared, you must try and create striped candies on a specific row of the board – this only adds to the challenge of beating this level.
What should you concentrate on?
Once you clear the board of the fluffy meringues, focus on the multi-layered meringues. Concentrate on creating candy combinations because horizontal striped candies alone won't help you. The best combination for this level is a striped candy/colour bomb because more than likely, it will hit all the meringues. Several candy combinations will be needed to beat this level – so focus on creating them.
What are some things that players should NOT be doing at this level?
Don't waste your time in creating vertical striped and wrapped candies because I think these only use up moves – without helping you solve the level. For example, there is no need to create a vertical striped candy unless you are combining it with another candy. Don't use a wrapped candy unless it is combined with a striped candy. When using your horizontal candies or your combinations, make sure to use them in the right spots. All your moves should be in the middle of the board too – where the meringues are.
Click here for good Level 181 tips from player, Clay Landon, who has also passed this level with flying colours.
Click here for more Level 181 tips from me.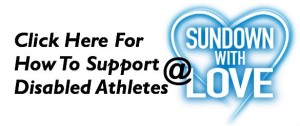 Share this page with your friends!