Do you need to hire an established private chef for your next dinner party but you are not sure where to look? Or else are you an entrepreneur or freelancer who needs a working space for a few hours with a drink and a little bite to eat, but don't really know where to go?
Now, with AppeDine – the only trilateral food & beverage (F&B) and lifestyle e-commerce marketplace in Singapore – you can do just that, and much more.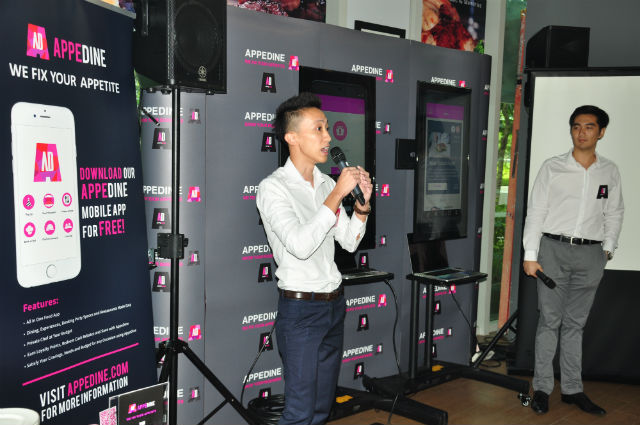 AppeDine is an app which connects food and drink outlets with diners and chefs. You can also buy meal vouchers on AppeDine.
A 2016 startup founded by Clara Lim, AppeDine endeavours to be the ultimate e-commerce marketplace for F&B, dining and lifestyle experiences.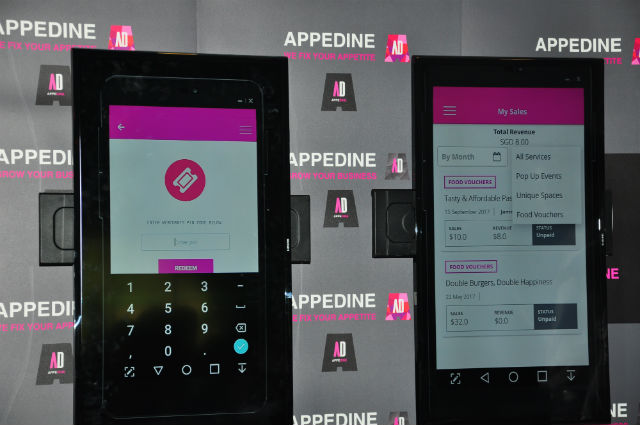 This is because through the use of toolkits for service providers to monetise their culinary services and space, improve transactional sales and streamline their operations for improved efficiency and productivity, AppeDine aims to deliver a platform that enables adaptive and positive transformations in the F&B and lifestyle service industry.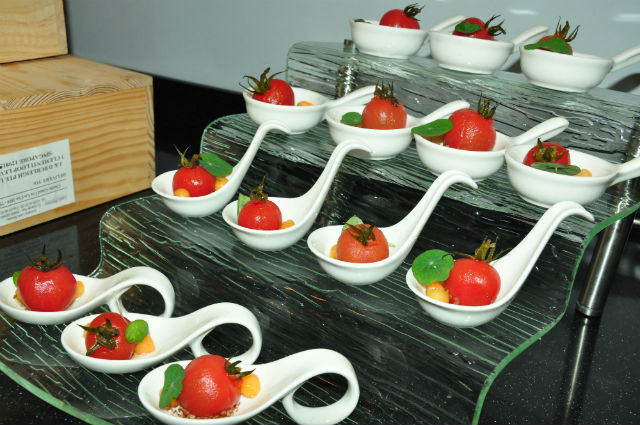 AppeDine is designed to meet the needs of the discerning consumer
Designed to meet the demands of the discerning consumer, AppeDine is an app catering to customers who are looking for unique experiences to meet their needs, ranging from booking of pop-up events online to unique venues for group events, hiring working spaces to work in peace, or booking of private chefs, and more. AppeDine presents a wide selection of culinary and lifestyle experiences for consumers.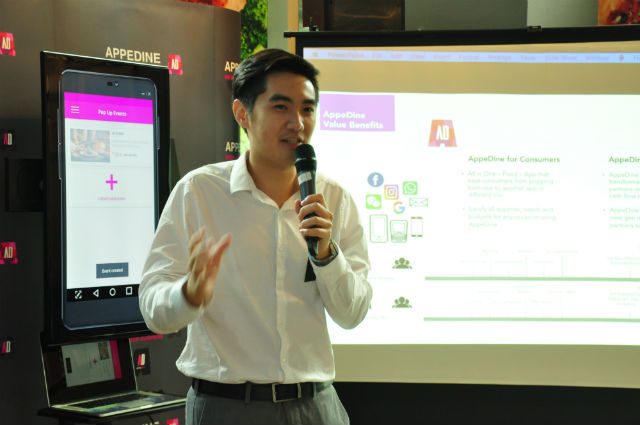 AppeDine has the capability to perform online transactions for F&B and lifestyle service providers, chefs and consumers and is free to download on the iOS Apple App Store as well as the Android Google Play Store.
And through AppeDine – chefs who sign up, are automatically notified of requests by service providers or consumers in real time, and given a fair opportunity to bid for each on-demand job opportunity. Aggregating F&B outlets, pop-up events and lifestyle promotions onto a single platform, AppeDine presents a wide selection of culinary and lifestyle experiences for customers in Singapore.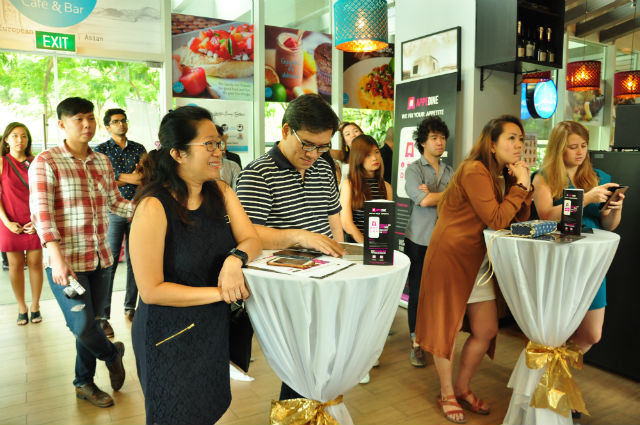 Said Clara, Founder and CEO of AppeDine, "AppeDine is the one-stop digital marketplace for customers. With multiple channels of F&B and lifestyle services available at AppeDine for consumers, we are confident that consumers from all walks of life can discover options within their budget to fit their needs whilst satisfying their cravings for any occasion."
Empowers F&B and lifestyle service providers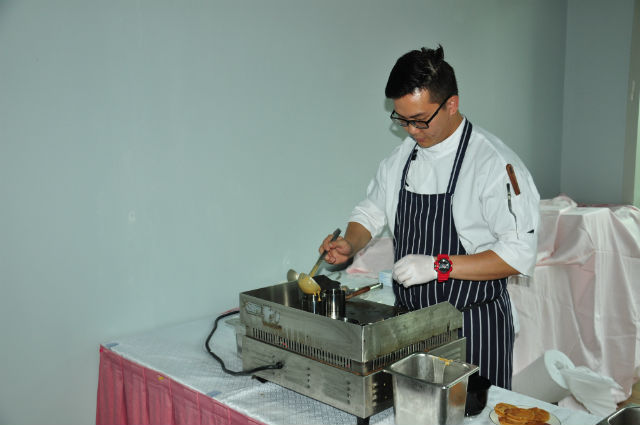 For the F&B and lifestyle service providers, they can also benefit using this app; AppeDine can empower them to manage their online listings, transactional sales, bookings and loyalty programmes on their own. They can easily showcase their menus, sell tickets online, track ticket sales and make redemptions real-time on the AppeDine partner mobile app or website.
For example, a cafe in the central business district with a good lunch crowd but few walk-ins in the afternoons and evenings can list the space for venue retail with a curated price plan and offer as off-site business meeting venue during off-peak hours or transform into a lifestyle service provider at nights, hosting pop up events through tickets sold on AppeDine.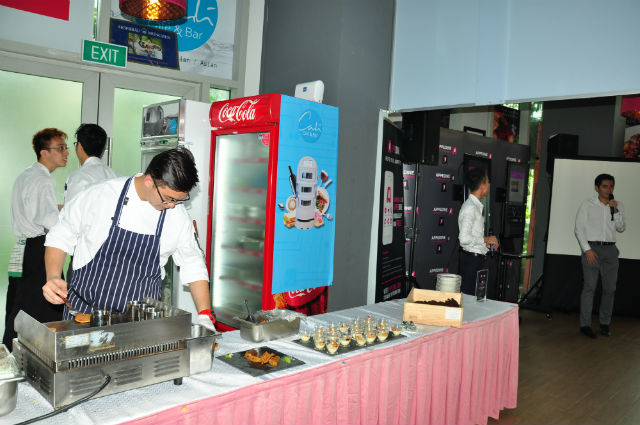 Explained Clara, "AppeDine is also the go-to business manager for F&B and lifestyle service providers. With the AppeDine partner app, it is where pertinent elements like the e-commerce payment gateway, integration with social media marketing and a ticketing system with real-time sales tracking, converge into a single, comprehensible platform to serve the community of consumers, chefs and service providers."
She added, "There are no sign up fees required by partners when they list content online in the AppeDine platform. It is free. Partners can leverage on AppeDine and list as much content as they desire."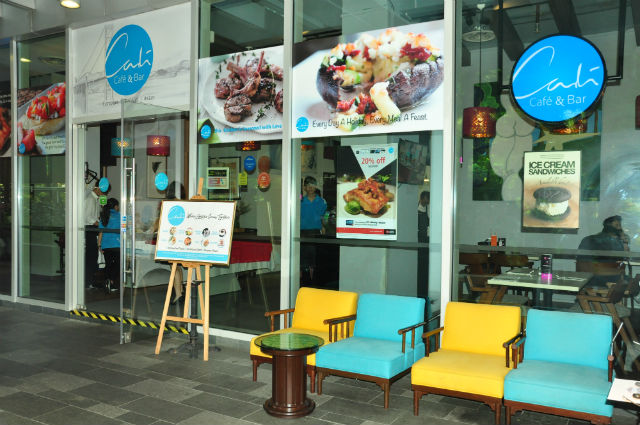 Invited to the AppeDine public beta launch event  
I had been invited to the AppeDine public beta launch event, which took place last Friday afternoon at the Cali Cafe, Park Avenue Hotel. At the event, AppeDine business development managers Fred Wu and James Kwan played the role of a customer and a business owner respectively, to explain more about what AppeDine is all about.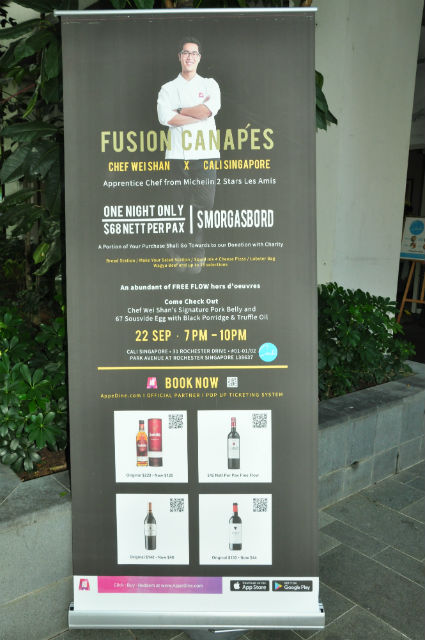 Their sharing session was interesting and informative and it gave me a good idea of what AppeDine is about and what the app can do.
Said Fred, "In conclusion, AppeDine offers value to consumers; as you can see, we are an all-in-one food app. We offer customers with vouchers and we also do things like pop-up events for you to have fun; we go further than just F&B. We also tap into entertainment too. This solution thus saves the trouble of juggling multiple apps and getting confused with everything."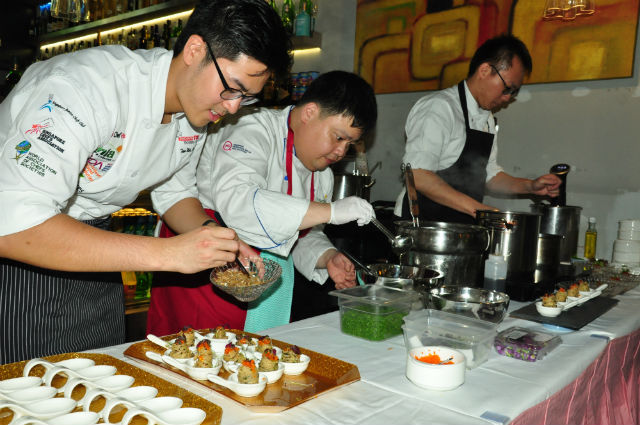 He added, "Our app also meets all advertising needs and budgets. For students, we have great deals and for the more adventurous people with the money to spend we have something too for them."
Fred also stressed at the session that when chefs are hired through AppeDine as private chefs, they also generally do the cleaning up after cooking too as "it is basic courtesy to do so when you go to other people's house to cook."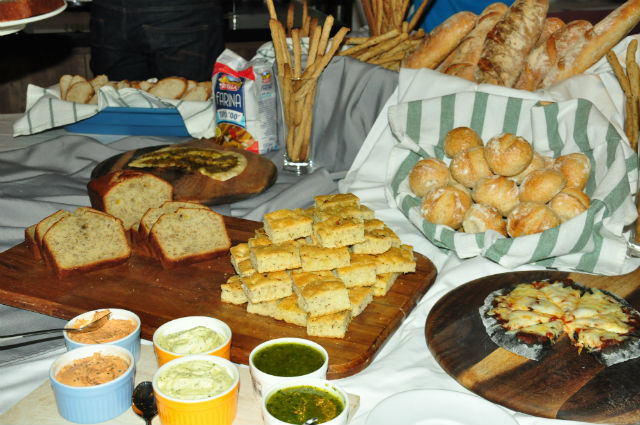 As well, there is also an easily accessible communication channel on AppeDine for customers to communicate to the chefs and vice versa, to explain their needs, such as ingredients to bring and equipment required for cooking the meal, and so on.
Illustration of how AppeDine works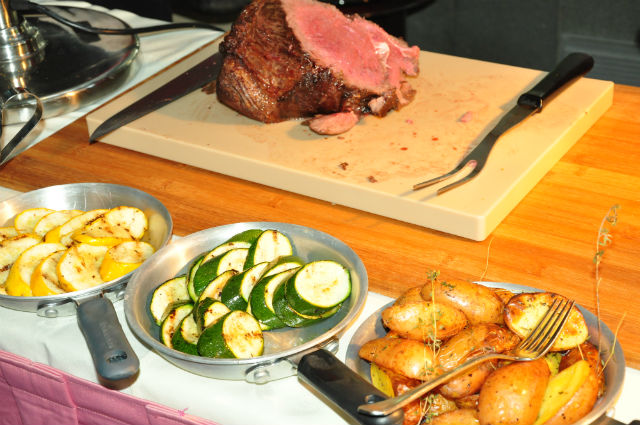 To further illustrate how AppeDine works at the launch event, the app developers had also earlier used the app in order to bring in Chef Wei Shan – an award winning apprentice chef from Les Amis, a Michelin two-star restaurant – to prepare a scrumptious meal for the guests present, at a special AppeDine pop-up event. So, Cali Cafe had been closed for the event.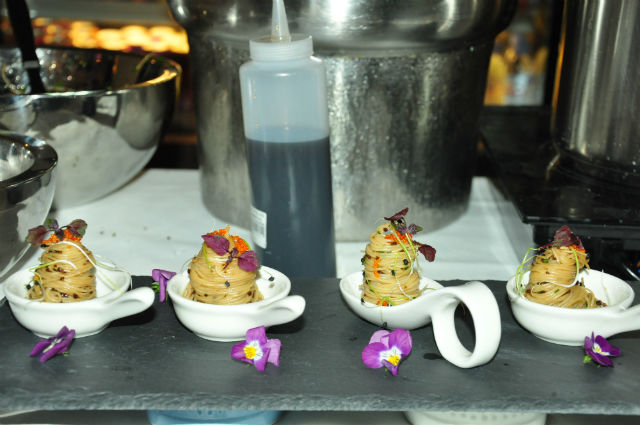 The meal had been really delicious too, and included free flow of a myriad of fusion canapés, such as squid ink 4-cheese pizza, Lobster Bag, Wagyu Beef, as well as a generous bread and salad station, and three types of desserts: banana & passionfruit panna cotta and caramelised peanut-filled pancakes and chocolate chip cookies.
As well, Chef Wei Shan's pop-up event had also been open to AppeDine users who had made a booking for the meal, later that same evening.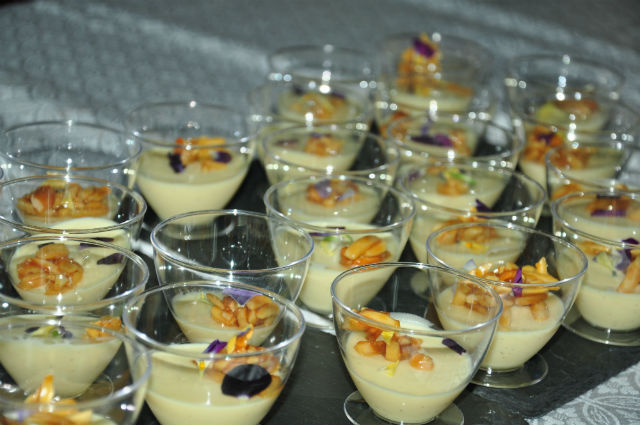 And if this meal is any indication of what AppeDine can produce, then I feel that the app definitely has the potential to change the F&B and lifestyle industry in Singapore.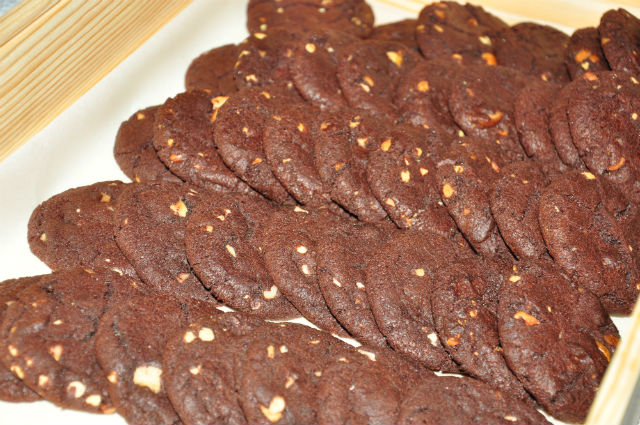 For more information, go to https://www.appedine.com/home

Share this page with your friends!