Baked to perfection using stone ovens, the new Sunshine Italian Pizza Range has unique Italian flavours without any added preservatives.
Delicious meals prepared within minutes
And the Sunshine pizzas are quick and easy to prepare, providing busy people with the ability to turn out delicious meals… simply by popping the pizzas into an oven for a few minutes.
Each pizza is supposed to take about ten minutes to heat up. They are also trans-fat free and halal certified, carrying the COERIS (Italian Islamic Religious Community Halal Italia Certification).
There are three different flavours and thanks to Sunshine Bakeries, I had the opportunity to try all three types, with my family.
Tartufo e Funghi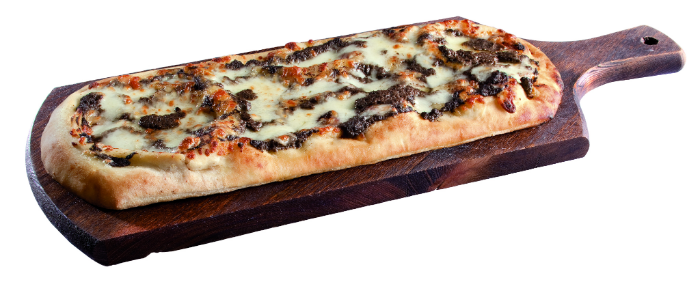 The first ready made truffle pizza in Singapore, this is marketed as being set to thrill truffle lovers with premium ingredients. Truffles are highly sought after for their unique taste.
This pizza is a mushroom extravaganza featuring juicy champignon mushrooms drizzled in a concoction of aromatic black summer truffle sauce and extra virgin olive oil.
As I love truffles, this was my favourite flavour. When I took a bite, I could immediately taste the truffle. It was slightly intense but at the same time, not strong enough to completely overwhelm the other ingredients, so it was good that a nice balance had been struck.
Added my mum, "I liked the truffle – and the taste is strong but it does not overpower the mushrooms in the pizza."
Rucola e Pomodoro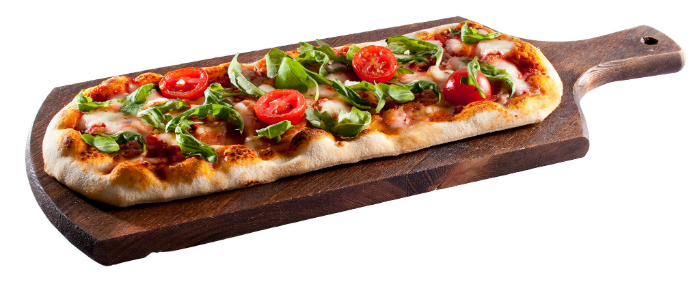 This pizza features classic ingredients that resemble the colours of the Italian flag – red, green and white.
It contains a medley of peppery rockets with succulent cherry tomatoes on a bed of crispy crust, and is topped with extra virgin olive oil and mozzarella cheese to delight the palette.
For this pizza, I could taste the rocket lettuce and this was quite pleasant. I couldn't taste the tomato flavour though, but at least I could see a couple of sliced cherry tomatoes in the pizza. The cheese was good, but not as stringy as expected.
Agreed my dad, "The cheese could have been more stringy."
Margherita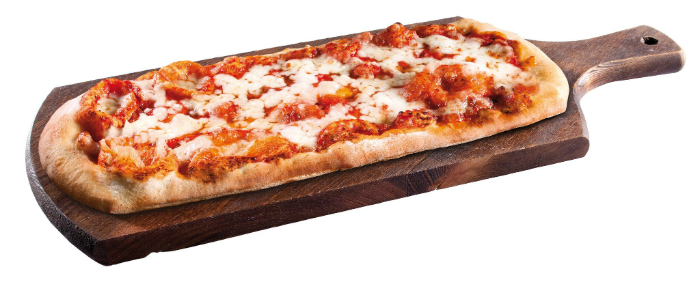 An all time classic flavour, this pizza contains chunky tomato paste and swirls of creamy Mozzarella cheese, topped with a sprinkle of oregano and a dash of extra virgin olive oil.
In this pizza, I could taste a mild cheese flavour and perhaps a slight hint of tomato paste. And once again, the cheese was also not as stringy as I would have liked.
Other comments
The pizza base for all three flavours, in my opinion, could also have been a little crunchier. Despite our best efforts in heating the base up, it was not so crunchy.
But we found that heating the pizza for about 12 minutes – rather than the recommended 10 minutes, marginally improved the crunchiness of the pizza crust though.
Where to get the Sunshine pizza
The pizzas are available exclusively at NTUC FairPrice outlets, at a recommended selling price of $7.90 for one of the 13-inch rectangular pizza.

All photos in this article are credited to Sunshine Bakeries.
Thanks to Sunshine Bakeries for the pizza deliveries.
Share this page with your friends!