Home grown brand F&N Fruit Tree Fresh has just introduced a premium range of juice-drinks, which have been made from 100 per cent juice and also do not contain any added sugar or artificial sweeteners.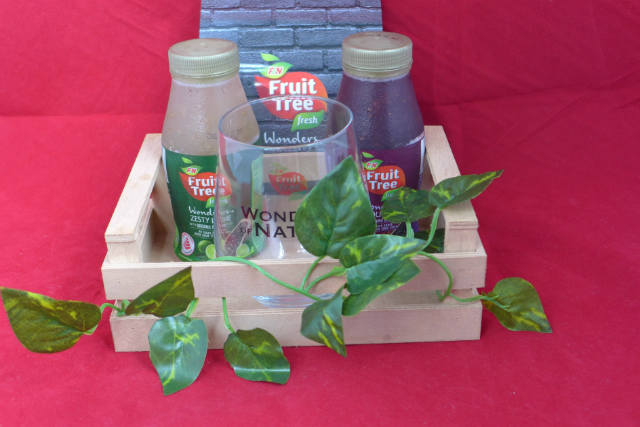 First chia seed drink to be launched in Singapore market
The two new flavours, F&N Fruit Tree Fresh Wonders Luscious Berries and Zesty Lime with Organic Chia Seeds, are the first chia seed drinks to be launched in the local market, incorporating the popular superfood together with the antioxidant-rich drinks.
Both of these two flavours are high in Vitamin C, which has been linked with antioxidants that contribute to reduced risk of cardiovascular disease, according to the Journal of the American College of Cardiology, 2003.
In fact according to F&N, one glass of either of these two drinks would be able to fulfil the body's daily Vitamin C requirements.
The chia seeds, which are also present in the drink, are a well known superfood with powerful nutritional benefits. At the same time, chia seeds are natural antioxidants and also contain Omega-3 and six types of fatty acids, which, according to the Journal of Food Science and Technology, 2016, have been associated with cardio-protective benefits.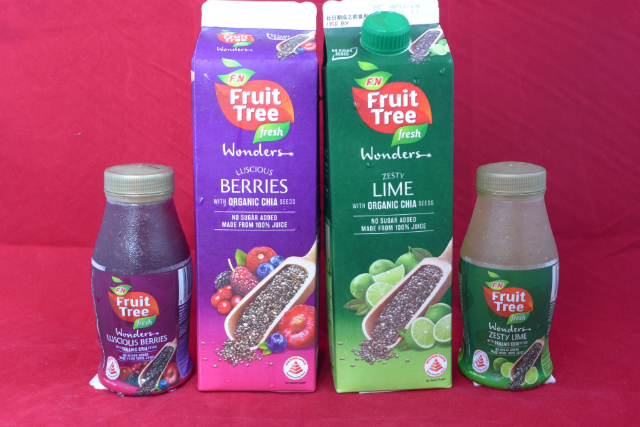 Thanks to F&N, I had the chance to taste the two new F&N Premium juice-drinks, Luscious Berries and Zesty Lime.
Luscious Berry
Luscious Berries consists of a medley of yumberries, blueberries, mulberries and cranberries, all fruits that are popular for their attractive colours, soft flesh and unique flavours.
I could taste a mild berry note immediately when I tried some of this drink, and at the same time, the chia seeds had provided some kick to the beverage, giving the drink some texture.
However the berry flavour could have been stronger, and more pronounced though, and it would also have been nice if there could have been a more generous amount of chia seeds added to the drink.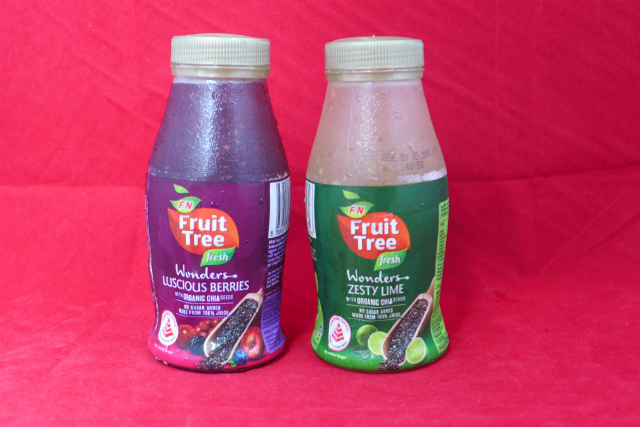 Added my Dad, a 65 year old retiree, who also sampled some of the drink, "It was sweet with a mild berry note. I felt though, that it would have been nice if the drink was less sweet, and there were more chia seeds to add texture to the body of the drink."
Zesty Lime
Zesty Lime, according to F&N, provides customers with a tangy lime flavour that is supposed to awaken the taste buds and entice our senses at the same time.
Upon tasting a glass of this drink, I could immediately detect a mild lime flavour together with some kick from the chia seeds. But as with the Luscious Berry flavour, there could have been more chia seeds added, and the flavour of the lime could have been more pronounced.
Agreed Dad, "The drink had a light lime taste and the chia seeds provided some texture. But it would have been nicer if there was more lime note, and extra chia seeds."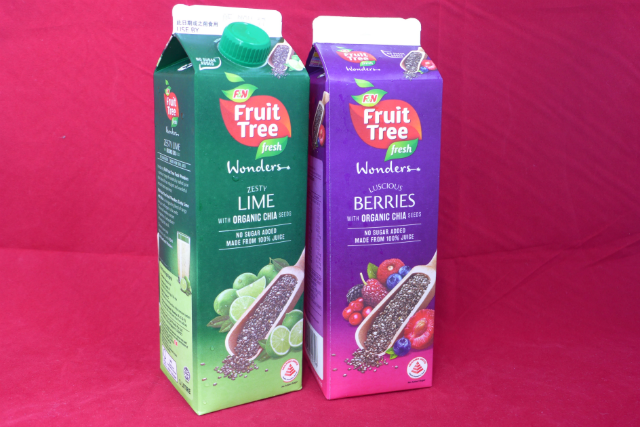 Where to get the drinks
The two flavours of F&N Fruit Tree Fresh Wonders with Organic Chia Seeds are available at all major supermarkets and hypermarkets across Singapore. The recommended retail price is $3.25 for a 1L packet and $1.30 for a 250mL bottle.

Share this page with your friends!