Krispy Kreme has opened in Singapore, at long last! Click here to find out more my opening day queuing experience.
If you want some free Krispy Kreme donuts, read on.
Recently, I wrote a blog post about Singapore getting its first Krispy Kreme store. This store has been making waves on the Internet – especially now that its opening date has been confirmed to be on October 12 this year.
About a month prior to the official opening ceremony, Krispy Kreme will be giving away free donuts and this will start in the middle of September. Such free Krispy Kreme donut giveaways are standard practice in any part of the world – for Krispy Kreme, whenever they open a store.
How to Win the Free Krispy Kreme Donuts
How do you get your hands on the free Krispy Kreme donuts?
All you need to do is to go to the Krispy Kreme website to nominate and vote for your company to win the donuts. If you are one of the lucky ones, you and your colleagues will be able to indulge in these delightful morsels.
In total, about 100,000 free Original Glazed Krispy Kreme donuts will be given away in Singapore.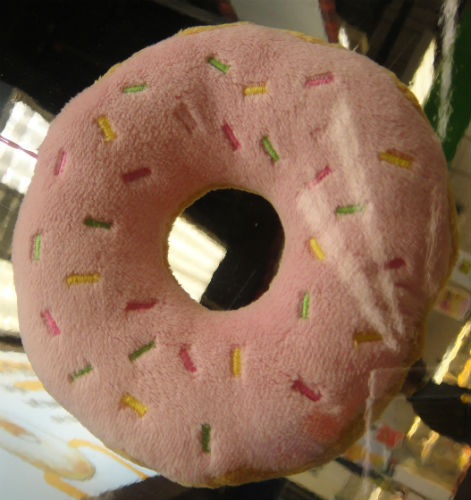 What if I miss the giveaway?
If you miss the giveaway period or if you are not lucky enough to be one of the first to get your hands on the donuts, don't worry. You will still be able to get hold of your donuts when the shop opens.
Just drop by the Krispy Kreme shop at Tangs when it opens on October 12 and queue up. You may win Golden, Silver or Bronze tickets, which gives you up to 12 months' supply of free Krispy Kreme donuts.
Also, for those in the queue, whenever a new batch of donuts is ready on the day, free donut samples will be given out.
The price of a donut will start from $2.60 for the original glazed (the most popular) version. But if you are not a fan of plain creamy donuts, other varieties will also be available at the Singapore store too. These include the red velvet, New York cheesecake and the chocolate iced donut with sprinkles.
Address
Krispy Kreme Singapore
Tangs Orchard, Basement 1,
310 Orchard Rd,
Singapore 238864.
Read more!
Share this page with your friends!