In the middle of the afternoon, have you ever found yourself wanting some nice fresh Tiger shrimps to prepare for dinner… but you can't decide where to get them?
If that's the case, head down to NTUC FairPrice's Vietnam Fair – which started last Friday and ends on the 18th of June. That is because the Okeanoss Frozen Black Tiger Shrimps are now available there. These Tiger Shrimps are frozen but they capture the freshness of newly caught ones.
Bred and processed in Vietnam – one of the largest prawn producing countries in the world – the Black Tiger Shrimp has higher moisture content compared to other types of shrimps. As a result, this allows for a shorter cooking time.
Tasting the shrimps
Our family recently prepared some of these shrimps for dinner, served with noodles and green leafy vegetables. On trying the shellfish, I will say that they are moist and the shrimps have a mild, gentle flavour and do not overpower the other ingredients in your meal. At the same time they are delicious and create just enough sensation on your taste buds.
I would have enjoyed a little more firmer texture though, but otherwise, these are quite succulent and have a nice fresh taste.
Black Tiger Shrimp Wok-Tossed in Shrimp Paste
Here is one of the recommended recipes – for cooking the shrimps. This dish is called Black Tiger Shrimp Wok-Tossed in Shrimp Paste. (See recipe).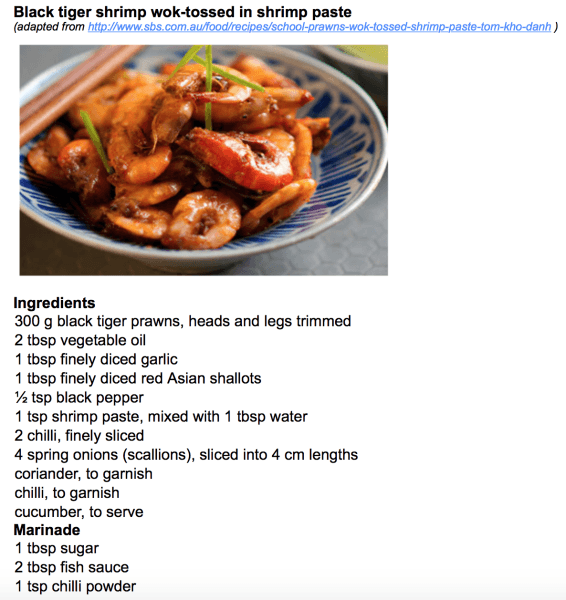 FairPrice Jasmine Rice
Besides the shrimps, FairPrice is also offering at the Fair, FairPrice Jasmine Rice – which contains plenty of amino acids that are useful for building and maintaining muscle tissue, as well as making up antibodies, enzymes and hormones in the human body. And the rice has a subtle sweetness and alluring fragrance too.
Other products from the Vietnam Fair
Here are some of the other products that are available at the FairPrice Vietnam Fair. However if you wish to try out these products, do hurry because they are only available at FairPrice throughout the duration of the Fair.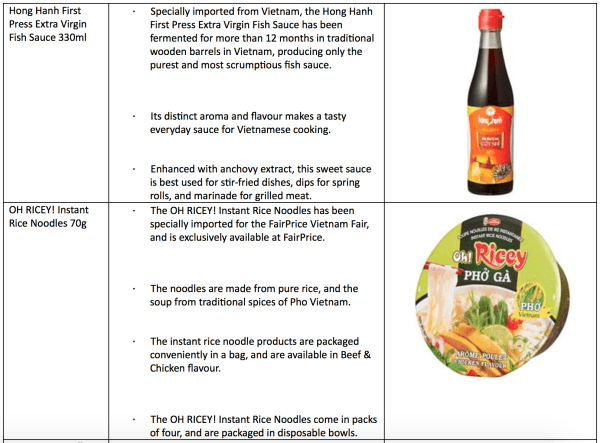 Thank you FairPrice for the Tiger shrimps.
Share this page with your friends!