Earlier this year, 86 year old Sunshine Bakeries – one of Singapore's most timeless food brands – kick-started a branding initiative to systematically and methodically revisited the Sunshine range of products and packaging – in order to cater to Singaporeans' changing tastes and preferences for healthier food choices.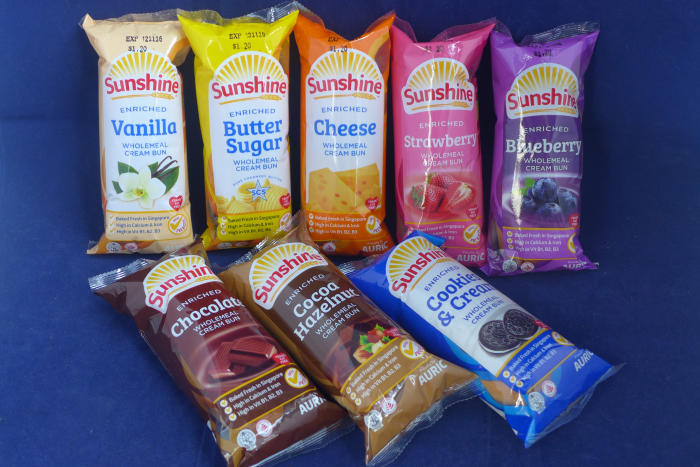 Singaporeans prefer healthier food choices
Said Dr. Andy Adhiwana, Group CEO of Auric Pacific Group Limited, which manages Sunshine Bakeries, "It's undeniable that Singaporeans prefer healthy food and the shift towards wholemeal bread is apparent. If you went to the store today, you could be presented with 20 – 30 choices of wholemeal bread with indiscernible differences. So we looked at how we could refine our products to cater to diverse functions and taste buds."
Today Sunshine remains the only local bakery whose whole grain products carry the US Whole Grain Council Stamp.
Rolled out to customers in the coming weeks
Sunshine's new bread and bun creations will be rolled out to customers in the coming weeks, unveiling a range of products that caters to quality conscious consumers who also value healthy food options.
Set to give consumers some of the most progressive bread products
This new line up – some of which Sunshine Bakeries had recently delivered to me for sampling – is set to give consumers some of the most progressive products in the bread category, with low fat and low sugar breads, a Healthier Choice white bread as well as a bread with a low GI (glycemic index) of 37.
Said mum, "Sunshine's new bread products are tasty and they have a bit of bite too. And with them having low fat and low sugar too, I think I'll put them regularly into my shopping list."
Cream rolls contain an increased whole grain content
As well, Sunshine's cream buns will also contain an increase whole grain content, helping consumers to meet their daily whole grain requirements.
But despite their increase in appeal to health conscious Singaporeans, I thought that the cream rolls taste just as soft and delicious as previously.
Added dad, "The cream rolls have retained their softness and it's not as sweet as before. I like it better this way."
Superior ingredients in Sunshine's product range
Customers can also expect a selection of superior ingredients in Sunshine's new range of products. These include the Australian double-churned SCS Butter, Canadian Anthograins, Australian rolled oats and California Chandler walnuts. Sunshine Bakeries source for high quality grains and produces. According to them, these provide an unparalleled taste profile that gives Sunshine bread its excellent aroma.
Re-designed packaging to be more intuitive
Said Dr. Adhiwana, "We have also redesigned our packaging to be more intuitive so that it simplifies decision making for consumers."
The packaging also represents Sunshine Bakeries continued dedication towards product innovation that meet the changing desires of its consumers. With their vibrant, appetising colours and modern appeal, the new packaging features health attributes, ingredient selection and taste profile. This makes it easier for consumers to make comparisons across a wide range of breads.
I had thought that design wise, Sunshine's new packaging had looked cleaner and more appealing to the eye. It had also seemed more vibrant and colourful at the same time.
Added mum, "The new packaging helps me to select my bread easily."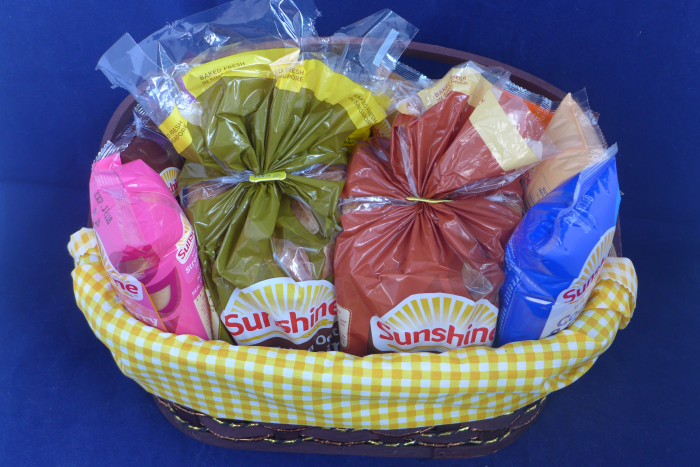 And said dad, "The new design seems to be softer, cleaner and more updated."
Lives up to Sunshine's promise of healthier and premium range breads and buns
According to Sunshine Bakeries, this new upgraded product line up, together with the refreshed logo, is set to live up to Sunshine's promise of delivering healthier and premium range breads and buns for Singaporeans.
Visit sunshine.com.sg for more about the new product range.
Share this page with your friends!