Thanks to F&N Creameries, Singaporeans can now indulge in the popular BINGGRAE brand ice cream cakes – SAMANCO and PANGTOA.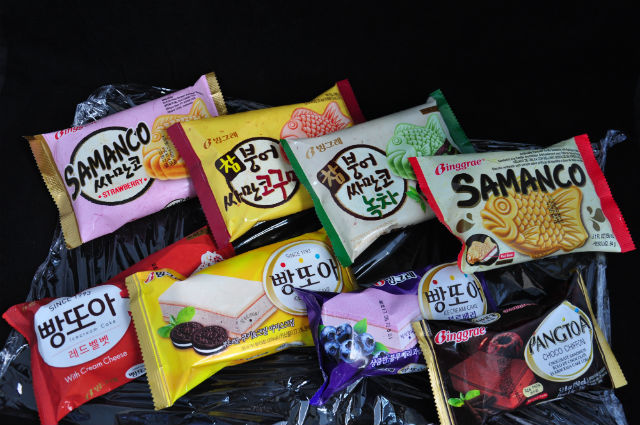 Founded in 1967, BINGGRAE has constantly been innovating and coming up with new tastes to improve ice cream quality in Korea. With their creative and innovative products that grew to be popular amongst Korean consumers, BINGGRAE is able to gain a strong standing in the competitive domestic ice cream industry there.
SAMANCO Range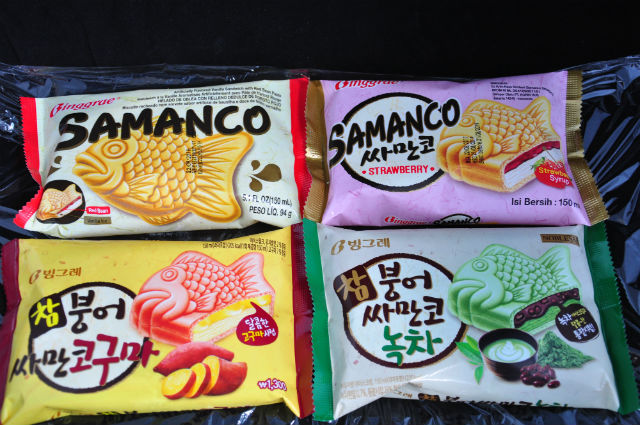 The SAMANCO consists of a wafer layer enveloping a generous portion of creamy vanilla ice cream containing fillings of various flavours as follows.
Red Bean – Inspired by the Bungeoppang – an all time Korean favourite snack of carp shaped pastry filled with red bean paste. The SAMANCO adaption consist of a carp shaped wafer crust filled with ice cream and a satisfying layer of red bean.
Strawberry – This contains delectable strawberry sauce layered atop vanilla ice cream
Sweet Potato – A pleasurable treat for sweet potato lovers, this contains sweet potato syrup spread on top of sweet potato ice cream
Green Tea – This contains fragrant green tea ice cream with a layer of red bean paste.
Thanks to F&N, I had the chance to try out the SAMANCO flavours for myself.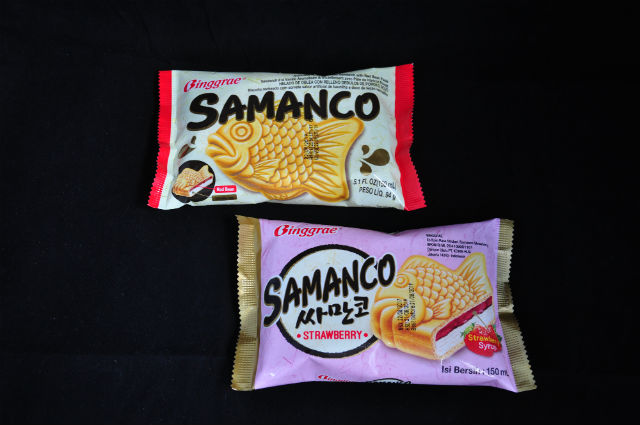 The wafers across the SAMANCO ice confectionary range unfortunately were not as crunchy as I would have liked them to be. Instead, they had a chewy texture, making it slightly hard to take a bite.
But the wafer was quite light and the plain flavour of the wafer balances out with the rich and creamy vanilla ice cream.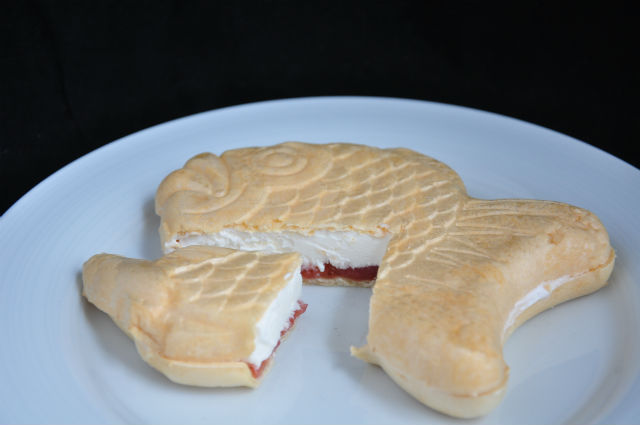 Of the various flavours though, my favourite one was the Strawberry. I loved the flavour of the Strawberry sauce, and this matched really well together with the creamy vanilla ice cream. This combination also made it taste very refreshing.
The strawberry flavour was also subtle and not overpowering too – so this made the contrast of ice cream and strawberry just right. As well, this flavour had also reminded me of the strawberries & cream desserts that my grandmother used to prepare for me when I was a little girl.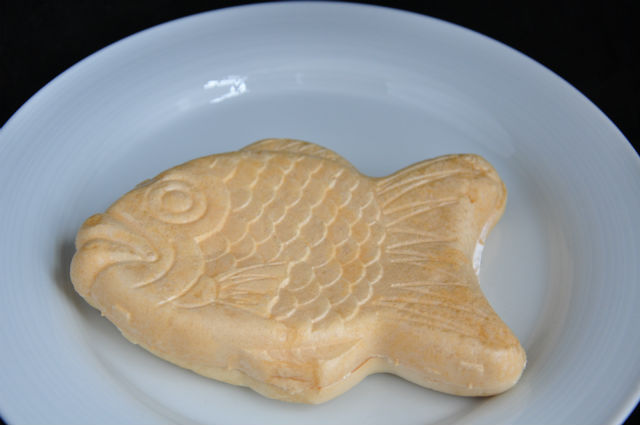 The Red Bean flavour was also quite delicious and I especially liked this ice cream version of the "Bungeoppang", or "taiyaki" carp shaped pastries that I always enjoy eating, and which I would buy from time to time whenever I see them at Japanese food fairs in Singapore.
However I did wish that there could have been more red bean in it though, as the red bean flavour did not come out as strongly as I would have liked.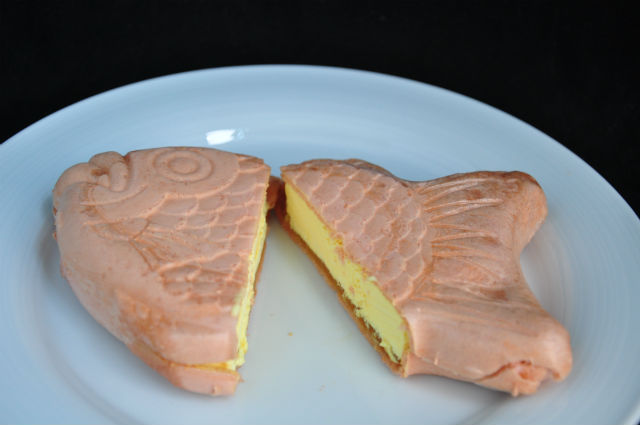 I felt that the sweet potato flavour was rather strong in the Sweet Potato SAMANCO though. The Sweet Potato hit me immediately when I bit into this cake and it had continued to linger on in my mouth too, after finishing the cake.
As well, this particular one was also a bit sweeter than the others, possibly due to Sweet Potato being naturally sweet, in the first place. If you are a fan of munching on sweet potato flavoured snacks, then you will definitely enjoy this flavour.
Where to buy the SAMANCO Range?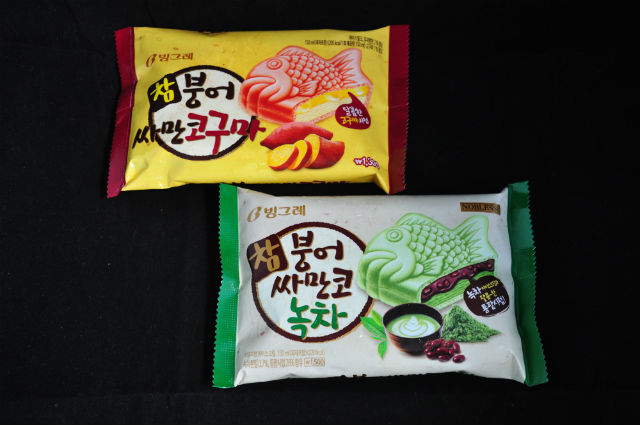 The SAMANCO Red Bean and Strawberry flavours are available in multipacks of four 150ml pieces at major supermarkets and hypermarkets at S$8.80 each.
SAMANCO Sweet Potato and Green Tea are available as 150ml single serves at FairPrice, Cheers, Shine Korea and selected provision stores at S$2.30 each.
PANGTOA Range
The PANGTOA, on the other hand, contains a generous block of high quality ice cream of varying flavours sandwiched between two layers of chiffon cake.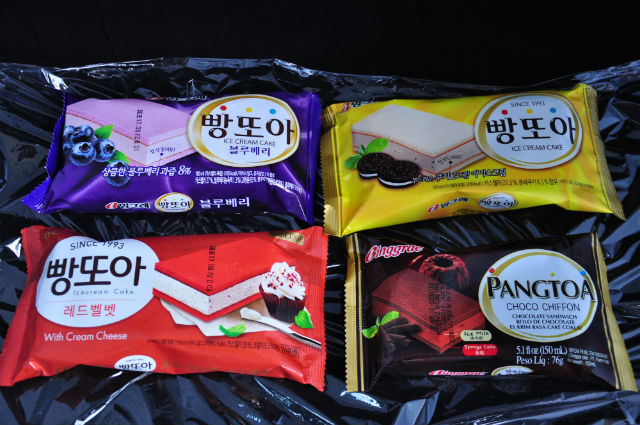 Translated from Korean as 'bread and ice cream', this presents ice cream and cake lovers with the best of both worlds with its combination of ice cream and sponge cake. It is the perfect combination of flavours and textures in one bite.
The flavours that are available to Singaporeans are as follows:
Cookies & Cream – A cool treat with the full flavours of cookies and cream with crispy cookie pieces in between two layers of sponge cake.
Chocolate Chiffon – A satisfying delight with rich, creamy chocolate ice cream sandwiched between chocolate sponge cake
Red Velvet – A fluffy red velvet cake overlying refreshing cream cheese ice cream
Blueberry – A generous block of blueberry ice cream placed in between two layers of blueberry sponge cakes
I must admit that I really liked the combination of the textures in the PANGTOA range. The soft chiffon cake really goes very well together with the icy-cold ice cream. It is an unusual and innovative treat of cake and ice cream that really agrees with my palette. For myself, I also love both cakes and ice cream – so this now means that I no longer need to choose between the two!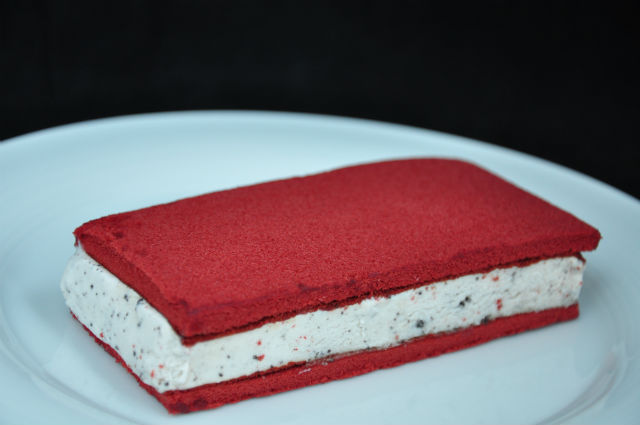 Regarding the flavours, I had thought that the Red Velvet flavour was quite nice. Taking this flavour out of the wrapper, the colour combination really reminds me of the colourful Red Velvet cupcakes that are quite common in shops across Singapore.
Unfortunately the flavour of the cream cheese did not really come out as well as I would have liked, though. I could detect a subtle hint of cream cheese if I concentrated on trying to taste it, though.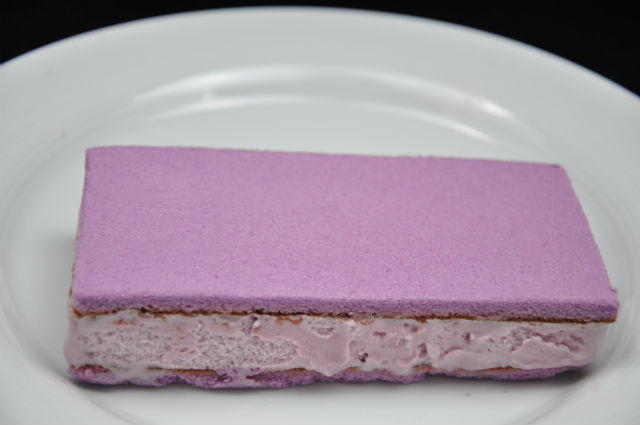 But the flavour of the blueberry, for the PANGTOA Blueberry, came out much more strongly. When I bit into this blueberry dessert, I could immediately detect the flavour. It was quite refreshing and I feel that it would certainly suit all the blueberry lovers out there.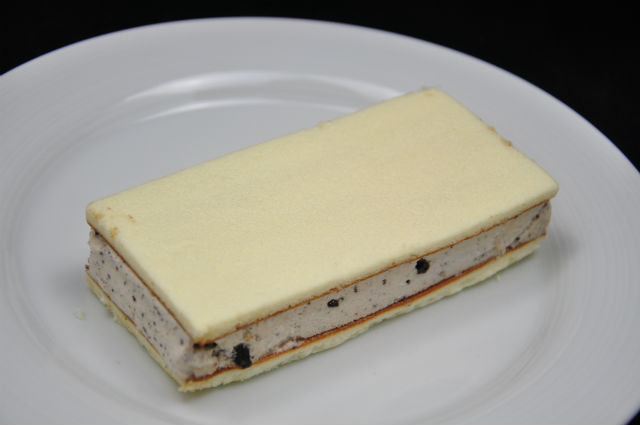 As for the Cookies & Cream flavour, I could detect a slight hint of Oreo flavour in what seemed to be vanilla ice cream, but this did not come out as strong as I would have liked. And unfortunately the mashed up Oreos pieces were not really crispy, too.
Overall though, when eaten together, the flavour combination was still quite tasty and suited my taste buds, though, as I have generally always enjoyed tucking into cookies & cream flavoured treats.
Where to buy the PANGTOA Range?
PANGTOA Cookies & Cream is available as a multipack of five 180ml pieces at major supermarkets and hypermarkets at S$10.90 each.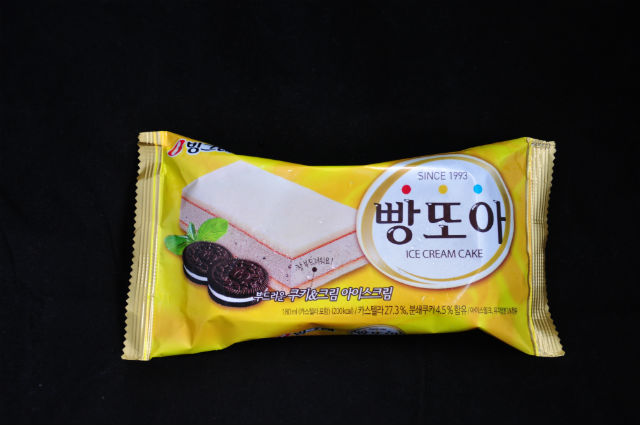 PANGTOA Chocolate (150ml) and PANGTOA Red Velvet are available in single serves at FairPrice, Cheers, Shine Korea and selected provision stores at S$2.30.
PANGTOA Blueberry (180ml) is only available at Shine Korea and selected provision stores at S$2.30.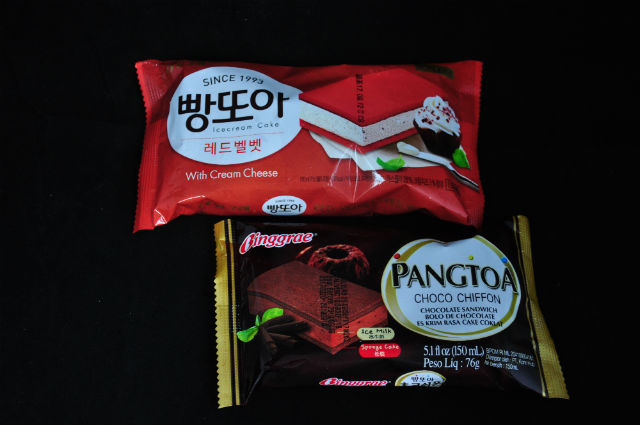 Win a Trip to Seoul, South Korea
From now till 28 February, purchase S$10 worth of BINGGRAE ice cream and you will be entitled to one entry into a lucky draw where you'll stand to win a trip to Seoul, South Korea.
The trip includes two return economy air tickets from Korean Air, three nights twin share accommodation at Seioso Hotel or another three star hotel and round trip shared airport transfer.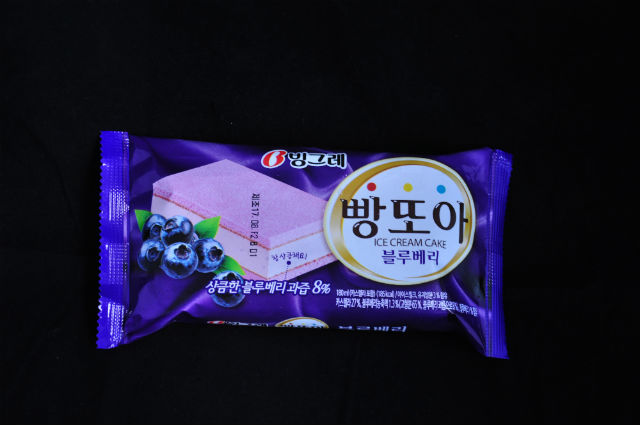 Your entries must be submitted via SMS latest by 2nd March. Terms and conditions apply. Please call +65 6430 0566 for more information.

Share this page with your friends!