Founded in Italy in 1925, Loacker wafers and chocolates have stood for pure and wholesome natural goodness – as their products are free from colourings, preservatives and hydrogenated fats, as well as having no added flavourings.
Having humble beginnings as a small regional patisserie set up by a confectioner named Alfons Loacker in Bolzano, a city in the South Tyrol province of North Italy, Loacker today has become an international brand – with their chocolate bars and wafer snacks now being readily sold at more than 100 countries around the world, including Singapore.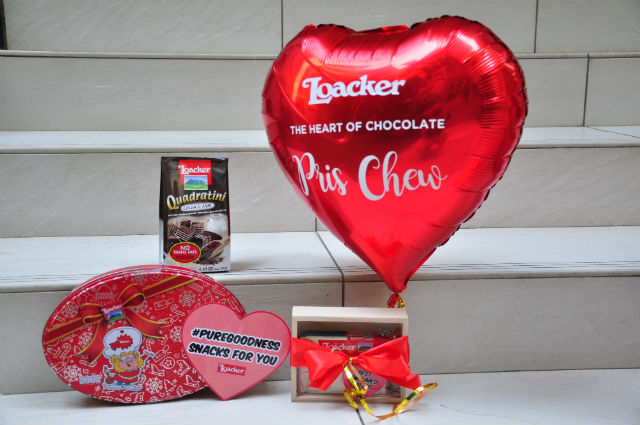 Box of Valentine's Day themed chocolates from Loacker
For the upcoming Valentine's Day, Loacker sent me a box – consisting of their chocolate coated wafer range and some other products, for my review.
When the white box arrived at my front door, I was curious and opened it – and a red heart shaped balloon gently bobbed up into my face. I was won over instantly – and had thought that this was a really sweet touch to Loacker's gift pack.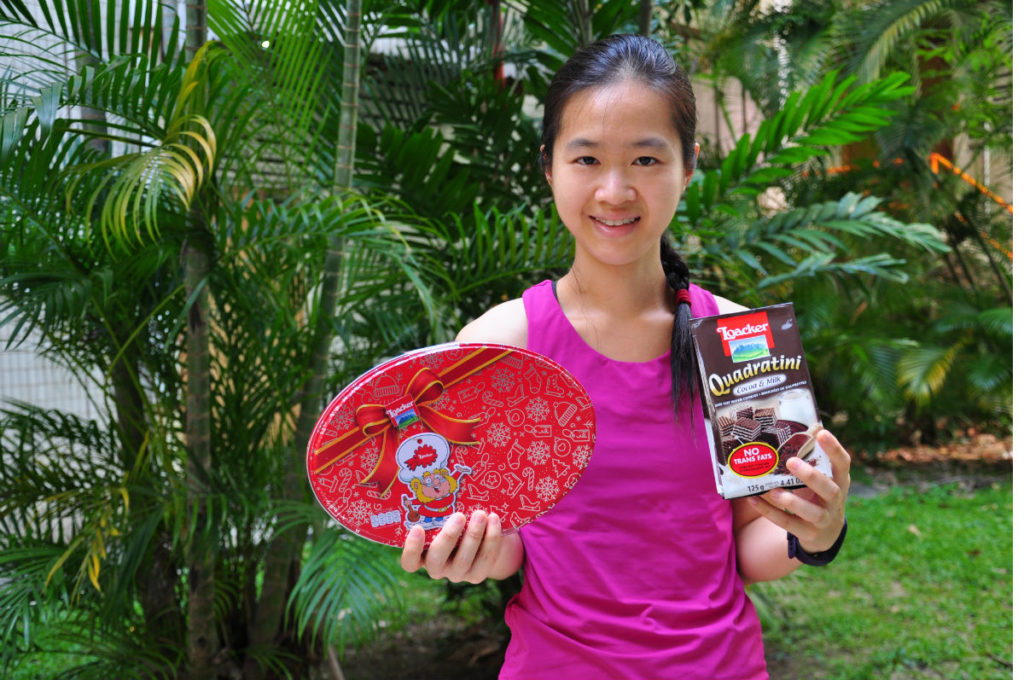 Looking more closely at the red heart balloon, I also thought it was a nice touch too, that the balloon had been printed with my name on it.
But besides the balloon though, the box also consisted of a few types of Loacker chocolates and these products are as follows:
Loacker Classic Chocolate Range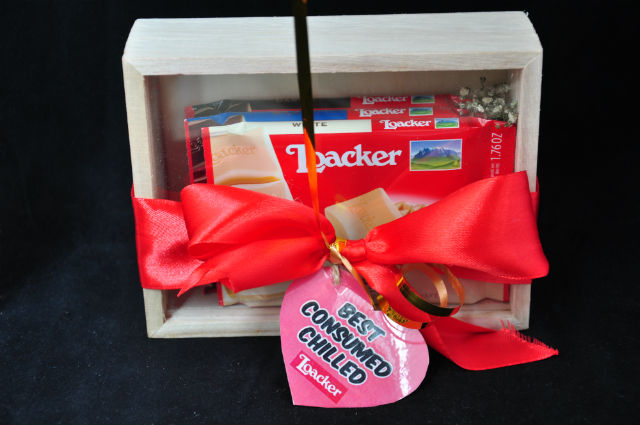 Described as "having a heart made of pure, light goodness", this range consists of a crunchy wafer biscuit core that is enclosed in a bar of delicious cream chocolate and there are three variants – Milk, Dark and White, to cater to different tastes and preferences.
This chocolate range is also made using Precious bourbon vanilla pods from Madagascar in order to ensure its high quality, according to Loacker.
The Loacker Classic Milk Chocolate (S$2.45/50g) is made with fine milk chocolate (38 per cent cocoa), this is described by Loacker as providing "unforgettable moments of pleasure."
I had thought that this chocolate was smooth, creamy and sweet. It had a mild chocolate taste together with a slight crunchiness coming from the wafer core.
And as the name suggests, the Loacker Classic White Chocolate (S$2.45/50g) variant consists of white chocolate with a light and crispy wafer at its core – this ensures a unique and unforgettable moments of pleasure according to Loacker.
When I tasted this, it had a sweet and milky flavour, together with a slight crunch coming from the wafer. I think that lovers of white chocolate will definitely enjoy this.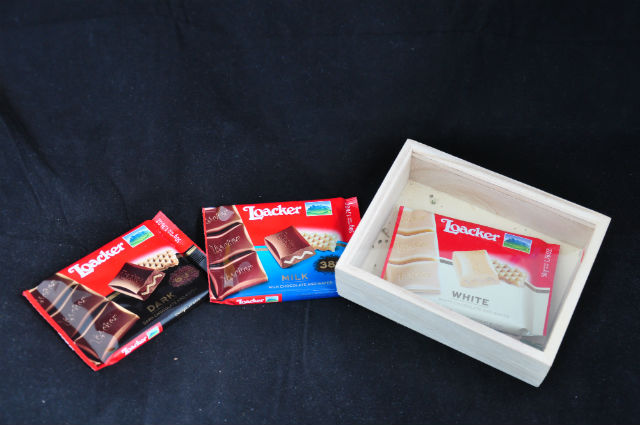 The Loacker Classic Dark Chocolate (S$2.45/50g) on the other hand, consists of intense, 60% extra dark chocolate that surrounds a light and crispy wafer biscuit.
I must admit that this was my favourite version because I love dark chocolates. It had a bittersweet flavour and the dark chocolate taste was rather pronounced.
As well, the chocolate was smooth and it was also accompanied by a nice crunch from the wafer biscuit core – which had balanced out the smoothness of the soft chocolate quite nicely.
Loacker Classic Minis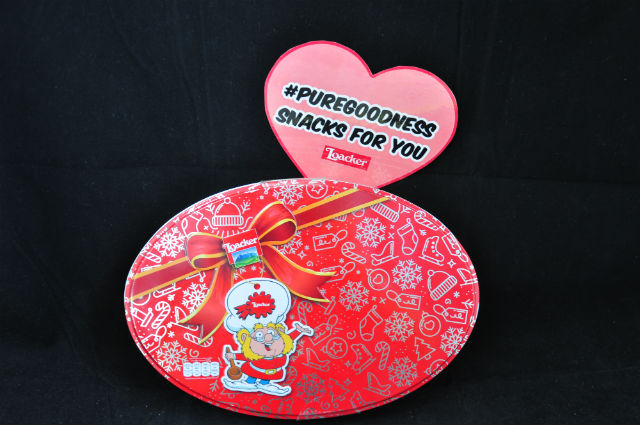 With their small size, these layered chocolate wafers are the perfect companion to get you through the day, according to Loacker.
Each Mini chocolate consists of three layers of melting cream filling together with four layers of light, crispy wafers. As well, they are also wrapped individually and can therefore easily be put into a pocket, handbag or schoolbag.
Loacker sent over two variants of this – the Napolitaner and the Creamkakao. These had been presented in a beautiful red tin – which would make a great Valentine's Day gift.
I found that when I had tried this range of chocolate wafers, the wafer biscuit unfortunately stuck a bit to my teeth. But apart from this, the flavours were really delicious and appealing.
For the Napolitaner, this variant consists of hazelnut cream filling and crispy wafers.
And according to Loacker, the name Napolitaner comes from the fact that only nut varieties grown around Naples had been originally used.
These days though, Loacker exclusively uses Italian hazelnuts which are freshly roasted on-site at Loacker. And it is this gentle Loacker roasting process that gives the hazelnuts and therefore the products their unique and distinctive flavour – according to the chocolate wafer company.
I must agree that the hazelnut flavour is indeed very pronounced and distinctive and I could really taste it upon biting into the crunchy wafer. Texture wise, the filling was also rich and smooth. As I like pralines and hazelnut flavoured chocolate, I have to say that this flavour suited my taste buds.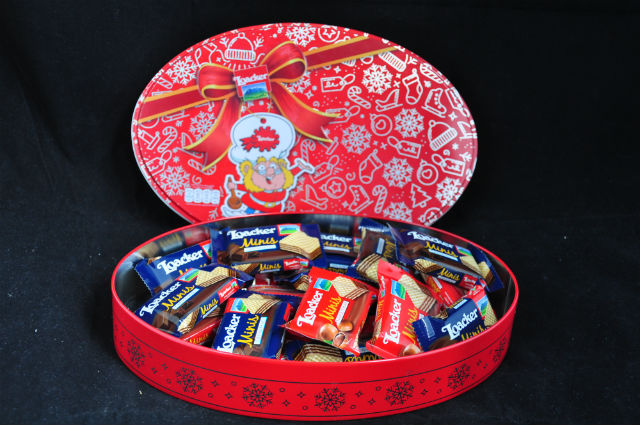 And on the other hand, the cream filling in the Creamkakao variant is made up of an exclusive chocolate and cocoa blend.
According to Loacker, the addition of the cocoa lends a particular bouquet to this creamy classic – thus promising truly divine pleasure to chocolate lovers out there.
When I ate this chocolate wafer, I could detect a strong bittersweet chocolate flavour. The combination of chocolate and wafer went really well together though and I must say that I enjoyed this variant too. I would say that fans of dark chocolate will like snacking on this.
These are available in 10g, 125g and 200g packs. Prices vary depending on varieties and types.
Loacker Quadratini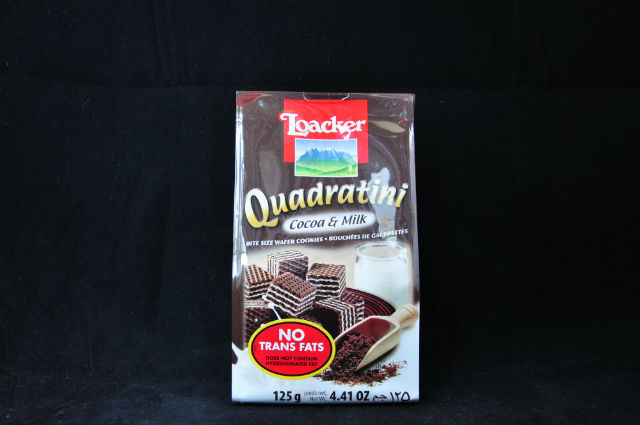 According to the brand, the Quadratini range of Loacker chocolate wafers consists of bite-size, crunchy cubes – of five light, crispy wafers together with four layers of smooth cream filling.
Loacker sent me the Cocoa & Milk version flavour out of this product range. This is essentially similar to the classic cookies & cream flavour and according to Loacker, this contrast between the dark cocoa wafers and light milk cream filling has a strong attraction which nobody can generally resist.
I thought this flavour was quite yummy and addictive. The combination of the flavours blended in really well together – it was milky and creamy, yet at the same time, I could also taste the flavour of dark chocolate coming from the crunchy wafer.
The flavours complemented each other and neither one overpowered the other and the amount of the sweetness was just right, too. And I could detect a bit of a biscuity aftertaste too.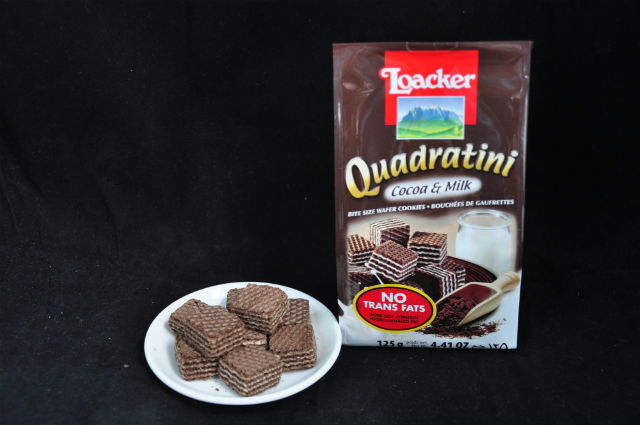 My only gripe had been that the wafer biscuit had continued to remain stuck to my teeth, after swallowing.
Nevertheless though, I must say that if you love all things cookies & cream, then you will enjoy this.
This range is available in both 125g and 250g sizes. Prices vary depending on varieties and types.
Other Products
Besides the variants that I had tried, Loacker also has a range of other types of chocolate-coated wafers and chocolate bars, chocolate pralines and wafers with chocolate cream sandwiched in between.
And in order to cater to different tastes and preferences, flavours range from classic ones such as vanilla and hazelnut to more interesting variants such as tiramisu, blueberry yoghurt, lemon, coconut and espresso.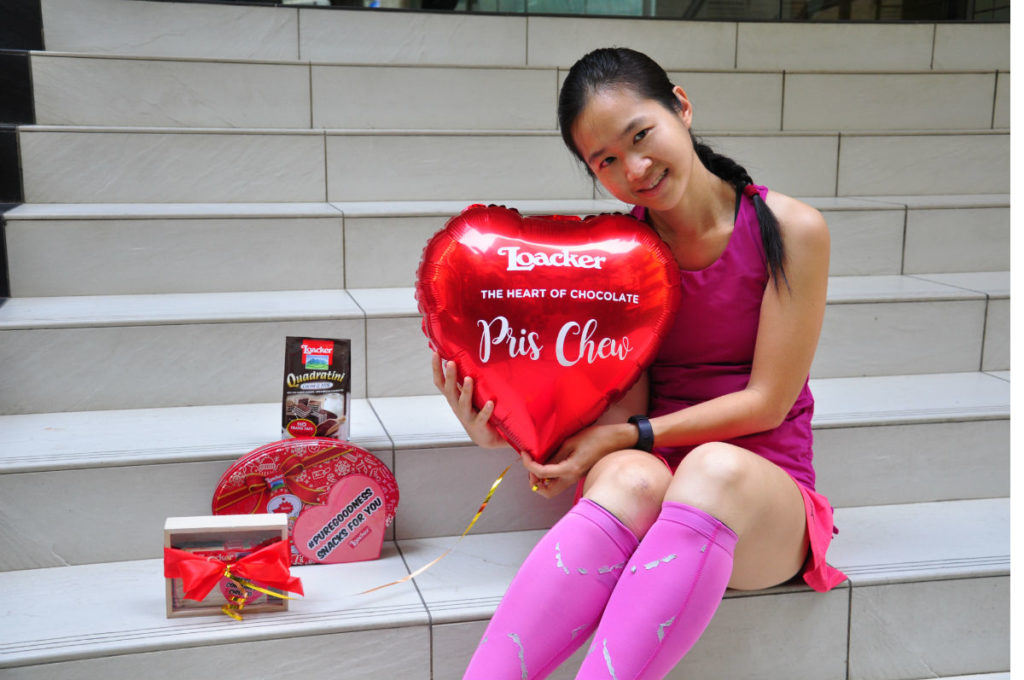 Loacker chocolates make great Valentine's Day gifts
If you are still looking for a gift to surprise your other half or your loved ones on Valentine's Day, why not get some Loacker chocolates?
This is because with a wide selection of types and variants available, these will suit chocolate wafer lovers from all walks of life – and who could ever say no to chocolate wafers?
The Loacker chocolate wafers are available at various NTUC FairPrice, Cold Storage, Giant and Sheng Siong outlets across Singapore. 

Share this page with your friends!