The Magnolia Gotcha icy treats are thrilling indulgences with their fun shapes and flavours that range from fruity and citrus to chocolate ones, to tantalise the taste buds.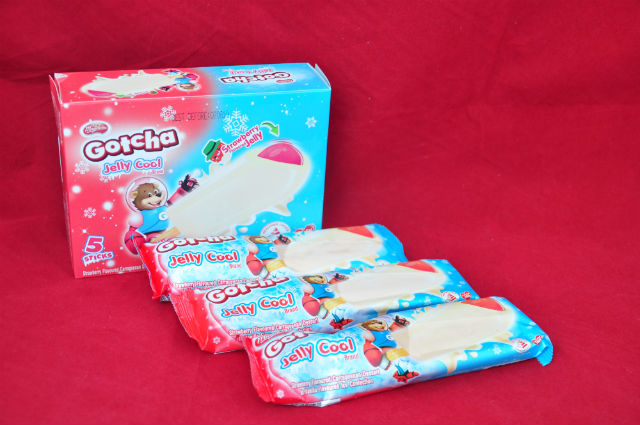 Magnolia ice creams have been around for generations 
A trusted provider of great value, fun and innovative ice cream products for each and every special moment, Magnolia ice creams have been around for generations and are the source of delightful and tasty indulgence.
Free of trans-fats, low in calories and carries the Healthier Choice Symbol
And now, Magnolia's most recent creation in their Gotcha range is the Gotcha Jelly Cool, which is a sweet and creamy vanilla ice confection enveloping a strawberry flavoured jelly core, free of trans-fats and low in calories.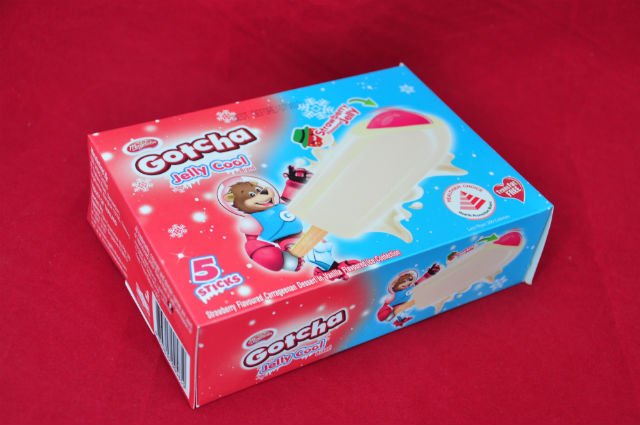 The Gotcha Jelly Cool ice confection has less than 200 calories per stick and it also carries the Healthier Choice Symbol by the Health Promotion Board Singapore. So this means that you can indeed indulge in the Magnolia Gotcha Jelly Cool without the guilt.
Magnolia delivered a box recently 
Magnolia delivered a box of the Gotcha Jelly Cool icy treats recently, for me to taste.
Trying out the ice confection
When I opened the wrapper I could already smell a faint strawberry aroma coming out from the icy treat. I love strawberries, so this smell was already making me feel a little hungry.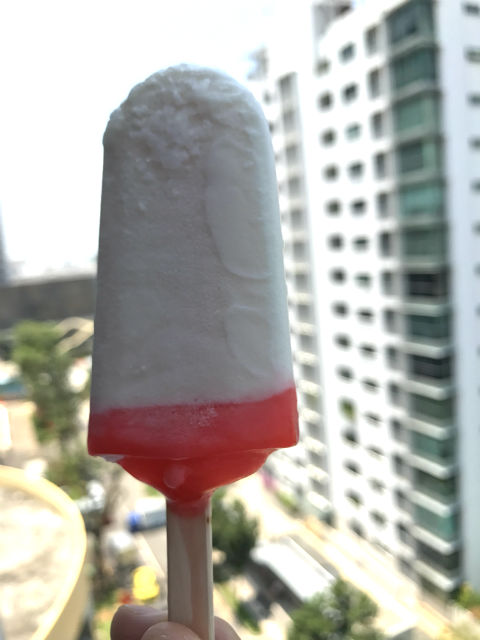 And taking a bite into it, I thought that the taste was rather refreshing, reminding me exactly of the strawberries & ice cream desserts that I used to enjoy as a little girl.
The cool vanilla ice confection quickly melts inside the mouth, and the smooth strawberry flavoured jelly immediately arrests the senses with its delicious fruity flavour. I had thought that the combination of flavours was indeed yummy.
At the same time, I thought that the sweetness was also just right. It was enough to satisfy my sugar cravings, yet did not overpower my taste buds.
But it may have been better though, if the vanilla ice confection shell could have been more smooth, to blend in more with the soft strawberry jelly.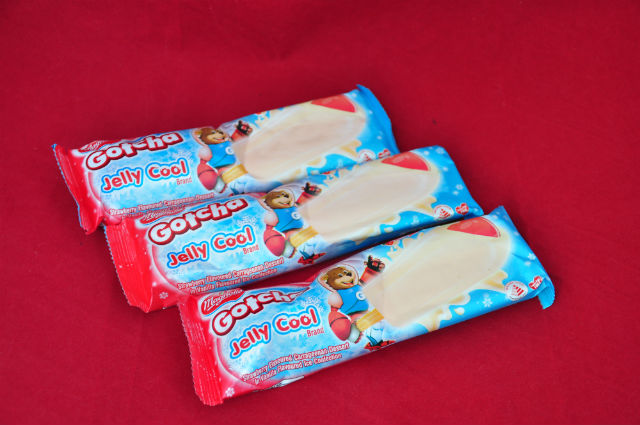 Where to buy the Magnolia Gotcha Jelly Cool
The Magnolia Gotcha Jelly Cool is available in single serves at the recommended selling price of S$0.80 per stick at selected minimarts and provision stores across Singapore.
it is also available in a multipack of five at S$3.30 per box at major supermarkets and hypermarkets in Singapore.

Share this page with your friends!