Magnolia Plus Oats Low Fat High-Cal Milk is a healthy option to start the day off with.
Rich in dietary fibre as well as containing minerals and vitamins, oats has been a staple for many. Regular intake of oats has shown to improve levels of blood cholesterol according to the American Journal of Lifestyle Medicine, 2008. Due to its high fibre content, taking oats helps to keep hunger at bay too, according to the American Journal of Clinical Nutrition, 2014.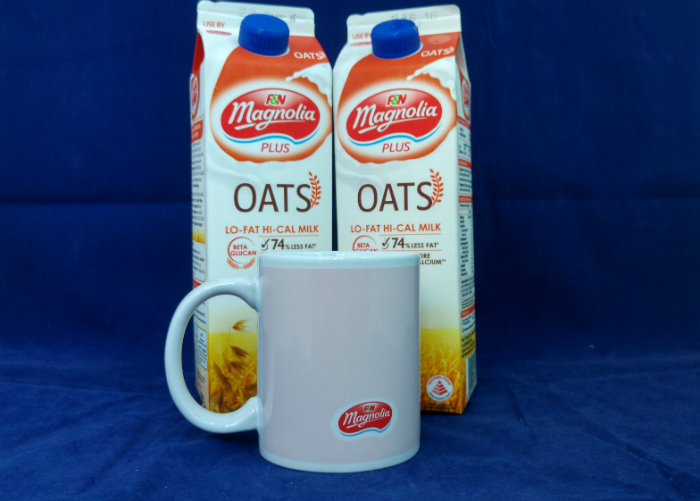 Contains healthy beta glucans
But containing an additional dose of beta glucan, it has become more wholesome. This is a form of soluble fibres that helps to boost the immune system, according to Minerva Medica, 2009, and also slows the insulin response of the body, thus lowering the risk of sustaining diabetes – according to the Journal of Vascular health Risk and Management, 2008.
The Magnolia Plus Oats Lo-Fat High-Cal milk is prepared from fresh milk with 74 per cent less fat and 67 per cent more calcium as compared than usual. It has been awarded the Healthier Choice symbol by the Health Promotion Board and has also been certified as Halal.
Redeem a Limited Edition breakfast mug
From today, you can redeem a limited edition breakfast mug with every purchase of two 1L packs or one 2L bottle of Magnolia Pasteurised Milk. There are four designs available and they are all redeemable while stocks last.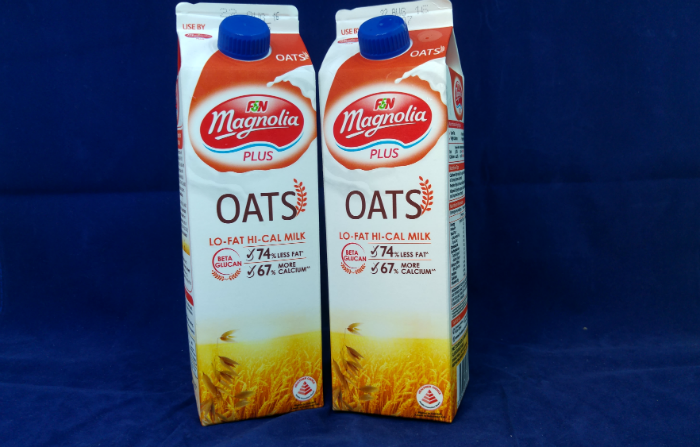 Where to get the milk
The milk is available at all leading supermarkets and hypermarkets across Singapore at a Recommended Selling Price of SGD $3.50 for a 1L pack.

Share this page with your friends!