The Nasi Lemak Burger is making a comeback in McDonald's Singapore restaurants from 31 August onwards, to satisfy the cravings of Singaporeans who have taken to social media to call for the return of their favourite burger.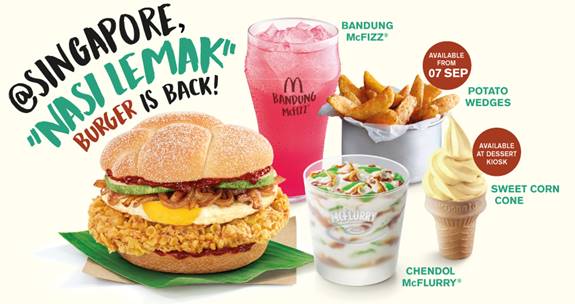 Stirred up a craze islandwide
When it was launched on 13 July, the Nasi Lemak Burger stirred up a craze islandwide, receiving positive reviews from customers and food critics. Now, to mark the comeback of the burger, McDonald's has kick started a campaign by responding to Singaporeans' social media posts and tweets about the burger in a series of quirky advertisements.
I was lucky enough to get my hands on the burger when it came out, and I think that it is one of McDonald's better creations.
Despite the lack of rice in the burger, the coconut infused chicken patty is full of flavour and the spicy sambal sauce in the burger definitely gives it a local kick as well. When eaten together, I would say that the flavours does remind me of the Nasi Lemak dish, nevertheless.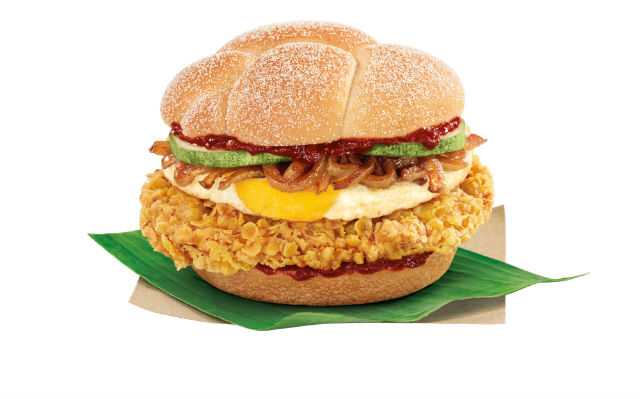 I had thought that the Nasi Lemak Burger is quite an interesting and innovative creation. So now that the burger is back, I would probably go down and queue up for it again.
The Nasi Lemak Burger is priced from S$5.95.
The Coconut Pie, Chendol McFlurry and Bandung McFizz also makes a return
Besides the burger, McDonald's is also bringing back the Coconut Pie (from S$1.20), the Chendol McFlurry (from S$3.00) and the Bandung McFizz (from S$3.00).
Potato Wedges and Sweet Corn Cone to be introduced

There will also be two new additions, the Potato Wedges (from S$3.80 for a medium sized portion) and the Sweet Corn Cone (from S$1, at all dessert kiosks).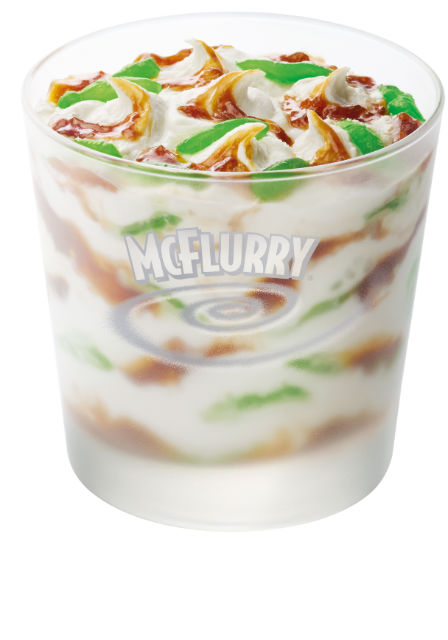 Available after breakfast hours
The new locally inspired menu will be available after all breakfast hours at McDonald's restaurants, via Drive-Thru and McDelivery while stocks last.

Share this page with your friends!