A ground breaking cashless mobile payment solution, DBS PayLah! allows users to pay for goods or services from a mobile wallet, simply by scanning QR codes using their smartphones.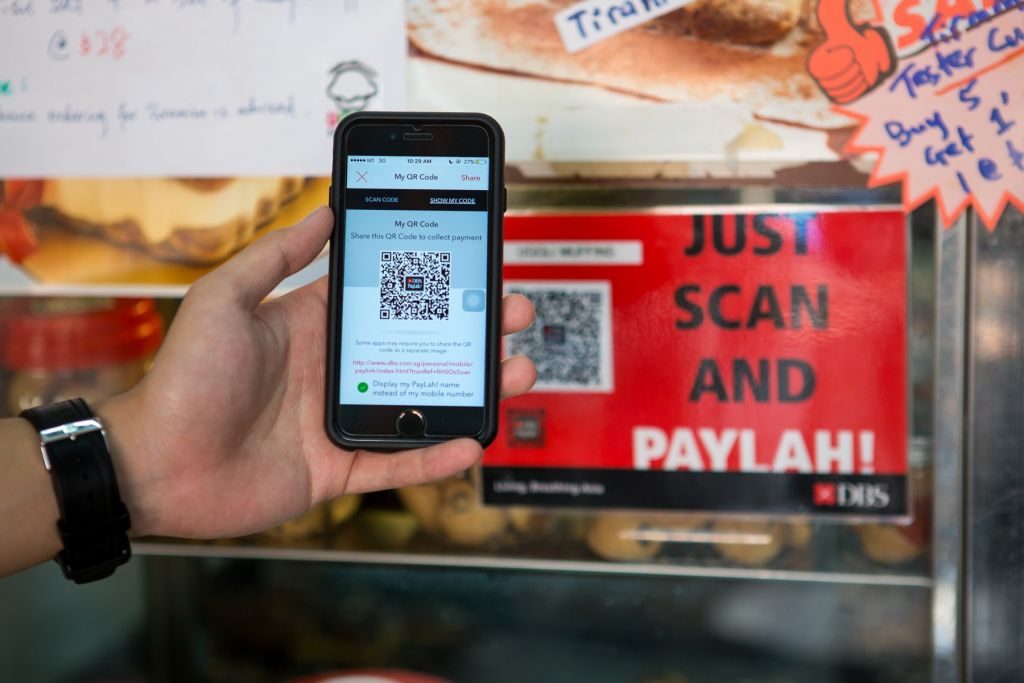 Cashless payments in Singapore is ripe for distribution 
Since its launch in 2014, DBS PayLah! has slowly been making ground throughout Singapore and today it is accepted at several merchants across our island nation, including over 250 hawkers that include Michelin Bib Gormuland and Michelin Guide awarded hawkers. Today, DBS PayLah! is Singapore's top mobile wallet with more than 500,000 users to date.
Said Jeremy Soo, Head of Consumer Banking Group (Singapore), DBS Bank, "We believe that cashless payments in Singapore is ripe for distribution. Singapore has one of the highest smartphone penetration rates in the world and surveys have indicated that the majority of consumers here are open to making payments with their mobile devices."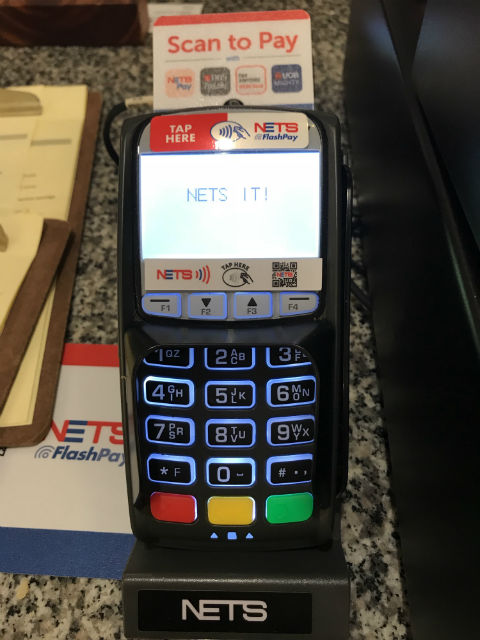 He added, "All we need is a solution that has a low barrier to entry, is easy for merchants to implement and for consumers to use. The DBS PayLah! QR code payment solution ticks all the boxes and is well positioned to drive cashless payment behaviour in Singapore, taking us one step closer to the nation's vision of being a Smart Nation."
DBS Bank invited me to go on a makan hawker trail
DBS Bank recently invited me to go on a makan hawker trail with my family to try out the DBS PayLah! system 'scan to pay' function at various eateries and hawker centres across Singapore.
So using DBS PayLah!, we checked out two different food outlets. The first one had been the Signature Patisserie, a Western brunch place and cake shop at Lorong Kilat. It wasn't a hawker stall, but they had a DBS PayLah! system installed to try out. The second outlet had been the Xin Kee Hainanese Chicken Rice at the Old Airport Road hawker centre, where I had stopped by, for a quick takeaway lunch of Singapore's national dish.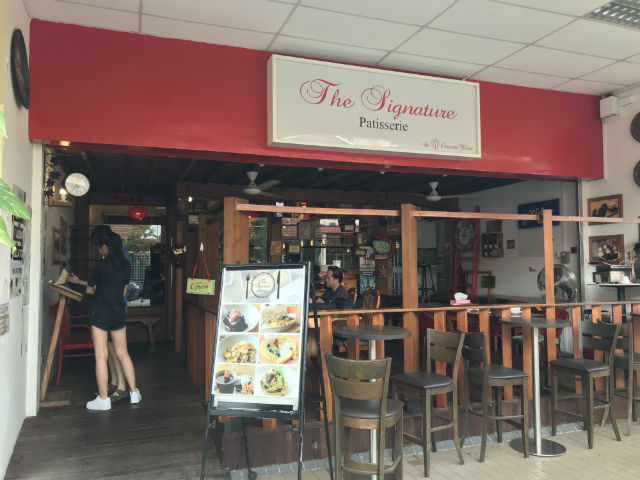 My experiences with DBS PayLah!
I found that while these merchants had DBS PayLah! installed and they knew about the system, they were not as familiar with it as I had expected, as I think that not a lot of customers pay using this option.
At The Signature Patisserie, when I mentioned that I was paying via DBS PayLah!, I was told by the counter girl that they were unsure that their machine was working, but that I could give it a try, though.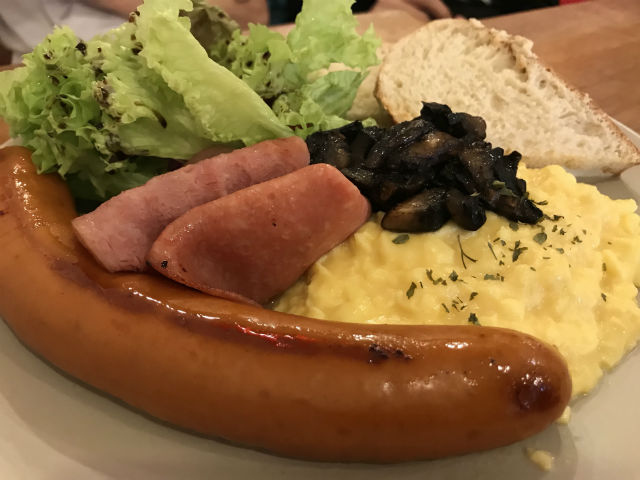 She then proceeded to generate a QR code on the eatery's DBS PayLah! machine for me to scan. This was a customised code that had been tagged onto my purchase of S$46.90 – consisting of food, dessert and coffee. I scanned the code, and the payment went through smoothly and seamlessly, without any hitches.
The counter girl told me that I was the first customer to have successfully paid using DBS PayLah! and I think that they had been slightly amused by it, too.
And at my second stop, the Xin Kee Hainanese Chicken Rice at Old Airport Road, I bought myself a takeaway chicken rice and had mentioned that I would like to pay them via DBS PayLah!. When I did that, the guy serving me, a middle-aged man, had remarked that their DBS PayLah! machine was down that day, but I told him that I would like to try using it to pay, anyway.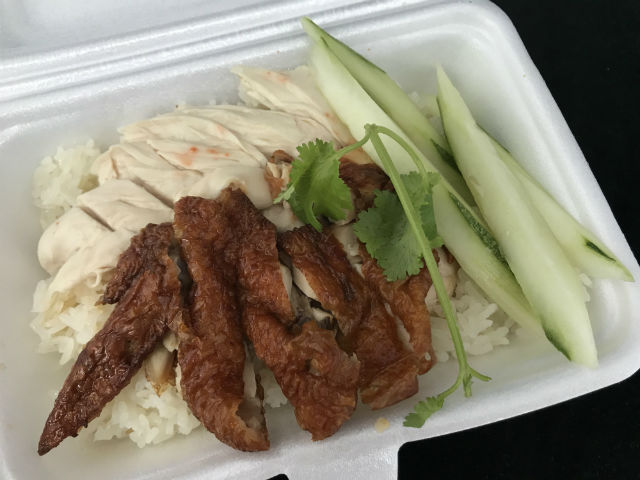 So I proceeded to scan the shop's QR code, which had been displayed on a prominent place in their stall, and I then keyed in S$3.00 for the plate of chicken rice, and once again, the payment went through quickly and without any hitches.
I think that this time, I had to put in the amount of payment, because the QR code I had scanned was a generic one that was catered to the shop, rather than a specific one that had been generated for me to scan for my actual purchase.
Upon successful payment, I then showed the counter guy that I had successfully paid for the chicken rice using DBS PayLah! and they nodded, before then passing me the plastic bag containing my food.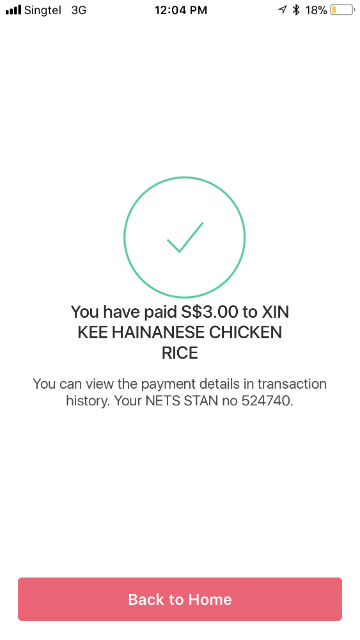 My Thoughts on DBS PayLah!
Based on my two experiences with DBS PayLah!, I feel that the system itself works flawlessly, with payments being quick, fast and completed within seconds.
This is definitely a great payment system for busy merchants and customers, who may be rushing for time, because with DBS PayLah!, there is no need to count money.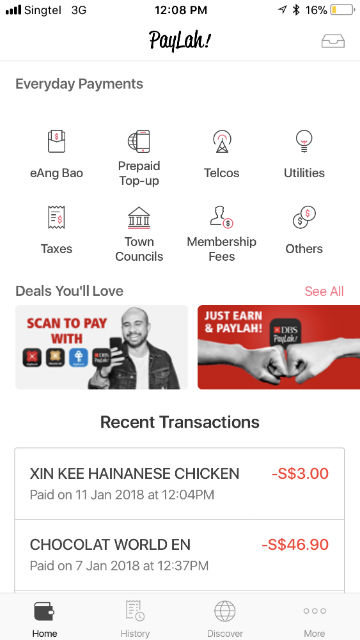 However, that said, there seems to a lack of knowledge or awareness about the DBS PayLah! and the merchants that I had encountered did not appear to be as keen to use or accept DBS PayLah! as a method of payment, as compared to traditional cash.
I also realised that at Old Airport Road, even though it is a big and quite well-known hawker centre, there is a very limited number of merchants who accept DBS PayLah! as a method of payment, based on a quick scan of the number of QR codes on display at the various hawker stalls when I had been walking around the place.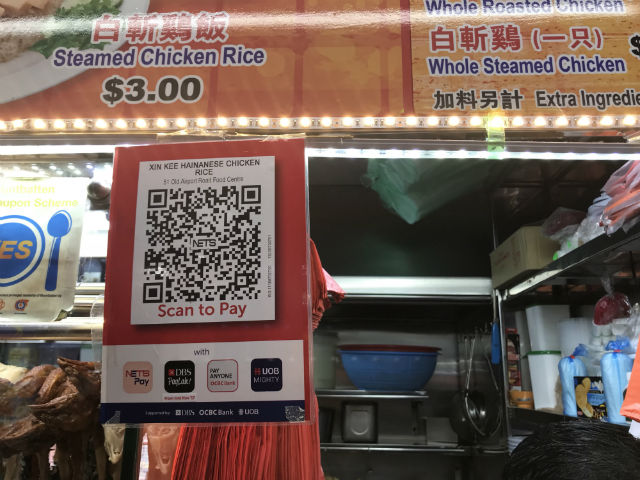 So perhaps more education has to be done, in order to create more awareness and acceptance amongst the hawkers in Singapore on this method of cashless payment.
If cashless methods like DBS PayLah! can become more widespread in Singapore, it will become much more convenient for customers who may be in a rush.

Thanks DBS Bank for the opportunity to try out DBS PayLah!.
Share this page with your friends!