Puma has recently launched two new pairs of shoes – the Mobium Elite speed and the Mobium Elite Ride shoes. These still feature the same breakthrough Adaptive Fit technology as the Puma Mobium Elite shoes launched last year but there are improvements on this.
In this review, I will be focusing on the Mobium Elite Ride shoes.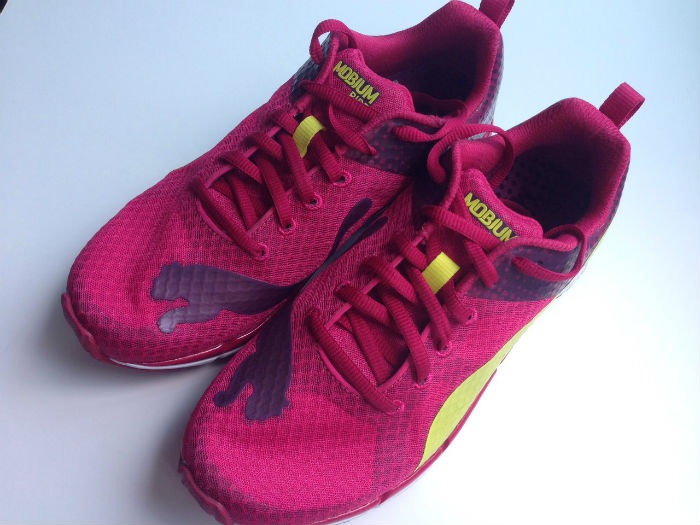 Targeted at traditional heel strikers looking for an everyday running shoe, the Puma Mobium Ride shoes comprise of three main features that are typical of all shoes in Puma's Mobium Elite range.
Features of the Puma Mobium Ride Shoes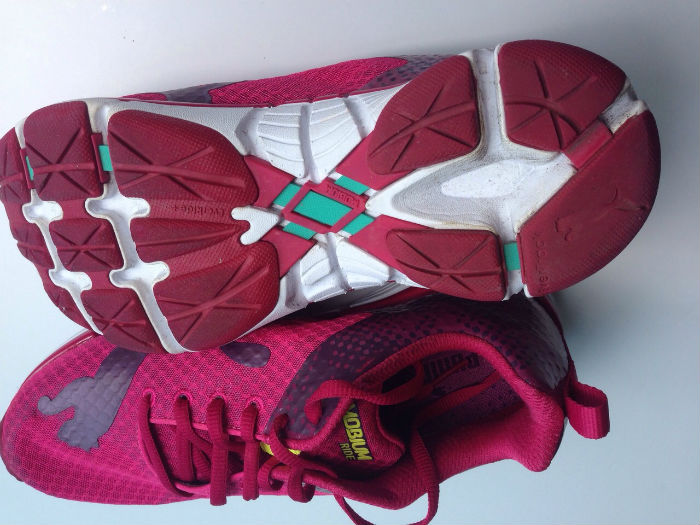 These features are the Mobium Band to enhance propulsion for a smoother toe-off, the Windlass Chassis to enhance the expansion and contraction of the midsole of the feet and the Forefoot Expansion Pods to allow you to run freely and faster.
Besides these three features, the Mobium Ride shoe also comprises of the Mobium Band 2D which runs from the heel to the forefoot of the shoe. This is used to assure natural propulsion and maximum energy return and it aids heel strikers because every stride will become a lot more efficient for running.
The Adaptive Fit technology present in the heel of the Mobium Ride shoes are also supposed to allow expansion and contraction to ensure that the shoes feel comfortable and secure to the wearer.
Comfortable shoes with plenty of cushioning present
When I slipped into these shoes, the first thing that I noticed, almost immediately, was the comfort, possibly due to the amount of space inside the tip of the shoes. The breathable mesh and the sock liner probably provided help with the comfort aspect too.
I also found the cushioning present in these shoes to be good. Ample cushioning and flexibility is typical of the Mobium series shoes and I thought that the Mobium Elite Ride shoes demonstrated this well.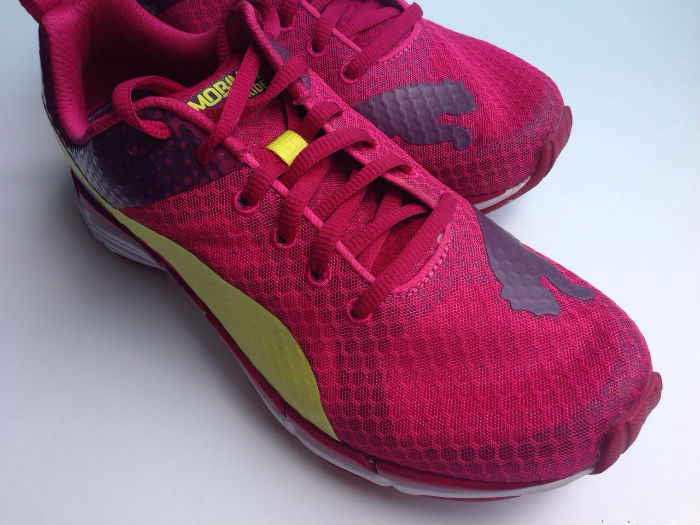 The EverRide rubber compound that is used for the outsole, helps to improve cushioning performance and this results in a smoother gait without compromising any lightness in the shoe's weight. To me, this made the shoes feel very springy and light on my feet – and that is good for a pair of running footwear.
Easy to run with these shoes
It is also very easy to actually run with these shoes – unlike some other shoes that I have tried in the past. I usually need a few runs before I wear in a new pair of shoes to run in a race, but I didn't appear to need this for the Puma Mobile Ride shoes. My feet seemed to sync into them and form a rhythm almost immediately when I started into a slow jog.
Running in these shoes was a comfortable experience for my feet. I completed distances ranging from a short 5km to a 21km half marathon in them, and I noticed that the more often and further I ran with these Puma shoes the more they appeared to be moulding themselves to the shape of my feet.
I could tell that the Adaptive Fit technology (as mentioned above) was at work. In fact, not once did I get any form of chaffing or blisters in these shoes, either – not even during my 21km race in these shoes. Such problems would usually occur, if I was wearing a relatively new pair of shoes to cover such distance.
Slight improvement in my 21km timing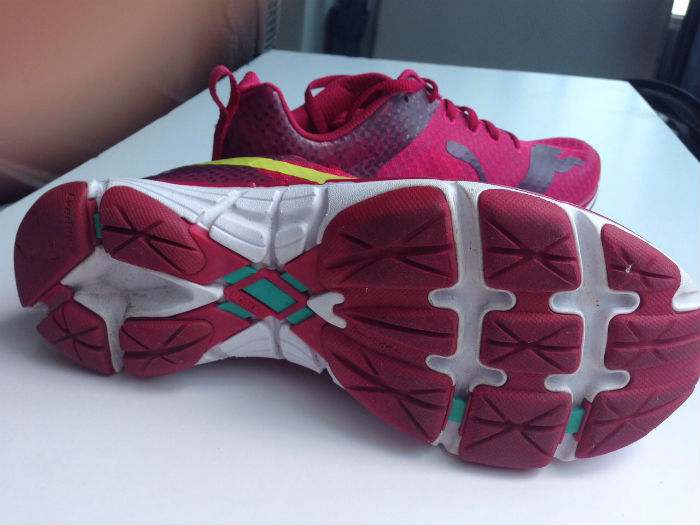 There was also a slight improvement of a few minutes, in my 21km timing, with the Puma Mobium Ride shoes, compared to my previous 21km run, done with another pair of older, non-Puma shoes.
Perhaps the grip, flexibility and lighter weight of the Mobium Ride shoes and the presence of the expansion pods, which are supposed to provide flexibility and cushioning to the forefoot, helped to contribute to this.
Overall Comments on the shoes
As a whole, I feel that the Puma Mobium Ride shoes are a very comfortable pair of shoes that you will easily be able to run long distances in, without having to worry about suffering shoe-related abrasions, sores or blisters on your feet.
I also found the colours to be very bright and attractive. As I have always liked eye-catching sports apparel, these shoes appealed to me. My pair comes in a bright maroon colour, while there is also a lime green and grey pair available.
The Puma Mobium Elite Ride shoes come in both men's and ladies sizes and are available at Puma and Royal Sporting House retail outlets in Singapore.
Thank you, Puma Singapore, for the opportunity to test the Mobium Elite Ride shoes.

Click here for my earlier blog post on Puma's new revolutionary Mobium Elite Ride and Mobium Elite Speed shoes.
Click here for information on the inaugural Puma Night Run Singapore.
Click here to find out Puma's Singapore launch of the new 2014-2015 season Arsenal kits.
Share this page with your friends!