To celebrate the Chinese New Year and to see in the year of the Fire Rooster in advance, the Pasir Ris Park Runners, together with the Coffee Tea Runners and the Gei Gei Running Club, put together a fun run to mark the occasion – on Sunday 22 January.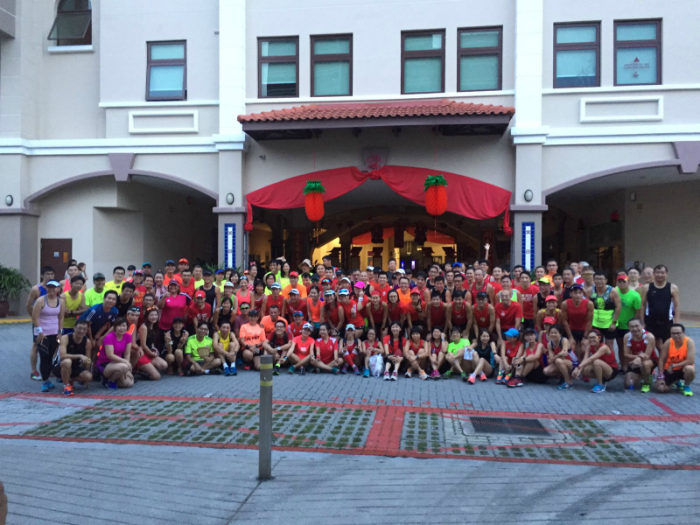 A fun 8.88km route
The run had been a fun 8.88km route that took runners through the scenic Pasir Ris Park, in the far Eastern part of Singapore. And to tie in with the celebration, runners were encouraged to dress in red.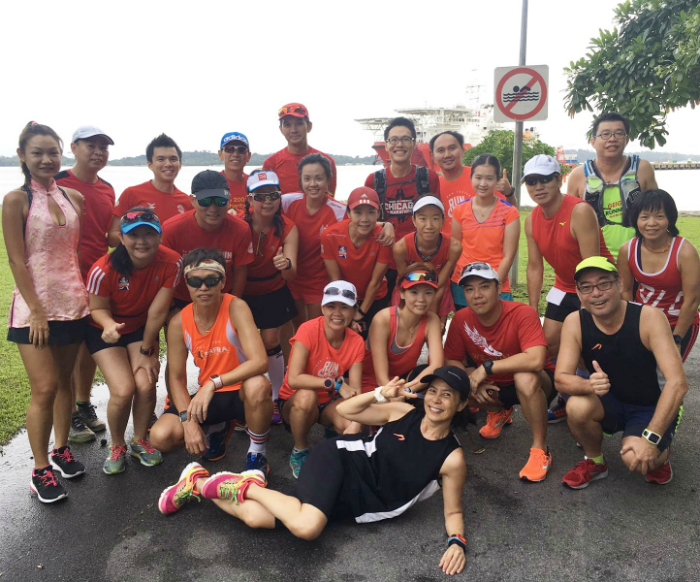 Lots of photos
I took part in the run and it was indeed a lot of fun, with much more photo snapping than actual running. Throughout the entire running route, there must have been at least four or five "official" photo stops, plus a lot of other unofficial ones.
At the same time there were plenty of photographers around, to ensure that every single runner had their photos taken.
Runners dressed up
Runners also gamely dressed up for the occasion, with one runner dressed as Minnie Mouse complete with a polka dot dress together with a pair of ears, while another runner had brought with her, an extremely cute looking chicken balloon – which everyone had been stealing to get selfies together with!
Lots of sights and sounds and chickens
During the run, there were plenty of sights and sounds and we even saw several live chickens running freely around the park. They were quite cute, and at the same time, I had thought that their presence had seemed very apt, as though they were also welcoming the new year in with us!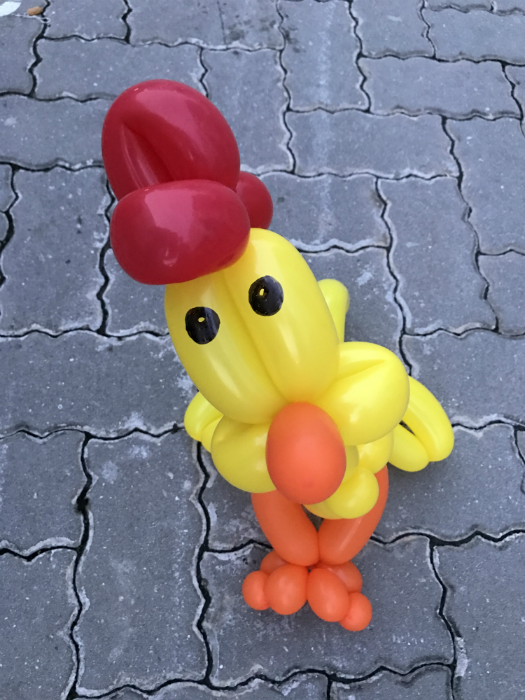 Torchic was nowhere in sight!
Unfortunately though, in terms of the wildly popular Pokemon Go game, none of the Generation 3 Pokemon are available yet in the game, so as such, the "fire chicken" Pokemon, Torchic, were nowhere to be found.
Still though I could not help thinking that if this specific Pokemon was to be released for a limited period of time to celebrate the Chinese New Year, then that would be a good tribute to the festival.
Post Run YuSheng and refreshments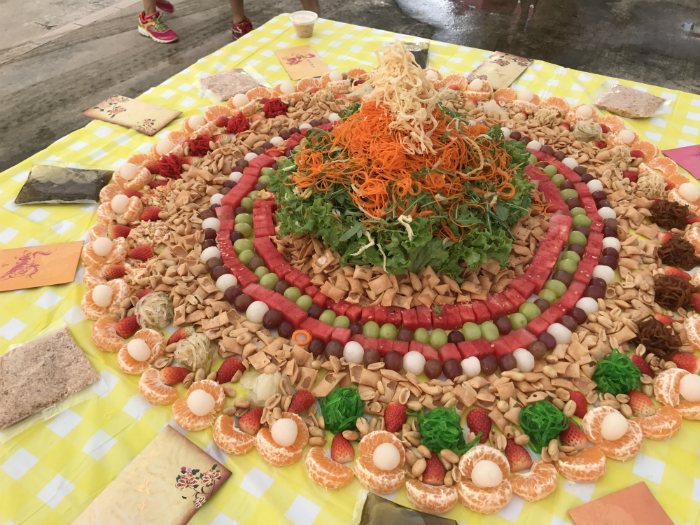 Following the run, we indulged in a YuSheng Chinese New Year salad, prepared for us by one of the runners. I had thought the YuSheng was very creatively designed and laid out. And many other runners must have agreed too, because everyone was having a field day taking fun photos together with it – before we were allowed to actually eat it!
After all the photo taking was done, a huge mess erupted when we tossed it. In fact it was so bad… that it seemed as though a bulldozer had literally made its way right through the YuSheng! I'm sure that there must have been plenty of runner sweat mixed into the salad too!
Besides the YuSheng, there were also some Chinese New Year cookies, as well as peanuts and watermelons for runners to indulge in, as post run refreshments. These were all gone very quickly. In fact, I admit that by the time I had noticed them, there wasn't very much left.
Water and 100PLUS were available too, for runners to quench their thirst and replenish their lost fluids.
Everyone had fun
Everyone had so much fun at the event and enjoyed themselves thoroughly. Now, I think that I can't wait for the next such fun run.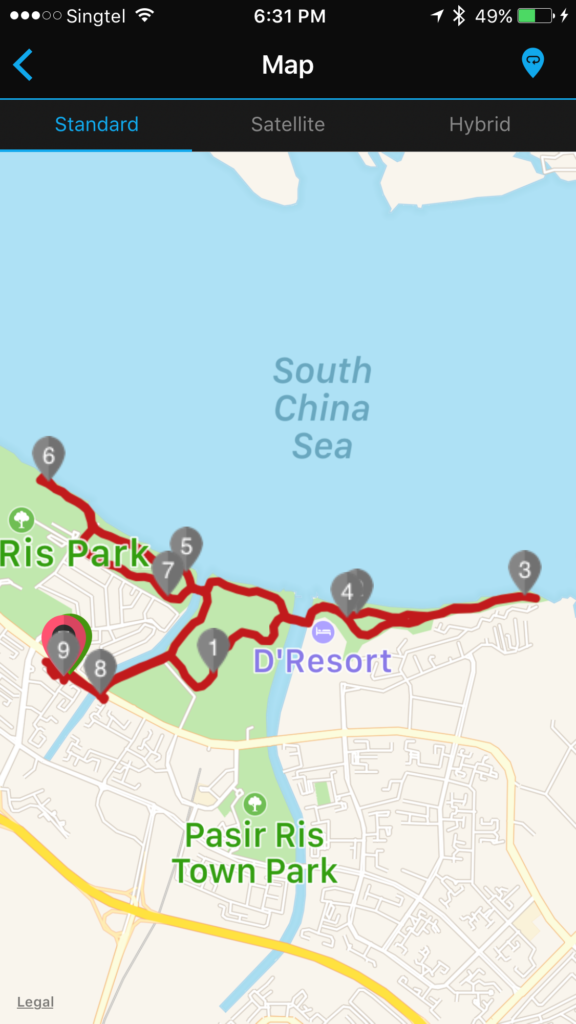 Share this page with your friends!