About eleven years ago, Kevin Chiak had used to be a corporate employee, spending his days sitting at a desk.
But fast forward to today, the 51 year old is the founder and president of the Fitness Movement League in Singapore, having recently given the sport of bodybuilding a new lease of life – the bodybuilding sports scene in Singapore had been fizzling out more than three years ago.
Said Kevin, "As a corporate employee, I had felt that there was something missing in my life that I needed to do."
Taking bodybuilding competitively 
Kevin had then focused on pursuing his hobby further, which had been bodybuilding, and he decided to take it more competitively, training more intensively than he had previously used to and entering competitions. Bodybuilding was not something totally new to him as he had always been working out in the gym and to him, bodybuilding had always been his way of expressing himself as an individual. This was just taking his interest in the sport, up another level.
Taking up bodybuilding competitively took him to places. Kevin won the National Bodybuilding Champion title several times and the highlight of his career led to him becoming the overall champion at Mr Singapore 2010. He also won other competitions such as Mr Senior Manhunt in 1996/97, 1997 Manhunt International (Top 10), 2007 Singapore Sports Idol too, amongst many others.
Setting up his company 
Kevin's growing credentials and recognition in the sport, and his continued passion for bodybuilding had led him to set up his own company, Kevin Chiak PT Studio Pte Ltd, is now known as K-Champs Health & Fitness Academy, as he had wanted to use this as a platform to help others to build up their self confidence through fitness and exercise.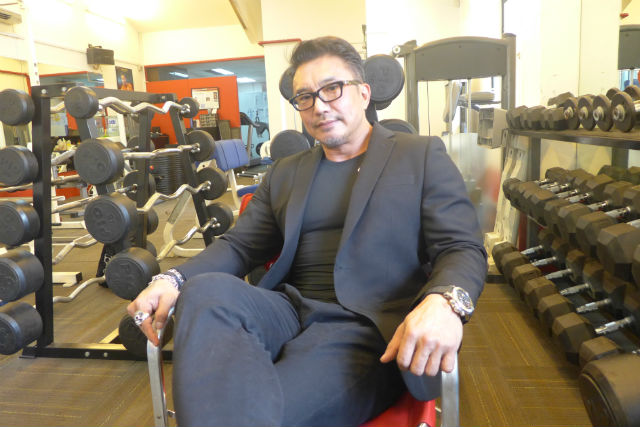 Additionally, Kevin also became the founder of the Image Maker Academy, an exclusive professional image grooming and life coaching academy that formulates the art of making people feel good and look great.
His passion for the sport also led Kevin to set up the Fitness Movement League, which is now Singapore's largest bodybuilding and physique sports organisation in Singapore, dedicated to transforming and evolving the physique sports scene in Singapore, organising multiple such competitions each year.
Now these days, Kevin's focus is more on promoting physique sports rather than conventional bodybuilding, and he pointed out that there are some slight difference between the two.
Physique sports is a subset of bodybuilding competitions, and the focus of physique is on proportion, symmetry and a more streamlined, ripped body, but not an overly muscular physique.
Said Kevin, "Bodybuilding is an old sport and athletes there simply have to show as much muscles as possible. That is the priority. But in fitness model competitions, it prioritises aesthetics over simply muscles. If the athlete is too muscular, they will be penalised."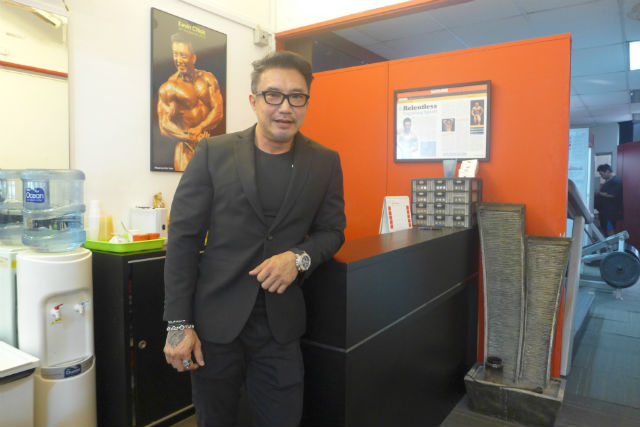 He added, "Physique sports are generally judged on general fitness and how athletic and toned the person is. To be fit, the person can be say, a swimmer or a runner and can do weight training as a form of cross training. They will then be able to take part in physique competitions. They do not need to be a full fledged bodybuilder."
Hopes to bring physique sports to another level
Kevin's main aim of promoting fitness physique rather than bodybuilding is to bring the sport to another level, and also to make it more accessible to everyone. He said, "I think that the whole community and myself, since we started, was to bring the sport to another level and to bring in more young people. Hence we are able to do that with fitness model competitions rather than promoting conventional bodybuilding."
To reach out to the younger generations, Kevin is also targeting schools, having organised competitions at the National University of Singapore, as well as at the various polytechnics and Institute of Technical Education campuses.
And his efforts are paying off. For today, physique sports are growing in popularity amongst Singaporeans. Kevin pointed out that there were about 40 participants taking part in the first year of the Fitness Model League Nationals competition in 2012, and this figure grew to more than 100 participants the following year.
The 2017 edition for the Fitness Model League Nationals, Singapore's longest running physique sports competition at five years old, takes place on 22 October at the MES Theatre at MediaCorp, and will feature over 150 athletes across Singapore and Asia.
Said Kevin, "The scene has picked up in terms of the number of Singaporeans working out, and there is a significant increase in the number of Singapore gyms everywhere and more importantly, there has been a lot of new entries. This means that not everyone repeats or competes in every competition but we have about 80 per cent of new people coming in, so that is important."
Kevin added, "This shows that fitness model competitions are welcome and is liked by a lot of people. It is easier to achieve, easier to maintain and is less extreme so there are more elements of enjoyment."
To continue to encourage more young people to take up fitness model sports without feeling intimidated, Kevin also has designed competitions that require less competency and are targeted at juniors.
He said "We have competitions that are for juniors aged 14-17 and another one for 17-19 year olds, so this is a sport that is tailored to all levels."
The two competitions that are tailored for the younger crowd are Muscle War and Physique War, and there is also a competition, called Showdown, for those who have never won any competitions before. This is to prevent newcomers from being intimidated from entering the sport.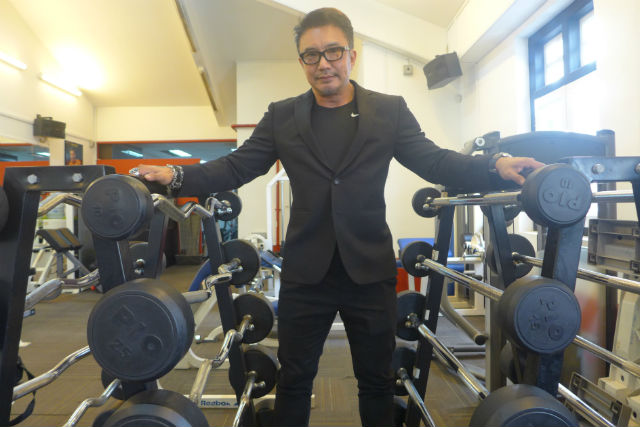 Added Kevin, "Physique sports are safe for anyone 14 years of age and above, basically as long as they have been through puberty and have had their growth spurt, they can start building up their body. For newbies, one year would be a good timeline from beginning their training to stepping onto the stage for the first time."
Physique Sports for the Ladies
In addition, Kevin also stressed that physique sports are not simply for the guys only; the Fitness Movement League also has a ladies' division.
He explained, "Ladies generally has always been the weaker division; we do not have a muscular division for the ladies. We stop at the beginner level and focus on a sports model division as we believe it is more attainable for them."
Added Kevin, "So ladies can qualify as long as they are playing other sports and look lean and toned. They should be healthy and fit and still maintain their femininity at the same time. Essentially, we want the ladies to still look like a girl and be able to fit into a dress off the rack."
This means that girls who are involved in any type of regular sports such as swimming or running, netball or badminton, can consider joining sports model competitions.
Misconceptions
But despite the Fitness Movement League's attempts to make these changes, Kevin pointed out that there may still be some misconceptions floating around, that the sport is all about building muscles though, and this may be stopping some newbies coming into the fitness model competitions.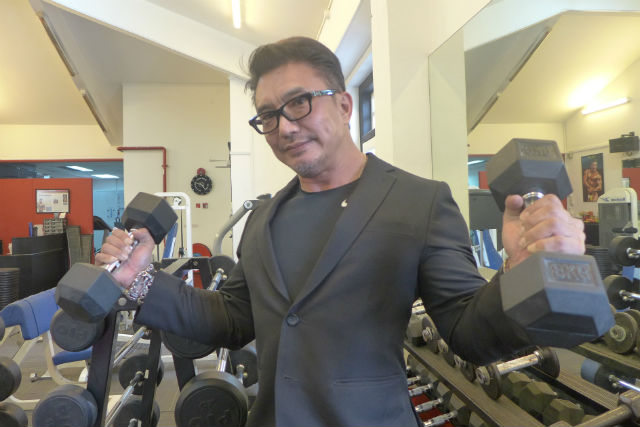 He said, "A lot of people are still trying to outmuscle each other and they may wonder why the most muscular guy did not win the competition."
And as he had used to be involved in bodybuilding as a hobby, Kevin also pointed out the key differences between athletes regularly taking part in fitness model and physique competitions versus those who might be merely pursuing the sport just to keep fit and stay toned.
He said, "A normal person would go to the gym about 3-4 times a week and would include cardiovascular exercise outdoors. But a competitor would have to train about 5-6 times weekly, exercise in the gym most of the time and watch his diet."
He added, "For fitness, showing clarity of muscles is also not so important but a competitor has to take note of these as they are judged on this on the stage, in addition to other elements too."
Advice for newcomers
What should newbies do, if they want to take up this sport? Said Kevin, "First of all they have to do their own research. If there are lots of people around the world competing and doing the same thing, they can do a search and follow what the person is doing for training. But if not, they have to be conservative and need patience. We believe in delayed gratification; some people are too ambitious and they need to be able to tone down their training a bit and wait."
He added, "Do not simply do what the pros are doing and expect immediate results, as their level may not be the same as yours. If you are interested to compete, train for it and give yourself enough time to reach a certain level. And when you are on stage, have fun and learn while you are at it, so that you can improve later on. But always bear in mind that the most important person to beat is yourself, and not your fellow competitors."
Maintain a healthy diet
Kevin also pointed out that taking care of their health is also important to physique fitness athletes. He said "That plays a very important part in the person's physical well being. Being well built physically does not mean that the person is healthy. During off season, many bodybuilders eat like a glutton and go into a restrictive diet as the competition draws near, but I believe that it is better to have a balanced diet throughout."
Continued Kevin, "A good diet should have whole grains, adequate proteins, and good fats, with a lot of green vegetables. It is written in the literature that to build body muscles, you need 0.8g to 1.2g of protein for every pound of muscle you want to gain. That is sufficient; there is no need to overdo it more than that. Eating more than required means you will be piling on too many calories and you may put on fat instead."
Physique athletes rarely sustain injuries that keep them out of training
And Kevin pointed out that fitness physique athletes rarely sustain injuries that stop them from training. He said, "That is rare. In the year there are about three to four cases whereby athletes sustain injuries and can no longer train. But the normal strains and sprains can happen anytime though they don't stop you from your training. Injuries basically just pull you out of the competition that you're supposed to be taking part in. Training goes on."
He added, "The main reason is that we do not do compound exercise in training, our exercises are in isolation because we want to develop every body part separately. So if you have injured your front right shoulder, you can still train your chest and legs, so you do not need to be sedentary."
Tickets are on sale for the Fitness Models League Nationals 2017 and the Fitness Model League Asia Championships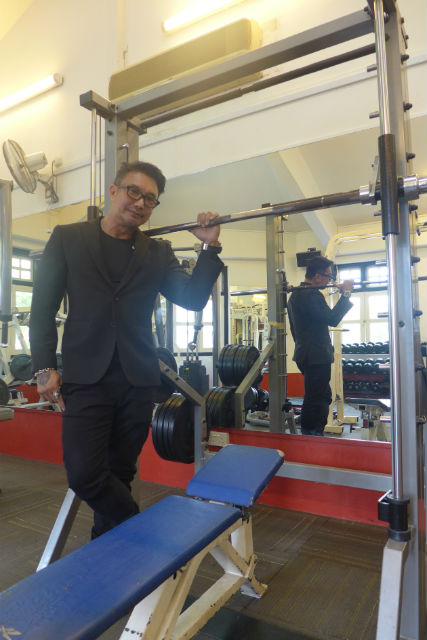 Tickets are currently available for the Fitness Model League Nationals 2017 and the Fitness Model League Asia Championship and a host of local top athletes will be competing, including National Champion Danie Dharma who was crowned Mr Singapore 2016 and Mr Singapore 2015, Sasi Zura, who is making a comeback after two years away from the sport.
Tickets are priced at S$39 for a single show and S$59 for both shows. Note that prices do not include service charges and booking fees. Buy your tickets online at www.globaltickets.sg/en/fitness-movement-league, AXS Stations or by calling the Hotline at +65 3152 9333

Share this page with your friends!