To make a difference in the lives of underprivileged seniors at Lions Befrienders, Anlene, together with NTUC FairPrice, have been doing the "At Your Best with Anlene Cycle Challenge" carnivals, over the last couple of weekends.
Established in 1995, Lions Befrienders is a voluntary welfare organisation that aims to provide friendship and care for seniors, enabling them to enjoy meaningful and enriching lives in their golden years.
The first session had been held at Jurong Point and the second was held at Bedok Central. I had checked out the Bedok Central one since it was not too far away from my place.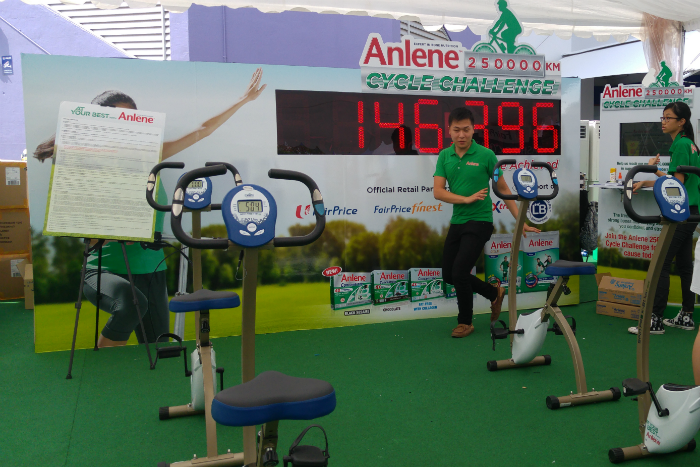 THE TWO MINUTE CYCLE CHALLENGE
At the Cycle Challenge, we had a choice between simply riding as much as we had wanted to, in order to clock mileage, versus taking part in the "Cycle Challenge" where we would ride as fast as possible for 2 minutes.
I had participated in this challenge, clocking about 1.87 kilometres within the two minutes time limit. But even though it is only for a short time duration, cycling this fast can really make you feel quite exhausted!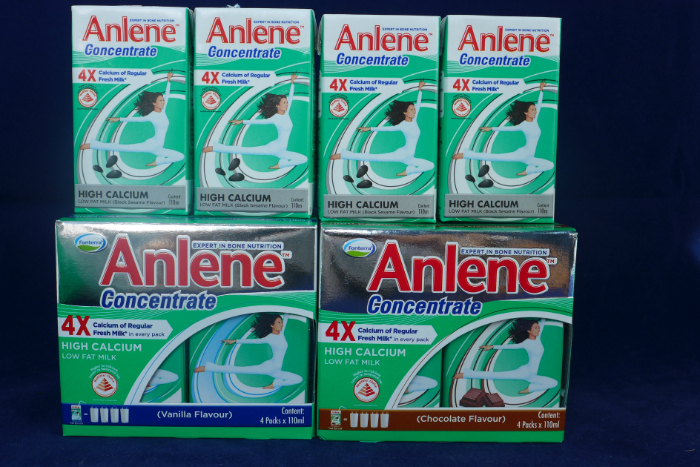 But at least the 1.87km had been completed for a good cause though.
For the record, the top scorer had clocked about 2.22km that day.
OTHER CARNIVAL ACTIVITIES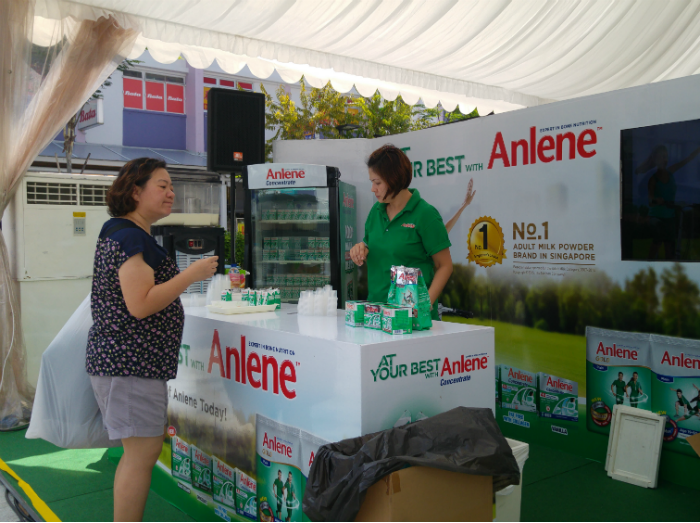 Apart from the Cycle Challenge, the carnival has been featuring free Anlene MoveChecks – to assess a person's overall mobility, as well as chances to sample Anlene products and free gift redemptions with purchase of Anlene products.
The samples had proved to be relatively popular with a constant but steady stream of people coming in to taste the various new flavours of the Anlene concentrate High Calcium Fat Free Milk.
There had been four flavours altogether – these are the Original, Vanilla, Chocolate and Black Sesame. The main selling point for this milk is that it contains four times the amount of calcium as compared to your Regular Fresh Milk.
I admit that the idea of Black Sesame milk does sound rather intriguing; quite a few of the passers-by had been asking for this flavour at Bedok when I had been there last Saturday afternoon.
Fortunately for me though, I was be able to try all of the four flavours: Earlier Anlene had sent a media kit to me comprising of four packets of the Anlene Concentrate High Calcium Fat Free Milk to help my bones to be at their best before attempting the Cycle Challenge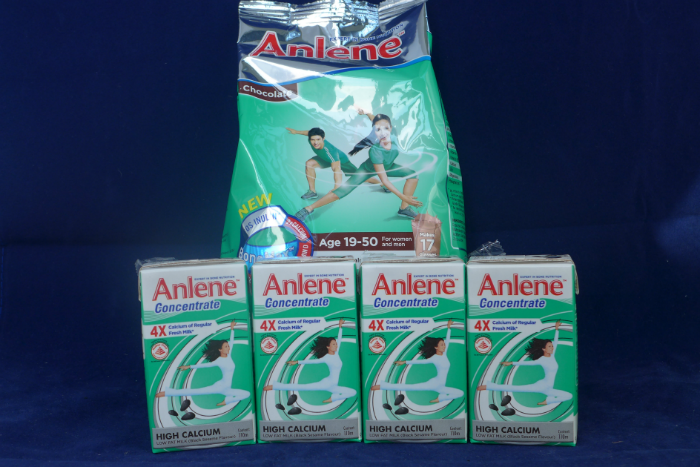 As well I also received a package of Anlene milk powder too for me to prepare for the challenge.
FINAL SESSION AT NEX @ SERANGOON
The final session of the Cycle Challenge will be taking place at NEX @ Serangoon (B2 Event Plaza) this coming weekend, from 8 to 11 September.
During the weekend, all cyclists are welcomed to take part in the Cycle Challenge.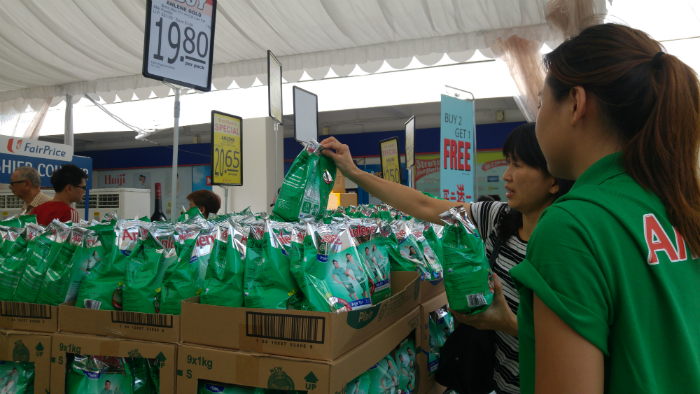 And on 10 September at 10am, a closing ceremony will take place and $25,000 will be donated in kind to benefit the elderly at Lions Befrienders with the target distance achievement of 250,000 kilometres.

Share this page with your friends!