The Banana Minions from Despicable Me will be taking over McDonald's Singapore outlets this June, beginning with the Soft Serve ice cream machine.
Creamy Banana Soft Serve ice cream from $1
This is because for a limited period of time, the McDonald's Vanilla Soft Serve will be replaced with a Creamy Banana Soft Serve.
From $1, you can enjoy a Banana Cone, or else a Banana Hot Fudge or Strawberry Sundae from $1.90. And don't miss out on the Banana Oreo McFlurry at $2.90. I love eating both bananas and ice cream, so I simply can't wait to try out these new limited edition offerings.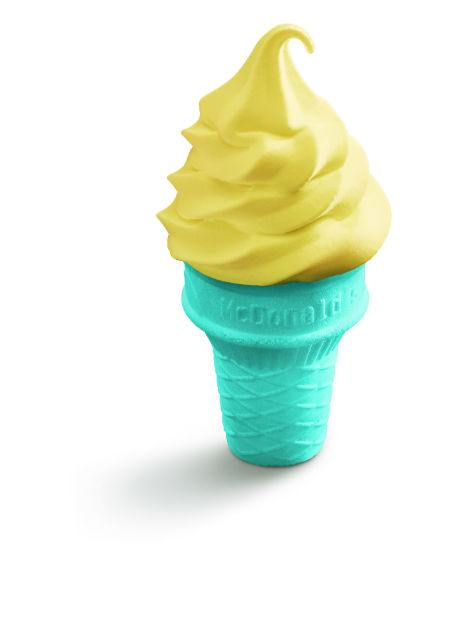 Minion Shaped Potato Bites and Banana Pies
At the same time, McDonald's is also introducing Minion-Shaped Potato Bites and Banana Pies. Minion fans can enjoy the Minion Potatoes at $2 and the Banana Pie at only $1.20.
The Banana Pie has been available at McDonald's Singapore outlets before. I tried it the last time it was here, and it is similar to the apple pie, with the hot, molten and gooey banana paste oozing out from the crust when you cut or bite open the hot pie.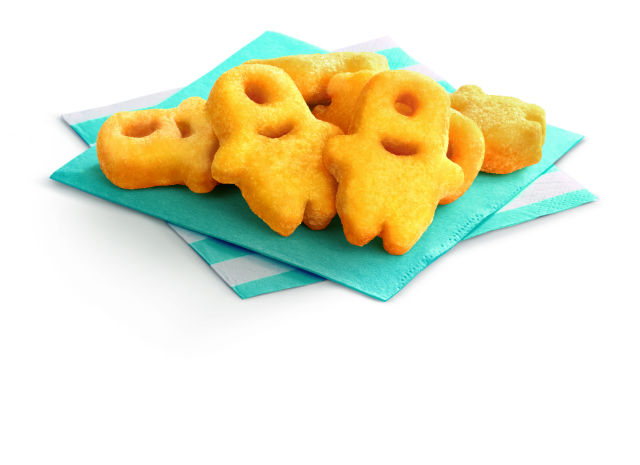 Spicy Chicken McNuggets
McDonald's is also bringing back the Spicy Chicken McNuggets. For a limited time, these popular nuggets will be back at McDonald's stores across Singapore from $4.75.
Last time when I had tried these McNuggets, I enjoyed the flavoursome spicy kick that had erupted in my mouth when I bit into them.
Ten exclusive Despicable Me toys
There is also a line-up of ten exclusive Despicable Me 3 toys, which will be given out together with the purchase of any Happy Meal while stocks last. The toys that are going to made available each week at stores are as follows.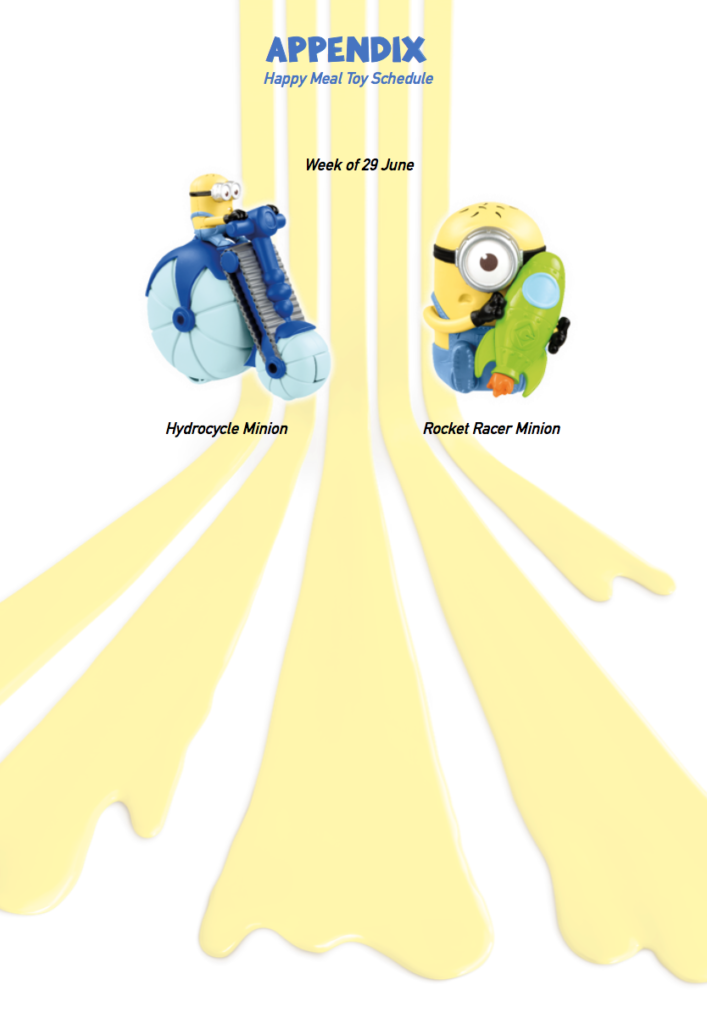 Appearances of Minions and Gru himself at McDonald's stores
As well there will be various appearances of the cute Minions at McDonald's stores and even Gru himself will pay a visit to ensure that the Minions behave.
Share this page with your friends!