Launched recently, ManulifeMOVE is a customer loyalty programme that rewards customers with cash for being active and staying healthy.
Attended the ManulifeMOVE launch event 
I recently attended the ManulifeMOVE launch event, which had been an entertaining affair that took place at the Star Theatre at Buona Vista.
ManulifeMOVE is available to all Manulife policyholders who have bought a policy with Manulife on or after 16 January 2017, and where the policy is either a regular premium policy with a minimum annual premium of S$3,000 or a Heirloom ManuSignature One or Signature Income Policy.
Besides an explanation and detailed demonstration at the launch event on how the programme works, there were also performances and the audience themselves – consisting of Manulife customers and media guests, had been encouraged to move around, as well, taking part in a simple 'office charades' game that taught us how to be more 'active' whilst sitting in our seats at work.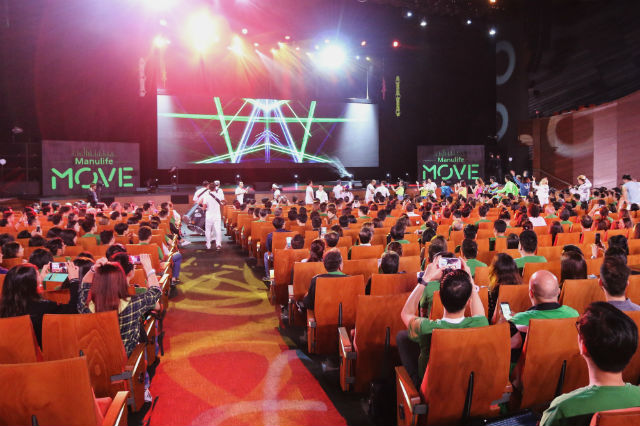 Explained Kwek-Perroy Li Choo, 44, Chief Customer Officer of Manulife Singapore, "At Manulife, we believe in partnering with customers to achieve physical, financial and overall wellbeing. This is why we have made the proposition of ManulifeMOVE in Singapore simple, intuitive and attractive. Most Singaporeans are aware of the importance of walking 10,000 steps daily."
Singaporeans may have other preoccupations 
But despite Singaporeans being aware of clocking 10,000 steps, Li Choo adds that not all may actually do it because of other preoccupations, resulting in health taking a back seat. For example, many office workers spend their whole day at work, and if they have families to take care of as well, they are quite tired after putting their kids to bed.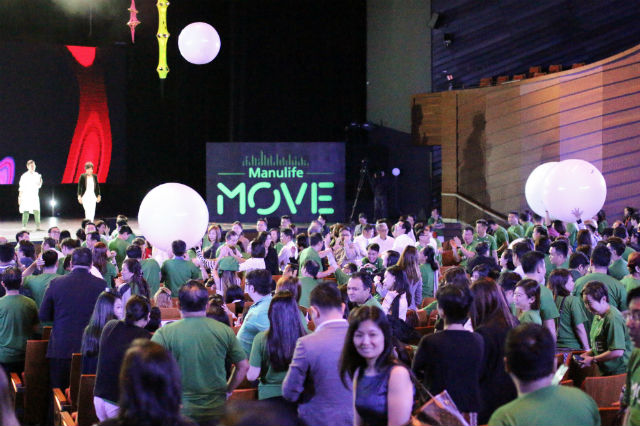 Li Choo also cites herself as an example, stating that many Singaporean ladies like her may also be worried about pigmentation or the ultraviolet rays outside harming their skin, which is another reason why many Singaporeans do not exercise outdoors.
In fact, when she was younger, Li Choo added that she used to be an active kid but when she started work, exercise and being healthy took a back seat because of other commitments. She also added that the weather in Singapore was not conducive to outdoor exercise as well.
She continued, "So by combining this familiar number of 10,000, together with premium cash back is a win-win. If you are already active, or are considering taking a more active role in your health, you can be rewarded for it. We want ManulifeMOVE to be a way to further incentivise and encourage Singaporeans to move as they go about their usual daily steps."
Li Choo added that she herself has a wearable – the Apple Watch, so this means that she knows how many calories she is burning daily (400) and the number of steps that she is walking every day (10,000).
And with ManulifeMOVE, she herself has realised the benefit of clocking 10,000 steps each day and this has helped her to feel much better about herself. As well, Li Choo has also seen her state of health and well being improving, since making the effort to clock 10,000 steps each day.
She said, "The purpose is not to address the fit and healthy because they already know what they want and have healthy habits, but rather, to the rest of the population."
Continued Li Choo, "We are not asking you to change your lifestyle but just to do a little bit more such as take that extra walk around your neighbourhood at nights or stand up in the middle of a meeting to get the legs moving. Since ManulifeMOVE, I have been doing that active thing consciously and if I can do it, so can you."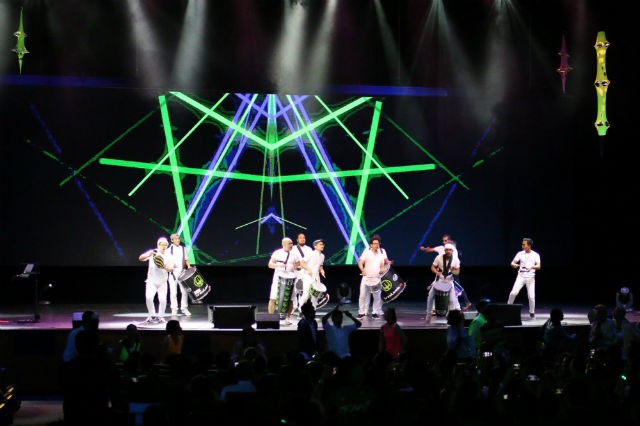 ManulifeMOVE Rewards
What are the types of rewards that customers can expect when they join the programme?
Through the ManulifeMOVE programme, eligible members who achieve an average of 10,000 steps daily will receive a recurring S$50 cashback every 6 months (up to S$100 per year) till the end of their life insurance policy. Participants who miss the requirement can still earn premium cashback of $25 every six months for clocking an average of 7,000 steps daily.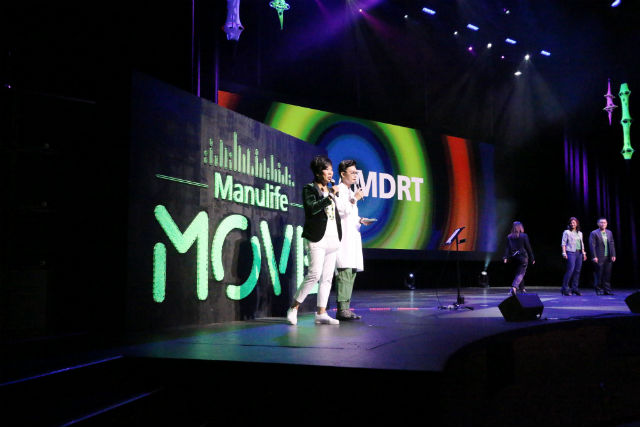 Free Apple Watch incentive
In addition, customers can also purchase an Apple Watch Series 3 from the Manulife Store and earn back the cost of the watch with the Earn-Your-Watch programme. Members can earn $10 by meeting the weekly Earn-Your-Watch goal of closing the Move, Exercise and Stand rings in a single day, at least 4 times from Monday to Sunday in addition to completing 10,000 steps a day. This means that if you meet your Earn-Your-Watch goals every week over 52 weeks, while your membership is active, you will earn $520 in total, reimbursing the cost of your Apple Watch.
Said Li Choo "We chose the Apple Watch because Apple is a premium brand and their philosophy of getting people to move via the Apple Watch is similar to us. We are fortunate to have found a partner that works for us."
Said Li Choo, "I wanted simplicity. When I looked at the rewards system of other apps, they are too complex. I wanted something that people did not need to read into too much or try to understand a lot."
She continued, "So we work with full numbers that are easy to remember – such as 10,000 steps or S$10 per week. We did not want people to get bogged down about how to join and how to get the money."
Li Choo also stressed that the premium cashback comes in the form of cold, hard cash or cheque, and it is not in the form of credits back to members' Manulife accounts.
Singapore is the first and only market to award customers with premium cash back
The Singapore launch of ManulifeMOVE follows the campaign roll-out across Asia, with Singapore being the first and only market to reward customers with premium cash back for achieving their set step goals.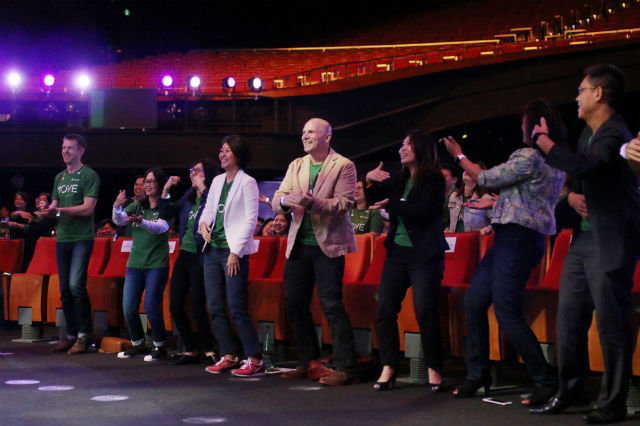 Besides Singapore, ManulifeMOVE is also available in Hong Kong, China and the Philippines. Singapore is the fourth country to have the programme.
Explained Li Choo, "We are trying to do our bit for our customers. As insurers, it is a well known fact that the health of our customers should be a concern of ours and we wanted a customer engagement programme that is relevant to customers."
She added, "We got into a huge partnership with DBS Bank in 2016 and our ambition is to be a leading insurer in Singapore. So we have been growing our customer base and now we have 20 per cent of market share. It is a good time to have a meaningful programme that will touch a lot of people. As insurers, we cover risk – if something happens to you, then we pay you the money and I think that we should evolve from being there just at the end, to being there with you along the journey so that you find us meaningful and relevant as a partner."
How the ManulifeMOVE App works
ManulifeMOVE works via downloading the app of the same name. It is a free download from either the Apple or the Android app stores and the app is compatible with FitBit, Misfit and Apple Watch wearables or apps such as Samsung Health, Google Fit and iPhone Health.
Said Li Choo, "The Manulife app in Singapore is more progressive than the version in other countries. In Singapore when we were designing the programme, we first thought if we should have our own wearable like the Health Promotion Board but when we gave it a careful thought, we realised that Singaporeans already have wearables.
Indeed, according to a survey conducted by Manulife, one in two Singaporeans already have their own wearables and already track their sporting activity using apps or smartwatches.
She added, "So we decided not to reinvent the wheel. Let the customer choose their own wearable as everyone has different tastes. Whatever device you have, we will be able to capture the data and if it works for you, it works for us, as well. We don't want to be disruptive to you, but to let you simply enjoy the fruits of your labour."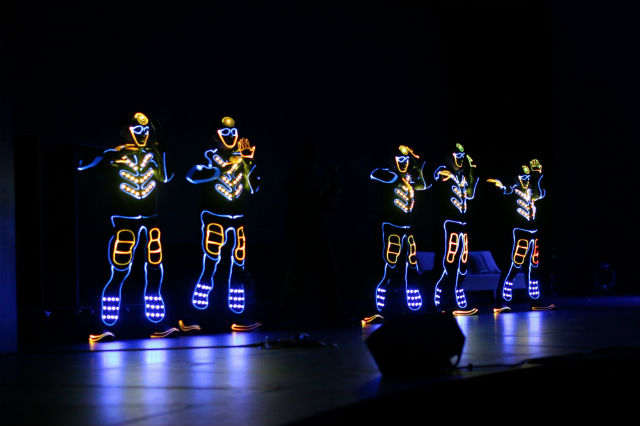 Continued Li Choo, "With ManulifeMOVE, we are able to continually engage with our customers through in-app interactions, providing them with a more holistic solution and reinforcing our position as a leading advocate for greater health and wellness."
Unfortunately at present, the ManulifeMOVE app currently does not sync with the free Health Promotion Board wearable or app and customers will have to purchase another wearable or use their smartphones to clock steps – if they want to get on board the ManulifeMOVE programme.
But Li Choo is eventually hoping to partner with the Health Promotion Board app for their programme though, so that it will become even more convenient than ever, for customers to reap the rewards of walking.
Visit manulifemove.sg for more information on ManulifeMOVE.

All photos used in this article are courtesy of Manulife.
Share this page with your friends!