*This article contains spoilers for The Amazing Race Asia Season 5 Episode 1*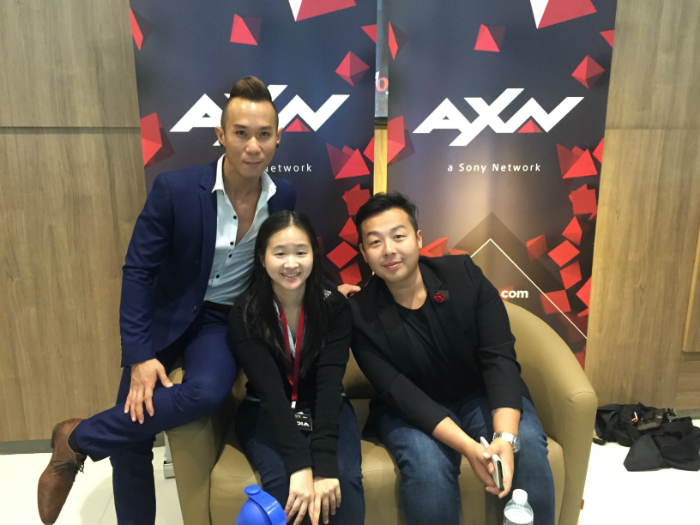 To Jerald Justin Ko and Mike Darren Tan (JK & Mike), the only surviving Singaporean team out of the nine currently still competing in The Amazing Race Asia (TARA) Season 5, the race has the potential to destroy relationships… or make them stronger.
It makes or breaks you
Said Mike, 33, a radio presenter, "I think that the race is like a cocoon or caterpillar; it will destroy your relationship but also make it stronger at the same time. I think that this is what happened to us in the show; it destroyed us but also made us stronger."
Added his colleague JK, 29, also a radio presenter/host, "It makes or breaks you unless you decide that you want to overcome it and be better and stronger than everything that the race will throw at you. I mean it did help us in the sense that we understood each other better in terms of how we react and deal with things, and handle life around us. That is what we feel the race is all about; it throws life at you in any way, good or bad, and we are happy with how it had all turned out."
They did not fight on TV
The two radio presenters stressed though, that they did not fight during on TV. Explained Mike, "I don't think fight is the word. We did not raise our voices at each other but we had highly energised talks and discussions. In terms of how we handled conflict, we would give each other space if we were upset or angry with each other."
So both JK and Mike felt that they had handled things well, in light of the pressure and unexpectedness that the race brings.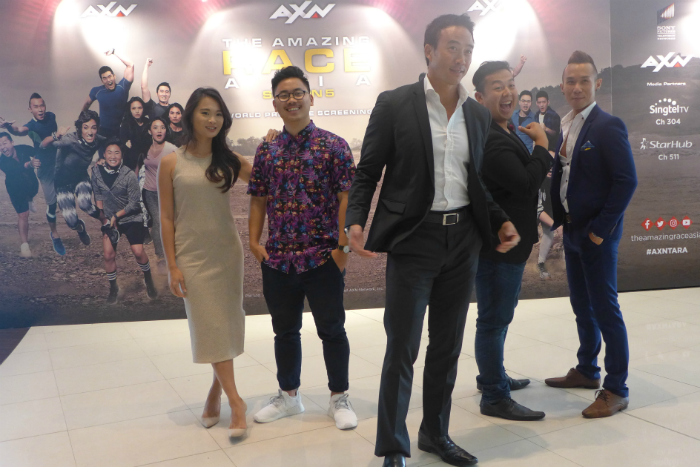 You never know what to expect
Said Mike, "The beauty of this race is that you never know what to expect. Trust us when we say that you will never know what to expect and from that alone, keep watching; there will be moments of hilarity, and triumph as well as sadness and frustration and you get to see a wonderful show with all of these rolled into one; that makes it a beautiful production."
The places during the race were beautiful 
Besides the production being beautiful, the pair also admitted that some of the places that they had been to during the race, were lovely.
Said JK, "The places that we visited were beautiful; l never expected them to be so beautiful but there was no time to appreciate anything; so we would love to go back. We were always rushing on the show and could not appreciate anything."
Did not do training 
At the same time, they also admitted that they didn't do any training for the race at all. Said Mike, "I will tell you this honestly, we did not train or do any preparations – we just went for it and winged it right from the start. Other teams would practise running with backpacks and go to the gym but we did not; we were like, let's go and do it."
Added JK, "There was so much running in the show though! I did not expect it… it was too much."
Though they had also pointed out that the mandatory National Service (NS) stint that Singaporean guys have to undergo is good in terms of preparing for a competition like TARA. But that had taken place "too long ago" for both of them.
Quipped JK, "NS treated us well, but the only problem was that it had been too long ago!"
Added Mike, "So when we had got to the race, we were thinking, what did we just walk into? What did we get ourselves into?"
Experience is something they would never forget
Nevertheless their experience on TARA is something that they would never forget. Said Mike, "My biggest takeaway was just to be on the show itself. Not many people get to say that they were on TARA and get to do the challenges and detours and road blocks. In real life you do not get any of this, so we were living this brand new adventure and that in itself, was the biggest."
Quipped JK in response, "In real life, I would not want to transfer 100kg of sand though!"
In tonight's premiere episode, JK and Mike had chosen the 'freight' detour where they had to unload sand from the hull of a traditional Indonesian trading vessel.
Added Mike, "The detour had looked so fast in the episode, but do you know how long it took? That was about two hours and the sun was much worse than Singapore too. I had sand in every orifice of my body after that challenge; we had to throw away our clothes. They could not be washed because they were too dirty; there was even sand in our underwear."
Show has changed their perception of reality TV
They also added that the show has changed their perception of reality TV. Said JK, "Oh my god, since I came back, I have watched reality shows from MasterChef to the US version of The Amazing Race and I take my hats off to people on the show; every time I see someone suffer, I am like, it is real. And I can empathise with them. My wife is laughing but I am like, it is no laughing matter you know. It is real and not scripted."
Added Mike, "let me tell you that on such shows, nothing is rigged and nothing is according to plan. It all happens and unfurls in real time. This show is exactly what you see; none of it is fake."
In fact JK pointed out that upon coming back to Singapore after the filming he had three weeks of nightmares about TARA! He said, "Every night, for three weeks, I would dream that I was still on the race; I could see Allan Wu and the other contestants and there was even one time when my wife was cutting my hair and I screamed! I didn't even know that I had screamed; it was crazy and horrible."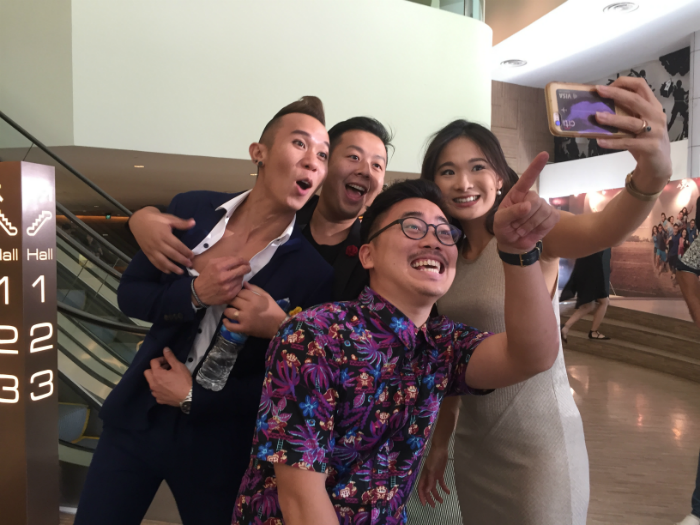 Tips for participants in future seasons
What tips can they share for successful contestants for future seasons of TARA then?
Quipped JK jokingly, "Don't go!"
Laughing, Mike added, "I have three things. Pack light, keep your peace and go with a full heart. You must train for the race and always read your clues; we tried our best to read ours but that was tricky for us!"
The Amazing Race Asia airs on Thursdays at 9:00pm (SINGAPORE) first and exclusively on AXN. 
Channel 511 (StarHub TV)
Channel 304 (Singtel TV)
Share this page with your friends!