With the 40th Anniversary of Star Wars™: A New Hope this year, Legoland® Malaysia Resort is pulling out all the stops to make the annual LEGO® Star Wars™ Day a memorable one. This celebration also ties in with the resort's fifth anniversary.
Event to run over 34 Days and five weekends
So Legoland® Malaysia Resorts will be staging the biggest Star Wars™ May the 4th Celebration in the region, running over 34 Days and five weekends (April 28 to 31 May) with exciting activities to be organised daily.
Event Highlights
Some of the event highlights include the following.
The largest LEGO® Star Wars™ MiniLand model Display at Legoland Malaysia Resort is the only one of its kind in Asia. Built with more than 1.5 million bricks, this consists of seven rooms, each depicting scenes from the seven Star Wars™ movies in chronological order.

More than 100 Star Wars characters will be marching down the streets of Legoland Malaysia – and the march will be led by avid Star Wars™ fans from the 501st Legion and the Rebel Legion. Guests too, will have a once in a lifetime opportunity to participate in the march.

A commemorative session to honour the People's Princess – the toughest galactic princess ever – will be held.

Other Promotions
At the same time, kids who are dressed in Star Wars™ costumes will also receive free entry to the park.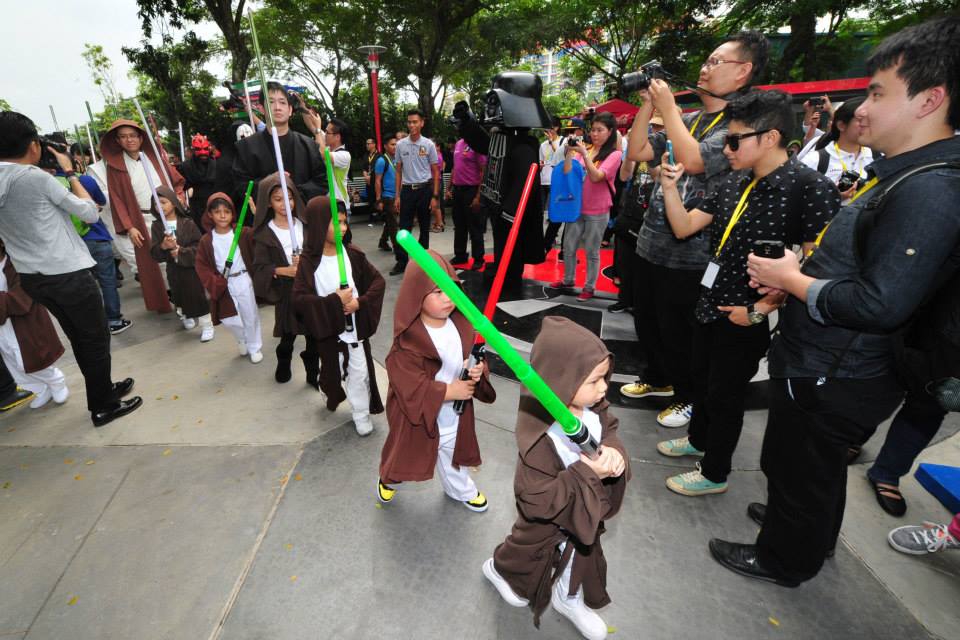 Guests will also be able to redeem an exclusive LEGO® Star Wars™ U-Wing Fighter with more than RM100 (SGD32.30) purchase of LEGO® Star Wars™ toys, or a free LEGO® R2-D2 when they spend more than RM300 (SGD96.90) on LEGO® Star Wars™ play materials at the park.
LEGO® Launching latest Star Wars™ Classic Merchandise
LEGO® will also be launching its latest Star Wars™ Classic merchandise at the park, ahead of other markets – this week. These LEGO® Star Wars™ classic merchandise feature epic scenes from the seven Star Wars™ movies that have been made so far.
The products can also subsequently be purchased at Legoland® Malaysia.
Share this page with your friends!