The annual McDonalds Hello Kitty craze in Singapore has just ended with McDonalds selling out of the final kitty of the Fairy Tale Collection – The Singing Bone, not long after it had been made available on the day of the release of the final kitty.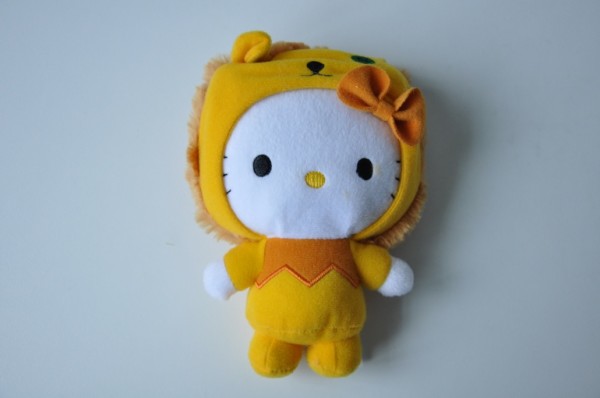 To get the last doll, many fans lining up from 7pm the previous evening outside McDonalds, queuing throughout the whole night. In fact, for the non-24 hour stores, they witnessed long, snaking queues for this "limited edition" black coloured McDonalds Hello kitty, before they were even opened.
The demand for these kitty dolls is so great that even the haze didn't stop ardent fans queueing for their dolls.
Reselling of Hello Kitty dolls
But the aftermath of McDonalds Hello Kitty in Singapore is far from over, with Hello Kitty resellers now shoving and pushing each other to get the highest prices for their McDonalds Hello Kitty kitty dolls – and genuine fans, who only wanted to collect the dolls for themselves, missing out on their beloved kitties.
I think that this reseller craze has really gone over the edge, with a black singing bone kitty even selling for $126,000 on e-bay. This e-bay screenshot might have been a fake though.
To prevent such a fiasco from taking place next year, McDonalds could implement some measures and ensure that there is enough stock available to meet the demands of the fans.
Pre-ordering of the kitties
Next time, McDonalds could allow customers to pre-order and pay for the McDonalds Hello Kitty in advance, before they actually arrive in the stores. This is to guarantee a kitty for the true fans who wish to have one or two only, for their own collection.
More kitties could also be brought in for those who wish to just buy their kitty over the counter. Implementing such a measure would really help true kitty fans to get their beloved toy.
Limiting the number of kitties per person
Sure, McDonalds may have limited the number of kitties that each person can buy, to four kitties per customer. But then again, this measure was only implemented for the Singing Bone kitty. Why not the other kitties as well? People were literally grabbing these stuffed toys by the buckets as soon as the first one was released. Considering that McDonalds still managed to run out of singing bone kitties so fast, there were clearly some loopholes for them to rectify.
But next time, if they really wanted to limit the number of kitties per person, they should limit it to one per customer so that more kitties can be distributed around.
Share this page with your friends!