When it came to his turn, six-year-old Mark Brent confidently walked up the steps towards the huge yellow throne. Then he sat down, smiled and folded his arms like he was the King.
No sooner had Mark sat down though, then the slime showered down, raining all over him and completely staining Mark's white tee shirt with green liquid. But the six-year-old lapped it all up and enjoyed every single moment of the slime shower.
An event at the Nickelodeon Slime Cup 2015
Mark had been sitting on the Slime Throne – one of the activities available at the third edition of the Nickelodeon Slime Cup – held recently. The event had been billed as Singapore's slimiest integrated kids sports festival at DownTown East and had attracted more than 8,000 kids and their parents. Everyone had thoroughly enjoyed spending time taking part in these sports activities too, a few of which had been inspired by the sports at the South East Asian (SEA) Games such as soccer, archery, golf and triathlon. And some of these sports activities had featured Nickelodeon's trademark green slime as well.
Said Mark's mother, housewife Brenda Reyes, "Mark really loved the slime and he kept on going back to it! It's definitely his favourite activity here. We came here because it's the school holidays and we wanted him to spend some time out of the house – and it looked like we've made the right decision!"
Another parent who had a good impression of the Nickelodeon Slime Cup was shop owner Edna Luah, 30, whose son Brandon, eight, who had been grinning from ear to ear – whilst being completely immersed in a small pool of slime. Said Luah, who also has a four-year-old daughter, "The kids loved it – especially the slimy activities! The event was really well planned too and everyone knows how the Games go, so we did not have to keep asking. The activities are also supported by a crew to ensure that the kids do not fall and get injured, such as in the slime pool."
In fact, the slime had been so popular amongst the children, that approximately 5,000 litres of it, had been produced during the course of the weekend-long event. But besides the slime though, kids also enjoyed themselves at the Soccer Showdown, where the young ones had to showcase their soccer skills, such as passing, dribbling and shooting, to win prizes including Nickelodeon medals and other sponsored goodies.
And this was definitely the favourite activity of Seri Ayu Natasha – the nine-year-old daughter of civil servant Nasri Jaafar, 39. Said Nasri, "All the games are very family-oriented, so that's the fun thing. My daughter's a huge fan of soccer and she plays in the school team. So she's trying to top the score sheet now – and we're all hoping she succeeds."
Moreover, Nickelodeon's well-known television characters also featured in many of the activities, including Alvin and the Chipmunks, Dora, Oggy and the Cockroaches and the Teenage Mutant Ninja Turtles (TMNT). And there were also meet and greet sessions for fans, with Spongebob Squarepants, Rafael and Michelangelo from TMNT as well as Dora the Explorer.
And these sessions definitely went down well with the kids and their families – as long queues of impatient kids were seen when the characters made their public appearances. Said Nasri, "Our kids are huge fans of the Nickelodeon characters – especially Spongebob."
Nickelodeon is pleased with the response
Nickelodeon is certainly pleased with the turnout and response to the event too. Said Syahrizan Mansor, Vice President of Nickelodeon Brand, Viacom International Media Networks, "We had wanted kids and their families to experience a Nickelodeon style SEA Games – with our trademark Nickelodeon slime. In fact, at Nickelodeon, everyone at our company sees it as an honour to be slimed."
Added Syahrizan, "And judging from the feedback received, it's possibly our best 'slime-tastic' edition of the Nickelodeon Slime Cup! We were thrilled to see kids and their parents enjoying themselves at our SEA-Games inspired activities. The event, into this third year, is testament to our continued commitment to promote active and healthy living through one of the largest integrated kids sports festivals in Singapore. This slime fun has definitely been a fan favourite amongst the children, during their June holidays."
TMNT Dojo Experience
Apart from the Slime Cup, DownTown East is also staging the TMNT Dojo Experience for the first time in Singapore. Taking place at DownTown East's Event Square till Sunday 28 June, this event is set in the Dojo training grounds of the Turtles and families and kids can explore the training grounds and take part in a series of secret ninja activities.
The unique TMNT Dojo Experience include games and activity stations for kids from age six. At the event, they will have the opportunity to test their courage, teamwork, accuracy and agility through a variety of Turtles-themed games.

There is also a meet-and-Greet Sessions during the weekends with the different Turtles and a merchandise area, is available for people to purchase a variety of Nickelodeon, primarily TMNT merchandise.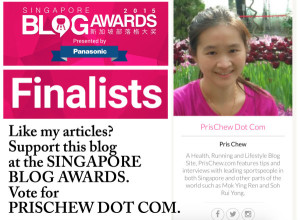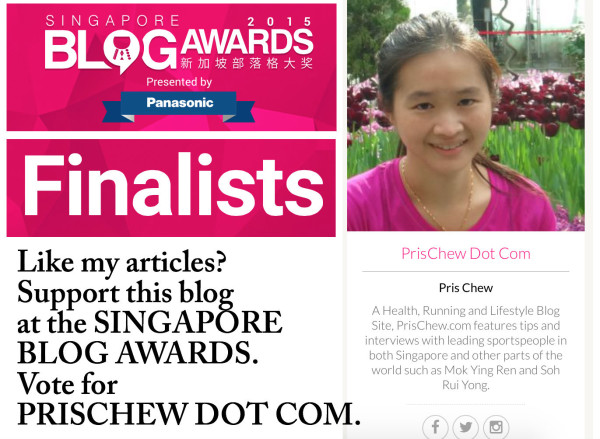 Other blog posts
Share this page with your friends!