For more than 80 years, local milk brand Magnolia has earned the trust of Singaporean families across generations for its milky goodness.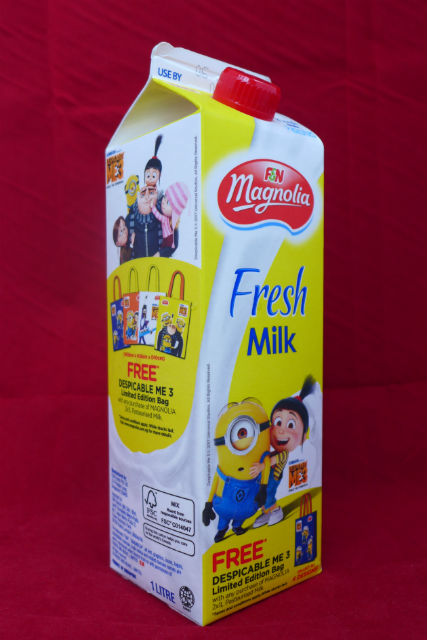 Milk packs a concoction of goodness
Containing whole grains, dietary fibre, proteins and vitamins, Magnolia milk packs a concoction of nutrients such as protein, calcium and vitamins to nourish the body. As such it is no surprise that Magnolia milk has become a breakfast staple for many Singaporeans across the island.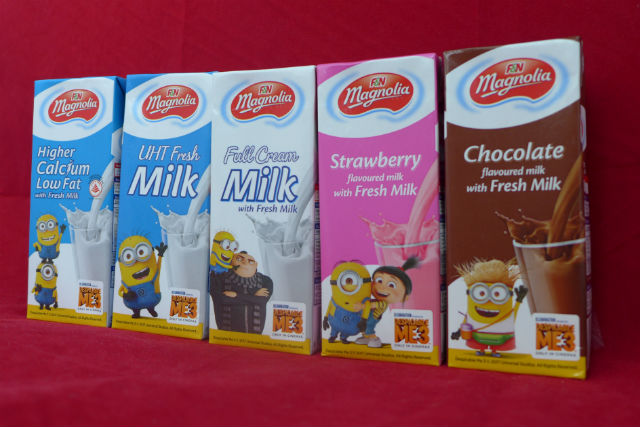 The benefits of a regular and healthy breakfast has been associated with lower risk of obesity amongst children (Journal of Rural Medicine, 2014) and at the same time has shown to improve cognitive performance (Nutrition Research Review, 2009). At the same time adults have also found themselves in a positive mood to carry out their daily work when they eat breakfast (International Journal of Food Sciences and Nutrition, 2009) and this leads to a higher productivity level at work (Academy of Management Journal, 2011).
Magnolia Milk advocates healthy living
And Magnolia continues to advocate healthy living through its extensive portfolio of products catering to discerning palettes and lifestyle choices. Magnolia's Lo-Fat Hi-Cal versions have also been certified as Healthier Choice by the Health Promotion Board Singapore.
Busy working adults taking care of young families, will also appreciate the convenience that Magnolia Plus offers too – that is, the goodness of milk with Oats or Omega-3. This is available in 500ml as well as 1L packs.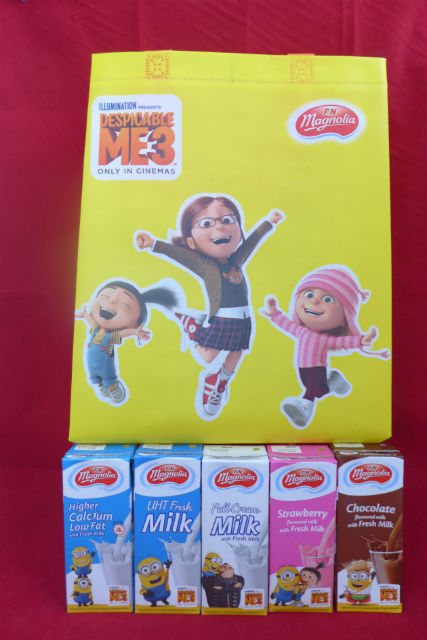 Despicable Me 3 collectibles to coincide with the movie launch
And to coincide with the launch of the movie, Despicable Me 3, Magnolia has introduced a series of Despicable Me 3 collectibles that will draw instant smiles every morning. With each purchase of two 1L packets or one 2L bottle of Magnolia Fresh Milk, or two bottles of Magnolia 800ml Yoghurt Smoothie, you can redeem a limited edition bag that is available in four designs.
Where to redeem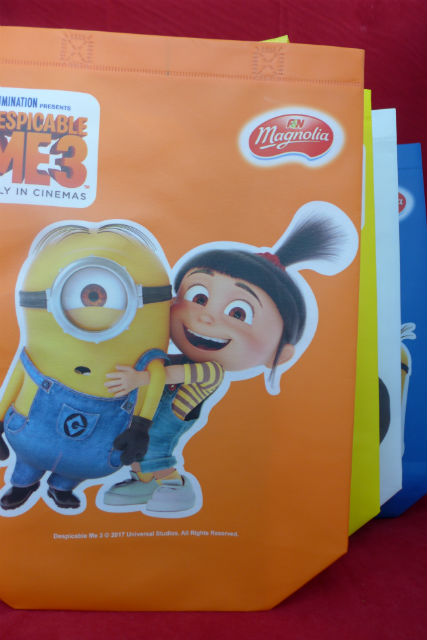 Redemption is available at major supermarkets, hypermarkets and convenience stores, while stocks last.
Despicable Me 3 Sticker Sets
At the same time, exclusive Despicable Me 3 sticker sets are available with every purchase of the Magnolia UHT Milk Packs (6x250ml or 6x230ml).
Share this page with your friends!