To kick off the new year with a fun and fresh beginning, Magnolia will be introducing limited edition tote bags featuring the popular characters from DISNEY TSUM TSUM that are guaranteed to draw bright smiles every morning.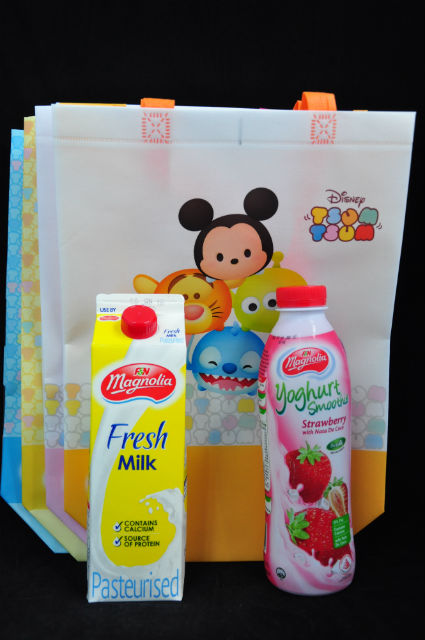 The characters that will be featured are from Winnie The Pooh & Friends, Frozen, Mickey & Friends and Toy Story.
All you need to do to redeem one tote bag, is to purchase a two 1L pack of Magnolia Pasteurised Milk or two 800ml bottles of Magnolia Yoghurt Smoothie.
Magnolia Media Drop
Magnolia sent me a media drop consisting of the four cute tote bags as well as a 1L bottle of milk and an 800ml bottle of Strawberry Yoghurt Smoothie. I must say that having seen them, these tote bags are really cute looking and you won't be able to resist them.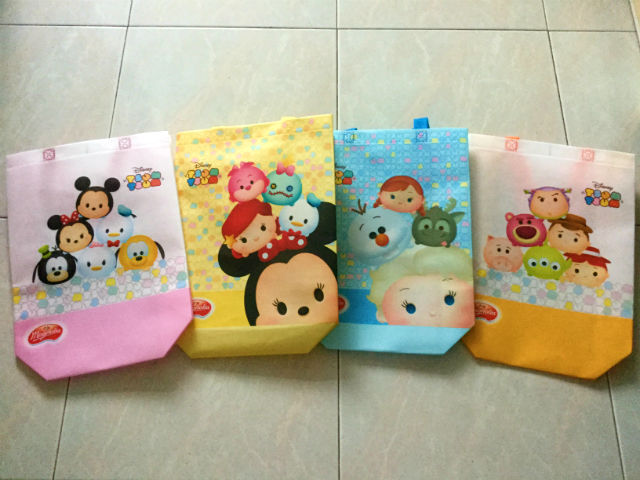 For me personally, I liked the Mickey & Friends bag the most, because Mickey Mouse is a character that I have grown up with, and the character is drawn in an adorably cute way on the bag. These will definitely appeal to both children as well as the child-at-heart.
So get your DISNEY TSUM TSUM collectibles and at the same time, treat your body right too in the new year – beginning with Magnolia's healthy milk and yoghurt smoothies.
Milk is a Singaporean staple at breakfast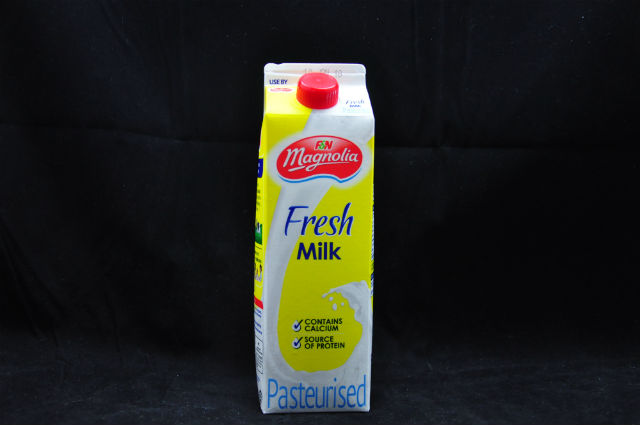 After all, laying the right foundation for a healthy day starts with a nutritious breakfast – and milk is a staple at breakfast because it is an optimum source of nutrients such as proteins, essential minerals like calcium and potassium and vitamins such as B and D.
In fact, the 2010 National Nutrition Survey conducted in Singapore revealed that the mean daily intake of calcium fell below the recommended dietary allowance (RDA) – incorporating a 250ml glass of full cream milk into one's daily diet fulfils at least 30 per cent of the RDA for calcium, building a strong foundation by providing sufficient calcium to build up bone density during childhood.
As well, the consumption of milk also increases the perception of satiety, which will reduce caloric intake at the next meal.
Magnolia Milk continues to nourish Singaporeans for decades
With more than 80 years of heritage, Magnolia Milk nourishes Singaporeans with the classic Fresh Milk in Plain and Chocolate flavours, and its selection of Lo-Fat High-Cal milk.
Additionally, the Magnolia Plus range also offers the hearty goodness of Oats with Omega-3 or Beta-Glucans and is certified as Healthier Choice by the Health Promotion Board.
Magnolia's Yogurt Smoothies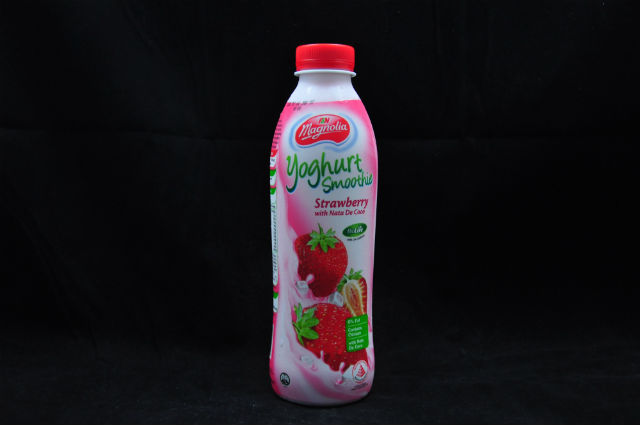 Magnolia also has a range of yoghurt smoothies that are made of a combination of non-fat yoghurt and real fruit juice as well as containing BioLive cultures to maintain a healthy digestive system.
The smoothies also come in flavours such as mango, strawberry and Yuzu, in order to cater to different taste buds and preferences.
Redemption of the collectibles are from 1 January onwards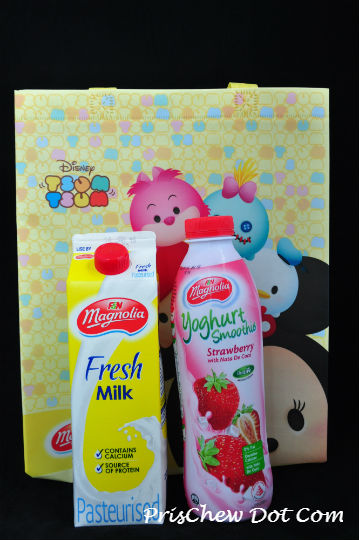 The redemption of the DISNEY TSUM TSUM collectibles are available from 1 January 2018 at major supermarkets, hypermarkets and convenience stores while stocks last.

Share this page with your friends!