*This article contains spoilers for The Amazing Race Asia Season 5 Episode 1*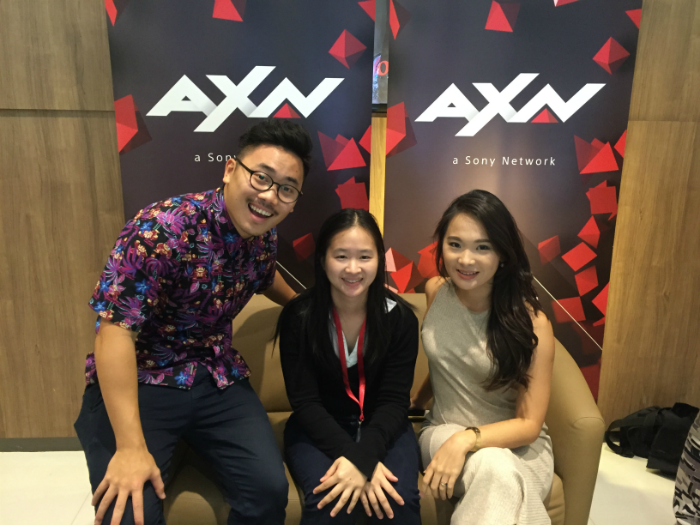 Umehara Rei and her brother Umehara Keiji (Rei & Keiji) may have bowed out from The Amazing Race Asia (TARA) Season 5 in the first episode – but they are at least thankful that they were not the first team to have been eliminated.
Said Keiji, 33, a professional YouTuber, "I apologise to all Singaporeans. We did our best but there were things that were not under our control, such as the Jakarta traffic, which was really bad."
He added, "But no doubt it had been definitely a blessing that we got on the race in the first place."
They are thankful they were not the first team to be eliminated 
Continued his sister Rei, 29, an entrepreneur, "But we did wish that we could have run the race a bit longer. It's so hard to get into the race; that is why it is an even bigger regret that we got out so fast. Thankfully though, we were not the ones who got out in the first five minutes; we thank God for that and we feel Lisa & Nicole's pain in that."
In a shocking twist to TARA Season 5, which had premiered tonight, Vietnamese team Lisa & Nicole had been eliminated in the show's very first challenge just after the start line – after having failed to search for a compass that had read 210 degrees South West.
Said Keiji, "When Allan (Wu) had initially announced that elimination twist, we all looked at him and we were all like, you're kidding, right?"
Being selected for TARA brought them closer together
Nevertheless, the two siblings admitted that being selected for TARA had indeed brought them closer together. Said Rei, "Prior to the race, we had many rounds of auditions and we had to do a lot of things together. Then when we got selected we had to prepare for the race, and even after elimination we had to stay around together – until the entire series had concluded filming."
She continued "So we got to see how we worked together and were able to understand each other much better, so everything came out well. We became a lot closer after the race."
Worked well as a team
As well, she had also felt that they had worked together quite well as a team throughout their journey. Said Rei, "We made decisions together and we did not fight on decisions that we were unhappy with. We did well on that part."
Added Keiji, "We were quick in whatever decision we made and even if it was the wrong decision, we were still agreeable on it."
He quipped, "It was like two stupid people choosing the wrong thing, but since both of us were stupid, at least we could not be angry with each other!"
Emotions can really go up and down on the show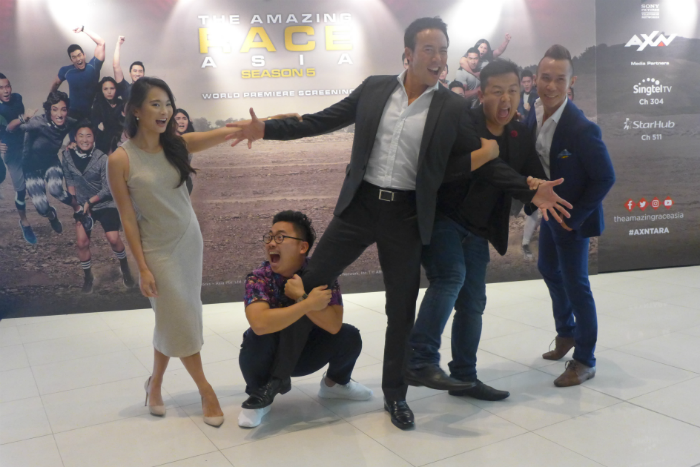 The siblings also pointed out that being on the show is very different to simply watching it as a member of the audience.
Said Keiji, "The emotions can really go up and down when you are competing on the show. The audience may be watching it and they think, ah this is so easy! For example  the bicycle fixing challenge looked simple but it wasn't. When you are put on the spot, the pressure is really on. I made a few mistakes and my sister had to take over; I am sure my friends will laugh at me for that."
He added, "But I am happy that my sister did not scold me. But we feel the audience will never understand the emotions that we are going through, of course when you are doing the task with no pressure, it is simple – everyone knows how to tie ropes but we were the last team there and we were thinking, crap are we doing it right?"
Rei also added that there was the pressure of the other detour. She said "There was the other detour too; maybe the teams who chose that had already finished."
Added Keiji, "The whole time in my head, I was thinking, should we have chosen the other detour? We had wanted to change it a few times; that causes stress too, that the viewers would never understand."
Rei also pointed out that it is also the unexpectedness of everything in the race, that can really throw contestants off guard as well. She said, "They always throw you unexpected things and you can never foresee what you will be doing; it is so scary."
Changed their perception of reality TV 
As such, being on the show has changed their perception of reality TV programmes.
Said Keiji, "Oh my gawd, when I used to watch reality programmes, I was thinking in my head, is it really reality? But I realise now that it is 100 per cent candid! But like in every TV show there are moments where it is scripted – for example when we get the clue we have to read it together."
He continued, "There is this one moment where we Singaporeans take the clue and we want to zhao but the producers are like, eh come back and read the clue. There you go; those are scripted but they are necessary; however in a race we would just want to take and go. My expectation of reality TV was changed completely because in my head now, I watch the show and I can roughly know now what is scripted and what is real, but I think it's good."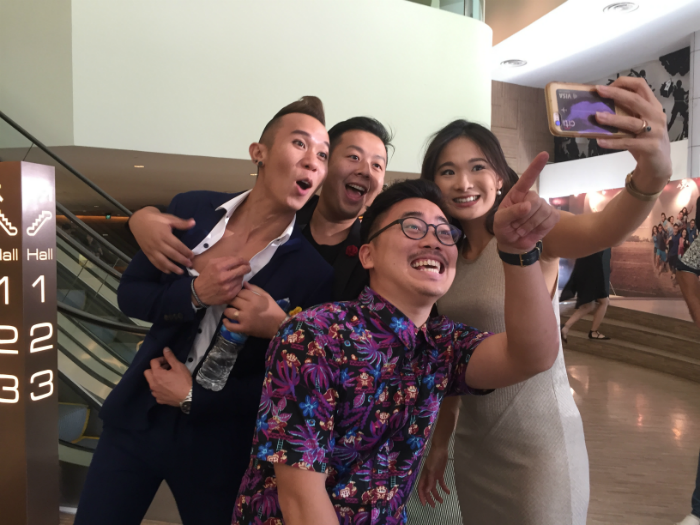 Fond memories of their TARA experience 
Nevertheless they have fond memories of their experience at TARA.
Said Keiji, "This would definitely be one of my fondest memories but it is also one of my saddest. In all though, we enjoyed the experience. Oh and I thought I was quite good and funny on camera too!"
Stay calm and read the clues properly 
So what tips do they have for those who make it to future seasons of TARA?
Said Keiji, "Be calm and do not make any mistakes. We made a few mistakes ourselves; stay calm and read the clues properly. Singaporeans are too kan chiong. To the next Singaporean team – do not be kan chiong! Really, as long as you do that, you are good to go; that is the best tip that we can give."
Rei added, "Oh, and pray a lot. Luck plays a huge factor in a race like this. If you get a good taxi driver, you will go far, and vice versa. Certain things of course, you cannot control, but those that you can, relax and enjoy the journey."

The Amazing Race Asia airs on Thursdays at 9:00pm (SINGAPORE) first and exclusively on AXN. 
Channel 511 (StarHub TV)
Channel 304 (Singtel TV)
Other blog posts
Share this page with your friends!