An eco-friendly, flexible and expandable power solution designed to keep your busy lifestyles uninterrupted, the Q-Swap Mobile PowerBank comes with two swappable Q-Cell and a Q-Booster, so that your device will never run out of power.
As well, the Q-Swap Mobile PowerBank is advertised to be simple and slick, comprising of just the essentials you need, together with a minimalist and lightweight design that fits easily into your pockets. It is also made with high-level Panasonic batteries and multiple active-protection circuits. As well, it is anti-drop with an extremely long life-span.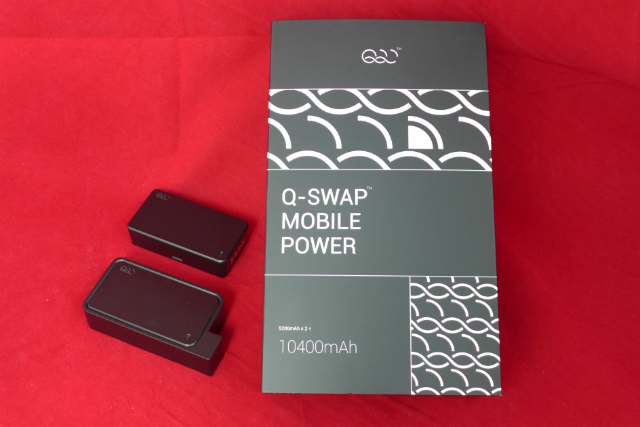 After running my very first marathon back in 2013 and having my phone, which had been playing music non-stop, die on me after about 30km of continuous running, I realised then that I would need to carry a small and portable PowerBank with me when running for such long distances in the future. So then, when I was given the opportunity to review the Q-Swap, I did not hesitate.
My first impressions
When the Q-Swap package had first arrived, I must admit that I was a little bit surprised by how big the brown box was. But upon unwrapping it, I discovered that this was because the package had come with a Swap Case and two 5200mAh batteries, arranged parallel to each other. On looking at it, I had thought that this was neat and classy.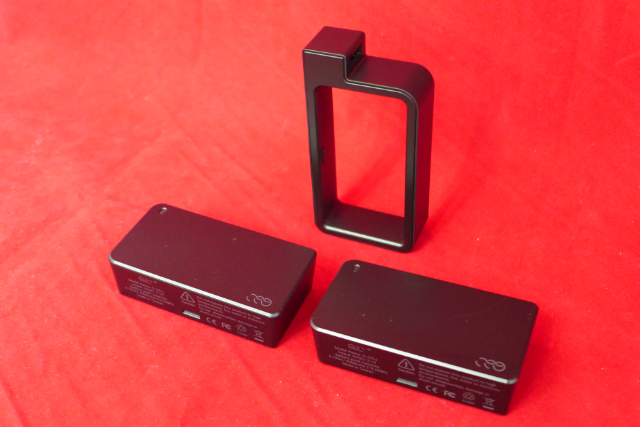 The Q-Swap PowerBank works as the name suggests: the batteries are designed to be swapped in and out of the main socket in the Swap Case to charge your phone. At the same time, each battery also includes a one-touch power display that shows how much battery power is still left on the PowerBank; this is quite innovative because it means you will know when to get ready to swap the batteries over.
Charging the Q-Swap to use, is quite seamless
Charging up the batteries for the Q-Swap PowerBank Mobile is quite seamless: Simply plug the batteries in the charger. According to the manufacturers, QQC Corp., it takes about 2.5 hours to charge the PowerBank fully. Some fumbling may be required to connect the charging cable to the tiny hole in the battery, though, but this isn't too much trouble.
Easy to place the batteries into the Swap Case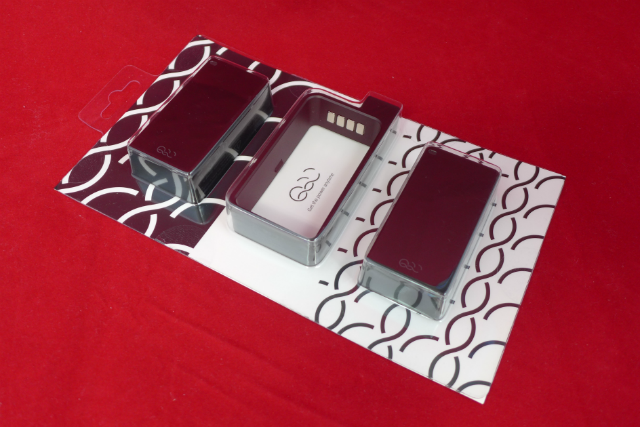 It is also easy to put the Q-Swap batteries into the Swap Case, and they remain pretty securely inside there, until you want to physically take them out. Based on what I have experienced so far, it is not possible for the Q-Swap batteries to drop out of the Swap Case, which is a good thing.
What I really loved about the Q-Swap is the lightness and portability. With a weight of just 145 grams, it is very small and easy to carry around inside my pocket or running belt, without weighing me down. Size-wise, the Q-Swap case together with a battery inside, can quite comfortably fit into the palm of my hand, for a simple perspective on how big it is.
Using the Q-Swap PowerBank
Using the PowerBank is pretty easy too. The USB port for the phone charger is connected to the main socket in the Swap Case. Due to the position of the USB port, it is quite easy to handle the Q-Swap without having to twist the wires in awkward positions.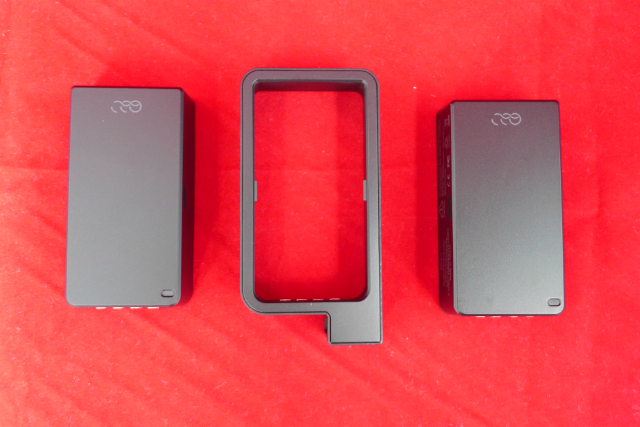 And in terms of charging wise, I noticed that the Q-Swap charged very quickly at first, with my iPhone 7PLUS battery power rising from 10 per cent to about 31 per cent within roughly the first half an hour after being plugged in. But then after that, it started to slow down. At about 45 per cent charged, my battery stopped charging temporarily. So I had to unplug the Q-Swap and my phone, in order to get it charging back up again. This had happened again at about 76 per cent charge. I had thought this was a minor inconvenience.
With the two 5200mAh batteries available, though, it is definitely more than possible to charge up an iPhone 7PLUS, at least about two to three times, before the Q-Swap itself needs to be charged. This is pretty convenient, for those who are on the go for long hours at a time.
Summary of Key Features
In summary, the key features of the Q-Swap Mobile PowerBank are as follows.
Fast and quick access to power

Two 5200mAh batteries, which provides double the power capacity

Light Weight and Compact

Easily swap between two PowerBanks

USB Cable protection

Safe and Secure design

Where to get the PowerBank
The Q-Swap Mobile PowerBank can be bought from Amazon at USD $119. It will be made available in Singapore soon.
Share this page with your friends!