This New Year's Eve, you can celebrate like there's no tomorrow, at the largest countdown party in Singapore – and see in the new year 2015 with a massive bang.
Siloso Beach Party: Singapore's Largest Countdown Party
At the Siloso Beach Party, which is billed as Singapore biggest year-end celebration, you will be greeted with a dazzling array of fireworks and multi colours.
Plenty of live music and entertainment through the night
Furthermore, there will also be plenty of live music and entertainment – by renowned local and international artistes, throughout the whole night.
The party kicks off at 6pm on 31 December and will last through till 6am on the morning of 1 January. So partygoers will certainly be able to have a whale of a time.
Rain Or Shine Event
This is a rain or shine event and only those aged above 18 are eligible for the event.
Ticket prices do not include Sentosa island admission charges and transportation costs.
Ticket Prices
Tickets are available for purchase now, and the ticket prices are as follows.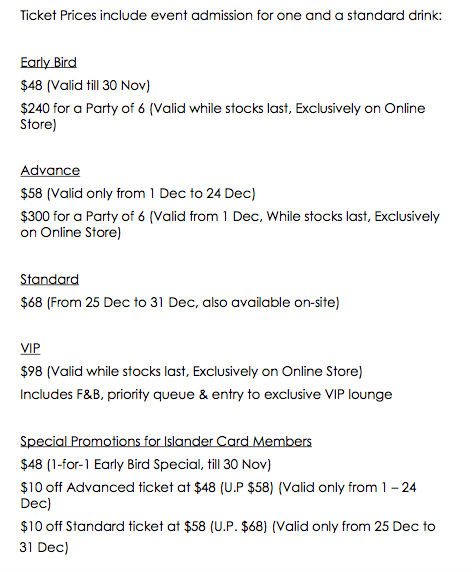 Where to purchase the tickets?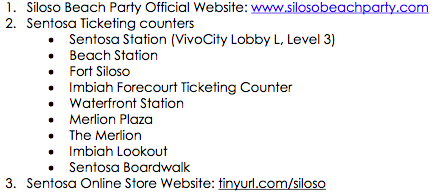 Share this page with your friends!