Cruises. Dinners. Drinking events. Trekking. Karaoke. Movies. These are all organized by singles' event groups like meetup.com, and now, more young people are joining in, to find their Special One.
I spoke to IT engineer Justin Lee, 25, who attends such events regularly, to find out more about his experiences with these.
Justin, why do you attend singles' events in Singapore?
Somehow, it's more fun and easier talking to people who are in 'social mode', that is, people who are in the mood to make friends.
What activities do they have at these events?
So far I've gone to dinners, drinking events, a cruise and an outing for trekking. There are also other activities like karaoke and movies.
You recently attended a singles' event in Singapore at the Fullerton Hotel. Tell us more about this?
It was organized by a singles' event group for Chinese singles and was a relaxing evening spent at the bar, where the ladies stayed seated but the guys moved around in their own time to meet the ladies.
Is there any difference in singles' events in Singapore organized by the SDN (Social Development Network) and others such as meetup.com?
At most SDN events, there would be seat rotations (done according to strict timings) to have equal time for the guys to know the ladies better, while singles' events at for example, meetup.com, is about getting to know people better in a more natural setting because the guys are not strictly timed according to how long they spend with the ladies. The type of activities for the singles' events and SDN are very similar, though. However, SDN activities are more for those who are serious about dating, while you tend to go to other singles' events to make friends.
What is your aim in attending these singles' events in Singapore?
The best outcome would be to find my soul mate. As I'm not lazy, I believe that if I don't start meeting people now, I'm just waiting for things to happen. My friend once told me that 'good things don't drop from the sky'. I think this is totally true. And I believe that even if I'm one of the youngest at these events, I might eventually be rewarded for not being picky. So I may meet my potential soul mate. Along the way, I would have made a few new friends as well.
What are your favourite types of singles' events in Singapore?
My favourite would be dinners because I prefer to go to indoor events, unless I'm exercising!
How often do you attend such singles' events in Singapore?
It's about once every two weeks now.
How do you usually choose what singles' events to attend?
There will be two considerations. Firstly, the activity has to be interesting to me and secondly, attractive people (determined by looking at their profile pictures) would motivate me to attend.
How easy is it to make friends with these singles?
It's very easy, just smile, say "hi", be curious and ask questions to the person you are talking to. Remember to reciprocate their questions too and don't give monosyllabic answers. Also, let your new friends introduce you to their group and you do the same. If you see people who do not reciprocate with friendliness, quickly move on.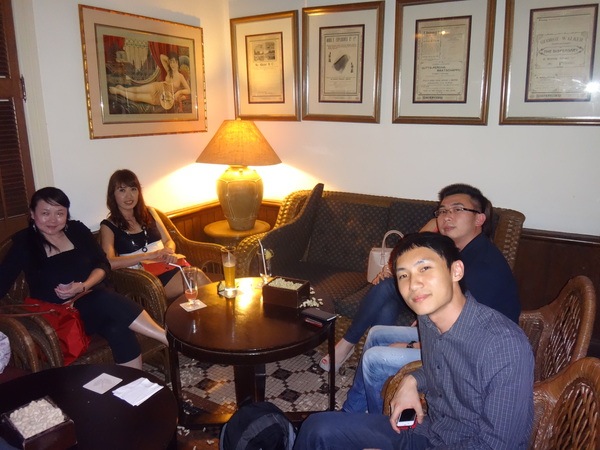 How do you usually follow up with people you meet at such events?
For singles' event, it can be cool to meet up again with a person who interests you, and it can be done in a group or individually. Group activities I've had include k-lunch (karaoke with lunch provided at the kbox karaoke), and a cycling trip at Pulau Ubin with a walking group.
How do you decide which participants to follow up on?
I would see if we have got a common interest – this would be good for friendship! At the events, I would talk to the participants first, to see what types of hobbies and interests they have. If I'm interested, I'll follow up.
Do you think you'll be able to meet your Miss Right at these events?
Yes, my brother-in-law met my sister through SDS (now SDN) events, so these can be quite fruitful for finding that Someone Special.

*All photos reproduced with permission from Justin Lee
INTERESTED IN MY OTHER INTERVIEWS?
Share this page with your friends!