The Great Singapore Sale (GSS) is coming, and this means plenty of promotions and discounts for customers. During GSS, it is a once in a year sale whereby deals and steep discounts are offered on products and services.
Click here for Lazada GSS 2017.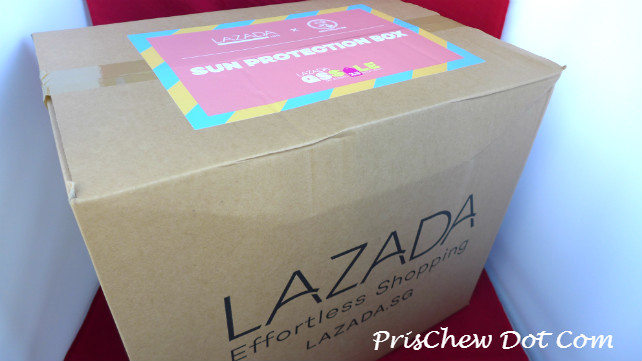 And this year, online company Lazada is also getting into the act of the GSS, by offering customers who purchase through their online portal, discounts up to 90 per cent off, flash sale deals every two hours and giving away vouchers worth up to $100 off.
The Lazada GSS Sale will begin on 6 June and ends on 8 June. So there are just five more days and eight hours left to go, until the Lazada GSS Sale.
Lazada is bringing back their Surprise Boxes
At the same time, Lazada is also bringing back their Surprise Boxes for the GSS. These had been previously offered in March to celebrate Lazada's 3rd birthday and as the name suggests, they are surprise boxes whereby customers will choose the brand that they are buying goods from, but they do not know what the products inside the box would be.
Brands include a wide variety such as Laneige, JBL, Blackmores, Dove, Logitech and Maybelline, to cater to different customers with different tastes and preferences.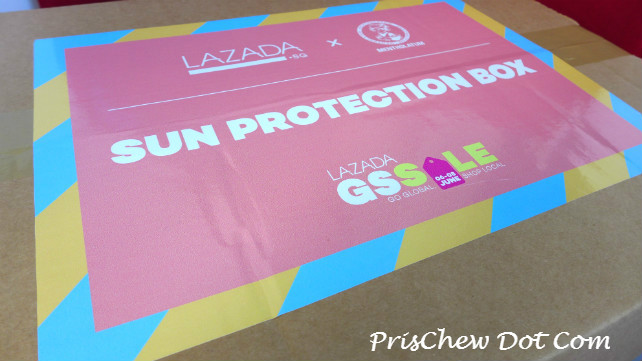 Surprise boxes will set you back by about SGD29 but the cost of the items inside the  box are worth more than  SGD100, so you know that you are getting a huge bargain regardless of the brand that you choose. This is in line with the aim of the GSS, to offer steep discounts and bargains to shopaholics from all walks of life.
Lazada x Mentholatum Sun Protection Box
Lazada sent me a Lazada x Mentholatum Sun Protection Box, which is one of the brands participating in the Lazada GSS promotion.
Dedicated to caring for your health and wellness, Mentholatum Sun's SunPlay is the leading outdoor sunscreen brand in the market and is known for its strongest, safest and highest SPF sun protection products. It ensures protection from the sun, but at the same time, gives a non-greasy and light feel after application.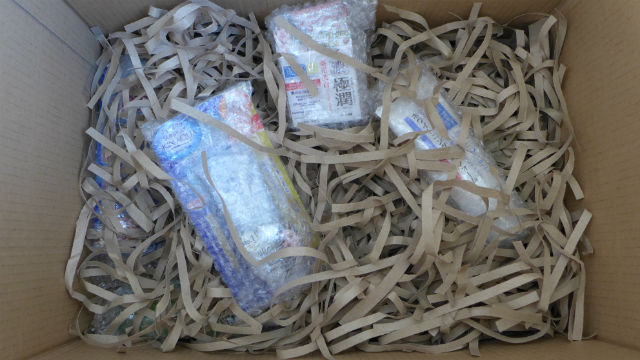 The Lazada x Mentholatum Sun Protection box contains six different items, but to keep the suspense intact so that you don't know everything that you will be receiving, I will only reveal two of the items that were inside my surprise box.
SunPlay Skin Aqua UV Watery Essence SPF50+ PA++++ Daily SunScreen
One of the items is the SunPlay Skin Aqua UV Watery Essence SPF50+ PA++++ Daily SunScreen. In Japan this meets the highest UVA protection index against UVA protection in the mass market. At the same time, the sunscreen has a very light and weightless texture that dries and disperses sweat quickly. It is also absorbed quickly into the skin and does not feel greasy to the touch.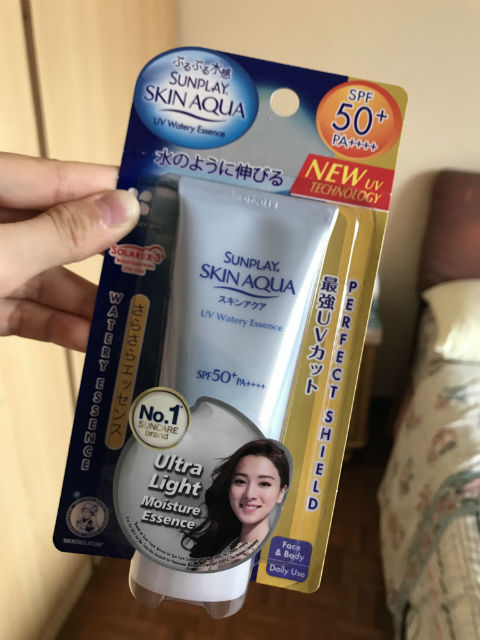 This means that in tropical Singapore, you won't be left feeling awkward with a thick layer of white lotion, when oily sunscreen is applied on your skin. So using this sunscreen would be good for me when I know that I will be running under the hot sun, for example when I am taking part in a full marathon such as the Standard Chartered Singapore Marathon this December. I know that I certainly won't be finished before the sun rises – and so the Mentholatum Sun sunscreen will come in quite handy.
At the same time this also contains Vitamin C to help fight dark spots for visibly fair and radiant skin, and Aloe Vera extract for added skin protection. The formulation of the sunscreen is also gentle and mild, and it has no added colours and mineral oil and has low irritation levels, meaning that it is also not supposed to irritate the skin.
Hada Labo Whitening Perfect Gel Moisturiser
A skin care line developed by Rohto Pharmaceutical Co. Japan and The Mentholatum Co., this whitening gel moisturiser is marketed at using only the purest ingredients that are beneficial to the skin, with no unnecessary additives and manufactured under strict standards.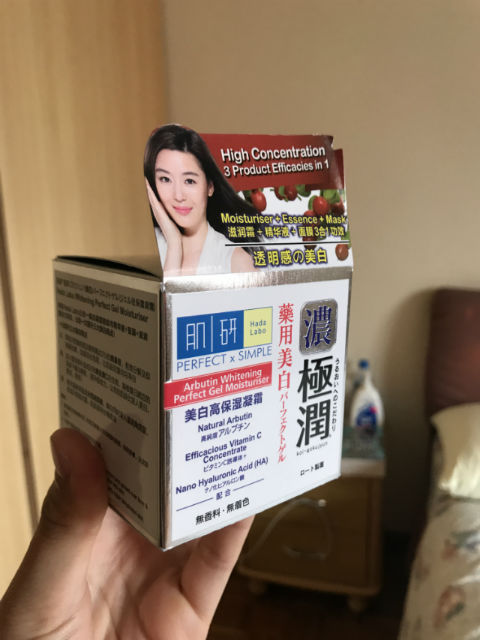 It is a three-in-one moisturiser which is also fast-absorbing and not oily in terms of its texture. So this means that it is suitable for Singapore's warm, humid climate because you won't have moisturiser awkwardly remaining on your skin after application in the mornings.
The three "trinity" ingredients contained in this moisturiser are:
Natural Arbutin:

To help fight and reduce dark spots

Effacious Vitamin C Concentrate:

A proven antioxidant that helps to deliver more even skin tone and reawakens the appearance of dull skin

Hyaluronic Acid and Nano-Hyaluronic Acid:

To instantly hydrate skin and lock in the moisture, keeping skin soft, smooth and bouncy.
The product is also fragrance free, alcohol free, mineral oil free, colorant free and has low irritation levels, meaning that it does not irritate the skin.
How To Buy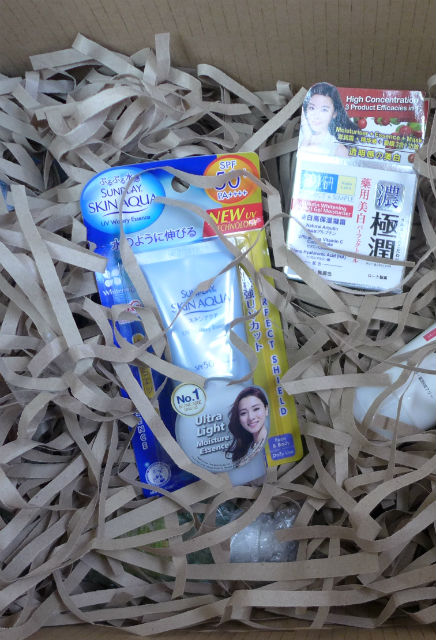 If you are interested to purchase any of the Lazada Surprise Boxes, or else seize your chance to buy some of the other heavily discounted products from the Lazada GSS within the comfort of your own home, click here to find out more.
And don't forget to use the voucher code GSSPRIS18 too, if you want further discounts when you are making your purchase. This voucher code is applicable for new customers – 18% off capped at $8 with no minimum spent. This is valid from 6 June to 8 June.
Also, customers who have purchased the Surprise Box during the GSS Sale are encouraged to do an unboxing video and post it on their social media, with the hashtag #lazadasurprises. Winners will be chosen and prizes are guaranteed to be attractive.
Share this page with your friends!