This Christmas, head on to Mandarin Gallery, Orchard Road, to receive a special treat from Singapore bakery giant, Sunshine.
One of the largest bread manufacturers in Singapore, Sunshine Bakeries continues to be one of the most endearing brands, producing more than 100,000 loaves of fresh bread on a daily basis.
A Photo booth at Mandarin Gallery
The bakery chain is setting up a photo booth for everyone to take GIF photos with their loves ones.
The operating hours of the photo booth are as follows.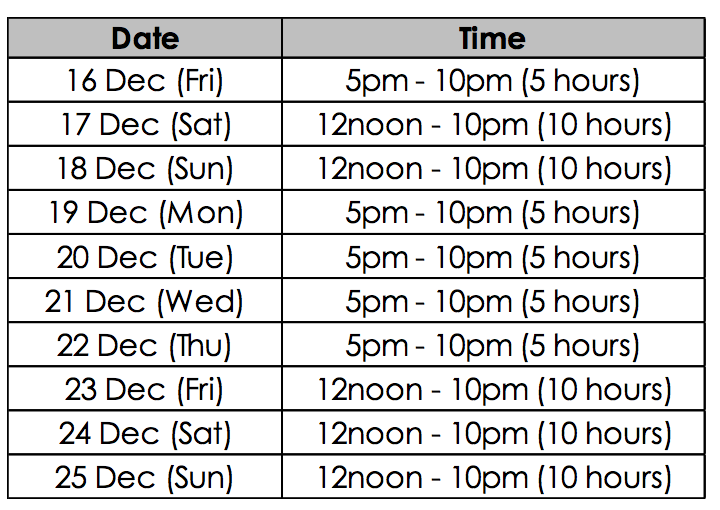 This photo booth allows customers to take not your standard 2D photo, but rather, animated GIF photos which can then be easily shared on Facebook or Instagram. As well you can choose your own Christmas props courtesy of Sunshine, in order to get your creativity flowing.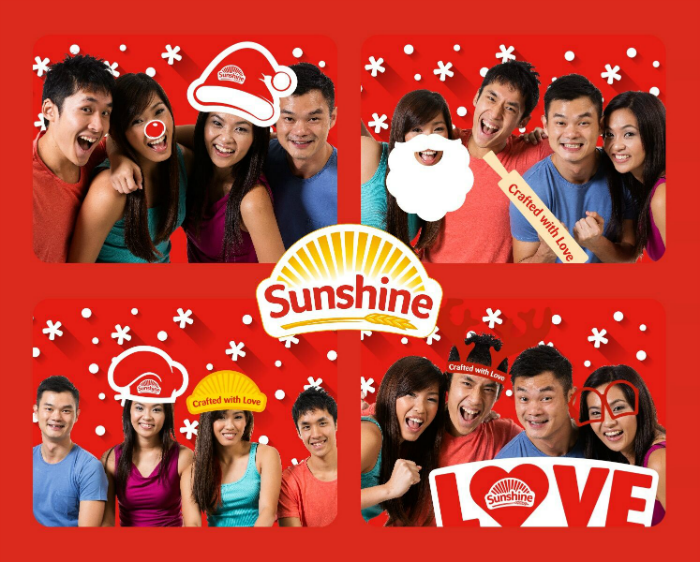 With the importance of social media in today's day and age, GIF photos such as these, will no doubt serve as a good opportunity for friends and family to make the time to get together and mark the happy times with these special photos.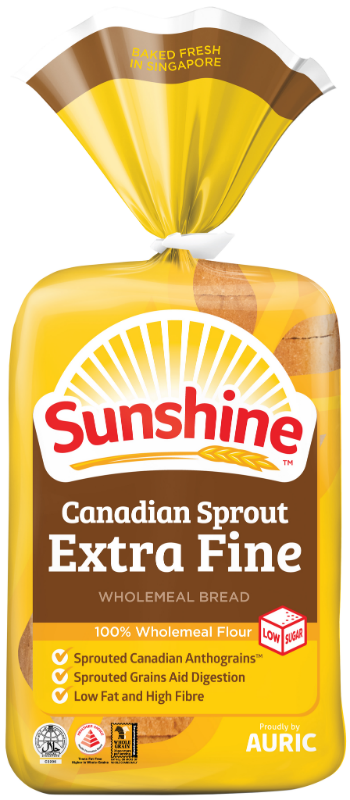 And for families who may have members preparing to live and work overseas but are back for the Christmas holidays, the GIF photos will then also serve as pleasant memories of seeing each other again in the flesh. As life is so short and fragile, and you never know what will happen, such moments definitely deserve to be preserved, before it is too late.
Sunshine is giving away 24,000 loaves of bread
At the same time, Sunshine is also giving away 24,000 loaves of their new Canadian Sprout Extra Fine Whole Meal Bread. Prepared with 100 per cent Whole Meal Flour, as well as being low in fat and sugar, this bread is baked with Canadian AnthoGrains, which gives it a distinctive wholemeal flavour, and at the same time, increases the bread's digestibility and nutrient absorption by the body.
During this Christmas and Chinese New Year period, when many of us would, no doubt, be eating a lot of sinful goodies, why not at least make the effort to be good to your body – by choosing a healthier type of bread for your festive meals?
Sample the bread with SCS cream cheese
You can sample the bread, topped with SCS Cream Cheese, while waiting for your turn to enter the GIF photo booth.

Share this page with your friends!