In an action-packed finale to Asia's Got Talent, scary Indonesian illusionist The Sacred Riana walked away with the grand prize of USD $100,000.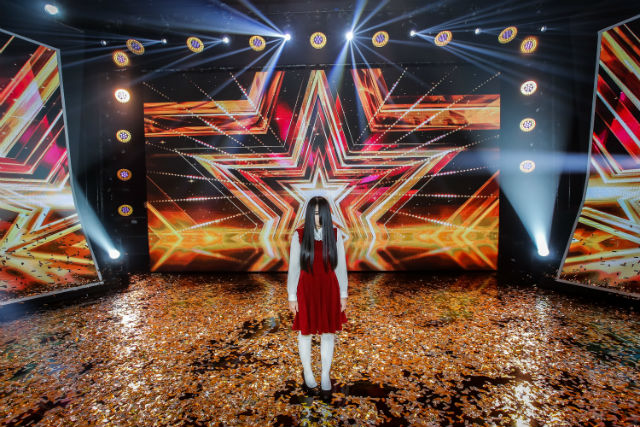 Happy with her win
In a reference to the female spirit Sadako from The Ring movies, Riana – whose full name is Marie Antoinette Riana Graharani – always performs with her long hair falling down her face and covering her right eye, complete with her Japanese school uniform like attire.
Said Riana on her win, "We are all happy."
By 'we', her manager & consultant, Bow Vernon, who is also Indonesian, clarified that she means Riana and Riani. Riani is the doll that Riana always carries around with her when she performs. Her doll is supposed to be a reference to the evil Annabelle doll.
Vernon has been her manager for the past five years.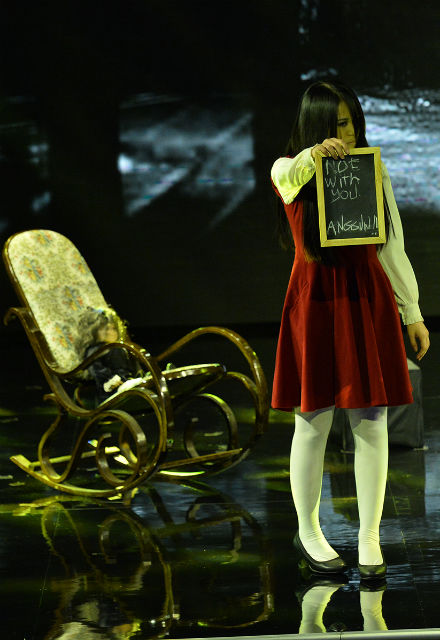 As Vernon was speaking Bahasa Indonesia, Adek Azhar, Riana's satellite producer from Indonesia, had acted as the translator.
Have not decided what to do with the USD $100,000
Riana and her team does not know what they are planning to do with the USD $100,000 prize money. Said Vernon, "We don't know yet and we have not thought about it. All we thought about throughout the show was to give a good performance. We did not expect to win. It was a surprise that Riana won."
He added "All the other competitors and acts were also very good too and it was a close fight."
Her performances
Throughout her performances, all the way from the auditions to the grand finale, Riana is also able to completely stay in character and at the same time, frighten her audiences whilst lending her tricks a touch of humour at the same time.
During the grand finale, Riana summoned zombies, and freaking out the judges in the process when the zombies shuffled towards them. It had reminded me of a scene from hit TV show The Walking Dead.
And in the Results Show, which aired last night, Riana's performance was based around an Ouija board. In ghost stories, this is a spirit board whereby the living and the dead can communicate with each other. She had apparently summoned a spirit using the board and used it to read judge Jay Park's mind on what his biggest fear was.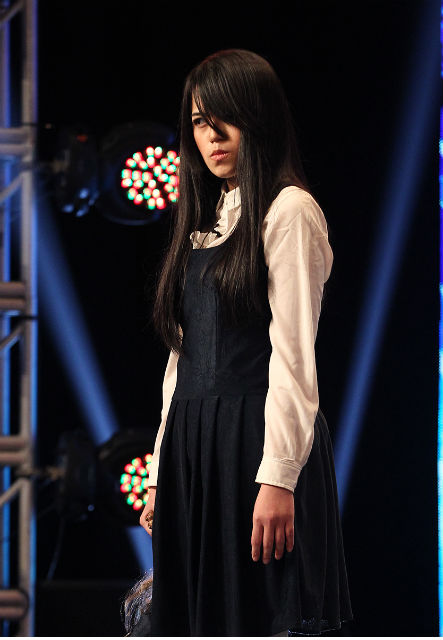 I had thought this act was particularly creepy but entertaining at the same time. But I can't speak for those from the audience who Riana had called up to 'help' her out with the act, though. At some point they must have been pretty scared and were wondering if there were going to be real spirits summoned on stage – it had certainly seemed that way!
When Riana summoned Jay Park to help with her act, I even heard someone sitting near me jokingly remark that if Riana kills Jay Park during her show, all of his fans – who had been screaming out his name during the entire broadcasting, would take their vengeance out on her! I didn't know whether to laugh or not when I heard that!
Performances are conceptualised by Riana and her team
Her performances are generally conceptualised by Riana and her team. Said Vernon, "There is a supporting team to help. We all get together with Riana and have a meeting and we all throw up ideas and put together what to do as a group."
Throughout her acts, Riana never spoke a single word when she is asked questions. According to Riana's manager, what you have seen on Asia's Got Talent is what Riana is like 24/7.
Said Vernon, "The biggest challenge was how to manage Riana to be like this all the time and to make people understand that this is Riana."
She never breaks character no matter what
He added, "She never breaks character. If you ask the other acts, she is like this all day, from morning to night. The difference between her and the other performers is that when the others go off stage, they can relax and everything but she cannot. She is still like this when she is off-stage. She still performs."
In fact, the only time when she did finally say something on the show, was when she was asked about how she felt about being in the final two of Asia's Got Talent, and she said she was "happy." It was only a single word, but getting a response is still better than nothing.
And when she had been announced as the winner, Riana didn't show any joy or reactions.
Even the runners-up, DM-X Comvalenoz, had showed some reaction, when they sportingly clapped in order to congratulate Riana on her win.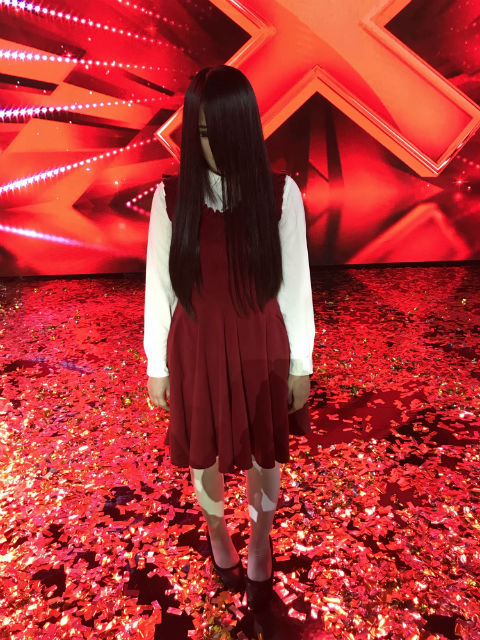 In fact, her manager even added that he is afraid to joke around with Riana. Said Vernon, "I never joke with her. I don't dare to."
Words of thanks
But Riana did have some words of thanks for those who had voted for her though.
She said, "Judges, Asia's Got Talent, Voters, thank you."
Judges also performed 
Besides Riana's win, the Results Show also featured a performance by DM-X Comvalenoz, as well as performances from the three judges, who blew us all away with their sheer talent.
David delighted the audience on piano with his world-famous piece, "Love Theme from St. Elmo's Fire"; Anggun dazzled with her new single "What We Remember" from her latest album '8'; and Jay Park performed the world premiere of his new single "Forget About Tomorrow" with Yultron, backed by eight Korean hip-hop dancers.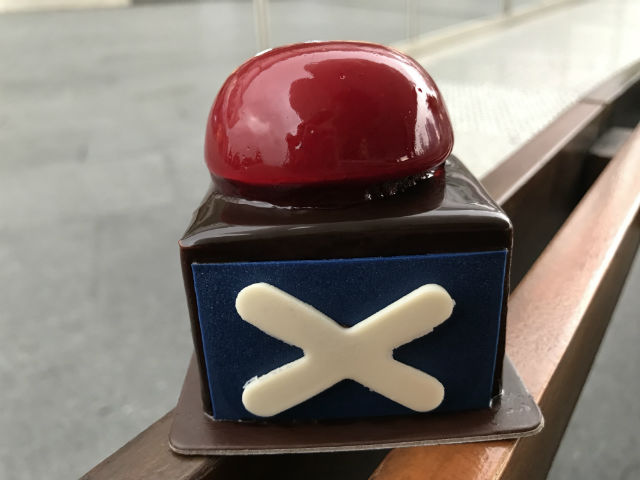 And during the intermissions, David Foster had also entertained the studio audience by requesting for singers to come out and showcase their skills, saying that if anyone was good enough, he could offer them a recording contact on the spot!
Unfortunately though, nobody was given one, even though David did mention that some of the impromptu singers in the crowd had been pretty good.
Quiz questions relating to the show were also randomly directed at the audience too, consisting of easy questions such as naming which acts came from the various countries, the names of the show hosts and the timing that Asia's Got Talent airs on television in the evenings.
An interesting and entertaining afternoon 
As well, being amongst the audience gave me a good insight into how a big TV show of this calibre is produced, what it entails and more about what is required too.
Having studied subjects on TV production during my mass communications course all those years ago, it felt as though everything I had learnt was being reproduced this afternoon, on a larger scale than ever.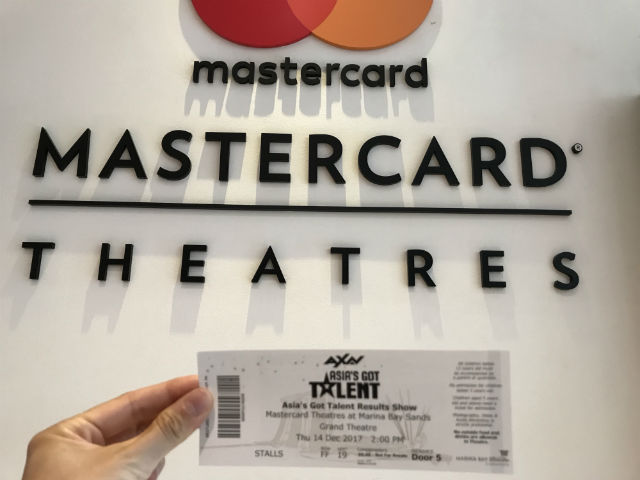 Overall it was definitely an interesting and entertaining afternoon and I thoroughly enjoyed myself as part of the live studio audience.
Thanks again to AXN for the unforgettable experience.
The producers are pleased with the second season of Asia's Got Talent.
Producers are happy
Said Virginia Lim, Senior Vice President and Head of Content, Production and Marketing, Sony Pictures Television Networks, Asia, "I extend my warmest congratulations to The Sacred Riana and to all the other grand finalists who made it so far. Asia's Got Talent is the world's biggest talent show and we hope that the series inspires the next generation of Asia's stars to pursue their dreams."
She added, "The viewer response to Asia's Got Talent Season 2 has been truly overwhelming on both pay-TV and we are thrilled to produce a well-loved series for AXN audiences across the region."

Share this page with your friends!