So you are finally going out with the gal or guy you fancy – and it's tonight. No doubt, you would be feeling nervous and getting butterflies in your tummy. You want to create a good impression, and you aren't sure how you should act and behave in front of your date.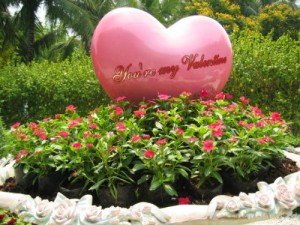 Fret not. Here are some tips for first date that will help you to create a good impression.
Be clear on when and where to meet
You must make sure that you are absolutely clear on when and where to meet. For example, the last thing that you want is to keep your date waiting for you. You don't want to arrive at 7.30pm at restaurant A when your date is waiting for you at 7pm, outside restaurant B.
Such mistakes will create a bad impression and may totally ruin your chances of scoring another date. So you should confirm these details beforehand.
Prepare enough time
Another tip for first date is that it's better to be half an hour early rather than half an hour late. So make sure that you prepare enough time to get to your destination. Unexpected things can always happen, such as traffic jams and other transport delays. Preferably though, you should plan yourself so that you arrive at least five to ten minutes early.
Wear the appropriate clothing
Do try and dress appropriately for the occasion. For example, if it is a dinner date at a more formal restaurant, you might want to wear something more dressy-looking.
But if the date is at a sporting event such as a football match, it might be more advisable to wear something casual, like a t-shirt and a pair of jeans because this type of clothing would be more comfortable The last thing you would want is to be tottering around the football stadium in say, a frilly dress and high heels or a tie and shirt – and stick out like a sore toe.
Choose clothes that you are comfortable wearing
You should select something that you feel completely comfortable in. The last thing that you want is to wear new clothing for the occasion – and finding that the outfit is very uncomfortable.
Also, if you are wearing something that you are feeling at ease with, you will also be more confident – therefore creating a good impression in your date's eyes.
Be polite
Try to be polite when you are with your date so that he or she will have a favourable image of you.
For example, if it is a dinner date, do not rudely shove food into your mouth and eat like a starving hyena even though this is how you would normally eat at home.
Do not keep texting other people
Try to keep your phone firmly inside your pocket or handbag. Do not keep on whipping it out to send text messages to other people. If it is an urgent message, it is okay to tend to it on the spot. But make sure that you do not incessantly send messages. The date will feel as though you are simply not interested in him or her.
Share this page with your friends!