Singapore may be miles away from North London, but according to Arsenal manager Arsene Wenger, it is a great place to be – in terms of both the climate and the overwhelming support that the club has received from the local fans.
Said Wenger, "Obviously the South East Asian conditions are very hot and humid and I think that the boys have done really well so far and I can see us as only getting stronger as the pre-season goes on."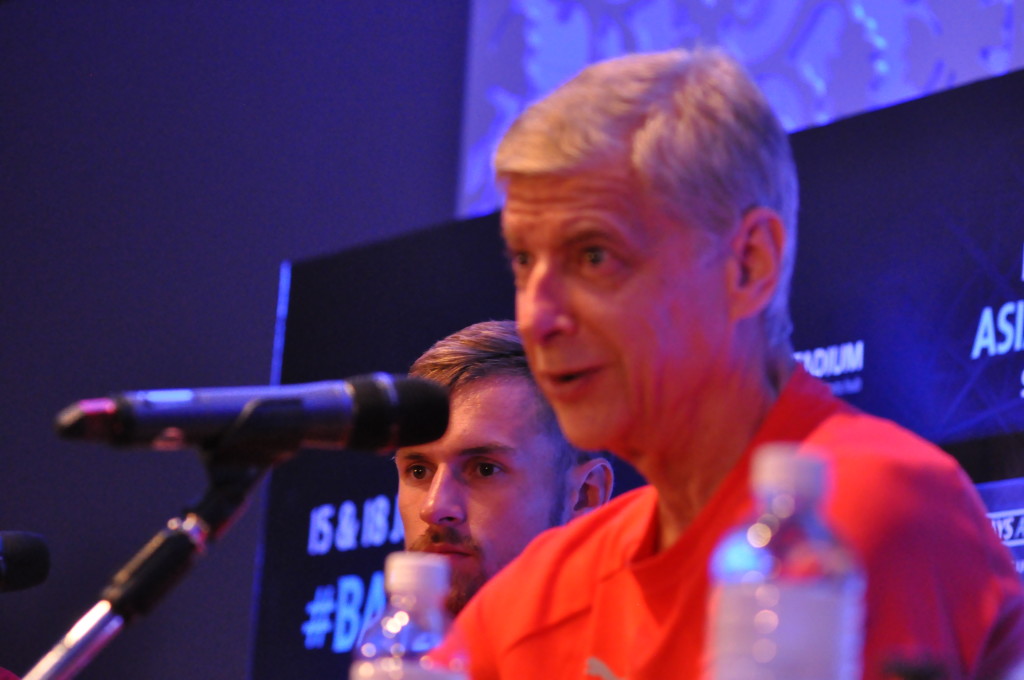 He continued, "Of course we are surprised by how big the club has become and how football is so popular and important all over the word. When we have asked many of our fans when they started supporting Arsenal, we learnt it was during the Invincibles era. How many clubs have supporters who are spread out so globally?"
Added Arsenal midfielder Aaron Ramsey, "The overwhelming support from all of our fans here in Singapore has been a good surprise and now it is all about working hard and looking forward to the games ahead." So this is not just about the upcoming Barclays Asia Trophy (BAT) finale tonight against Everton but also about Arsenal's upcoming Barclays Premier League games – in which the club is hoping to do well and even to win the League.
Good chance to win the Premier League this season
Said Wenger, "The League is our target and we feel that we have the chance in a competitive league such as this. We finished third last year and also successfully retained the FA Cup."
He added, "So I think that we have a good chance to win the League title this coming season. I believe that our crop of players have quality and ambition to do better – and that is definitely what we are going to aim for."
Happy with his current squad
Wenger also added that he is happy with the squad that he currently has – and that he does not need any more new signings.
Explained Wenger, "We cannot guarantee that we are not in the market for new signings. I am happy with the squad that I have now but if I find any exceptionally talented players, then I will consider signing them. It will depend on who is in the market and it is not easy at the moment because a lot of big clubs are now looking to buy players."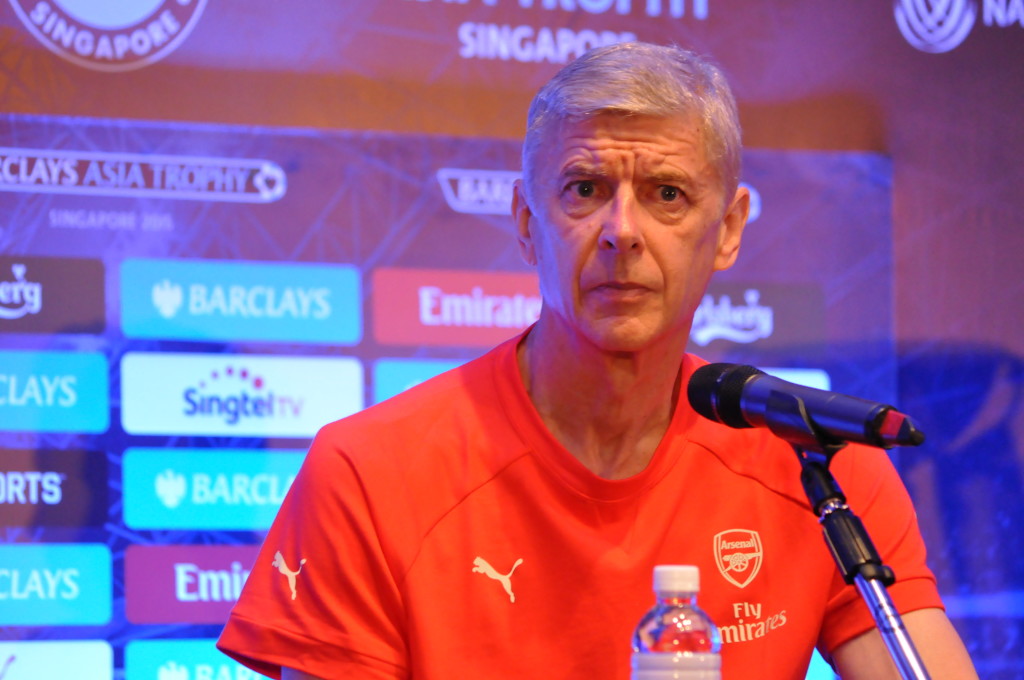 Surprised by Van Persie's move to Turkey
He also admitted that he is rather surprised by former player Robin Van Persie's move to Turkish football club Fenerbahce.
Van Persie had played for Arsenal from 2004 to 2012, before a rather controversial move to fellow English club Manchester United. He stayed with the Red Devils for three seasons.
Said Wenger on the move, "It has come as a big surprise to me that he left for Fenerbahce this summer. But he should go because he is an exceptional football player with great technique. I don't really know why he left, but it is a loss for the Premiership."

Share this page with your friends!