As part of the event's 40th anniversary celebrations, the Gold Coast Marathon is offering AU$40,000 to Australian elite runners who are able to break 2h10min for males and 2h28min for females.
Organised by Events Management Queensland, the Gold Coast Marathon will be held on Saturday 30 June and Sunday 1 July this year.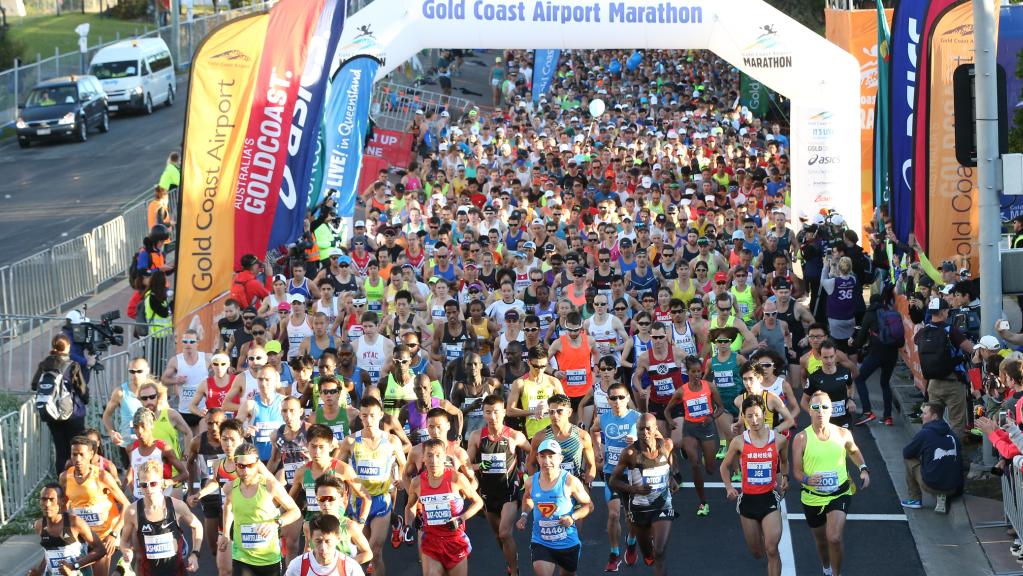 Current course records
The current Australian course records are held by Brad Camp (2h10min11sec) and Virginia Moloney (2h29min14sec).
All Australian runners who are members of registered Athletics Australia Member Associations and hold full Australian citizenship as at 1 July 2018 will qualify for a shot at winning the prize.
Also, if more than one runner succeeds at hitting the benchmark, the prize pool will be split up between the runners. So for example if there are two runners who break 2h10min and 2h28min respectively, then each runner gets AU$20,000.
Door is open to both up and coming marathoners as well as established runners
Cameron Hart, Gold Coast Marathon CEO, sees the prize pool as a once in a lifetime inventive for Australian runners to run fast on home soil and etch their names in Gold Coast Marathon history.
So the door is open to both up and coming marathoners who wish to make their mark on the Australian distance running scene, as well as to established running stars to take the prize and set new records.
Said Cameron, "We have had plenty of fantastic performances by Australians since 1979, including Eric Segment and Mary Murison who won the inaugural event, Margaret Reddan's and Pat Carroll's four victories in the 80s and 90s, three times Olympian Lee Troop's win in 2006 and Virginia Moloney's stand out Oceania Championship win last year."
He added, "The AU$40,000 prize pool should lure a number of high profile as well as emerging Australian athletes to the Gold Coast and hopefully produce a record breaking run that will be etched into Australian history."
Benita Willis feels that the prize pool is an excellent opportunity for Australian runners
Event ambassador and elite Australian runner Benita Willis felt that the prize pool is a fantastic incentive to support the running community in Australia and entice local talent to take on the best runners in the world.
Said Benita, "It's a great incentive and opens up a wonderful chance for Australian runners currently filling up their 2018 diaries. Even some of those competing at the 2018 Gold Coast Commonwealth Games in April will be looking to back up and give it a crack. We may even find the next big name in Australian marathon running."
She added, "I have never officially retired and have often talked about running 42.195km on the Gold Coast, so you never know!"
Great chance to grow the profile of distance running in Australia 
Besides attracting the best running talent in Australia, the AU$40,000 prize is also an exciting innovation to grow the profile of distance running in the country – according to Darren Gocher, CEO of Athletics Australia.
He said, "While the Gold Coast Marathon's status as a truly international marathon remains, it continues to be an eager advocate of Australian marathon running and this initiative is just another example of this support."
He continued, "I am looking forward to seeing the impact this incentive has on the event and in turn, Australia's running community."
To register for the Gold Coast Marathon or to find out more information, head to http://goldcoastmarathon.com.au. 

Share this page with your friends!