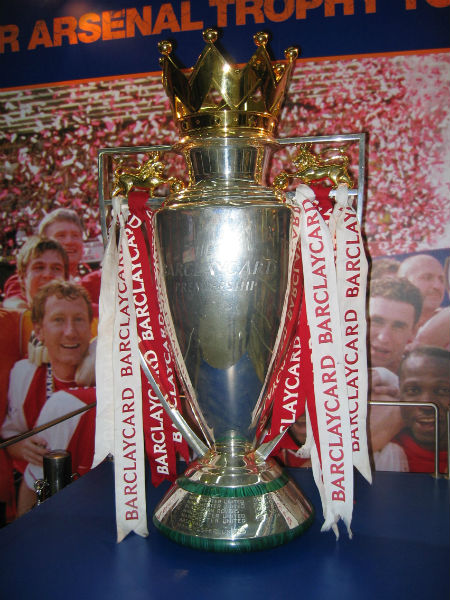 The football season is coming up again soon, with the Barclays Premier League opening games starting in another couple of weeks' time.
With so many changes taking place over the summer, this season is definitely shaping up to be an exciting one. Will Manchester United re-claim their crown under their new manager or will Mourinho mark his return at Chelsea with another Premier League title?
Here are my predictions for the teams that had finished in the top five of last year's Barclays Premier League season, and their prospects for the season ahead.
Manchester United
They were the winners of the Barclays Premier League last season. But a lot has happened to the club since they clinched the title. The most important of these changes was that their manager of 26 years, Sir Alex Ferguson, has finally retired and fellow Scot David Moyes has now taken over the helm.
Can Moyes lead the team to victory? I do not think so. For a start, Manchester United has not been spending much money on players since the transfer window opened. With neighbours Manchester City and Chelsea spending big and throwing big bucks around in the transfer market, Manchester United may fumble and lose their crown.
Moyes' real challenge this season is whether he is able to get points from the other big clubs – namely Manchester City, Chelsea, Arsenal and Liverpool. If he does, he stands a good shot of the title. If he fails, the media will definitely slaughter him.
How will Man United fare against Liverpool? Find out here.
Predicted Position for 2013/2014: Third
Manchester City
This Manchester club is certainly spending big in the transfer market, to the extent that we do not know who will feature in their opening match. Jesus Navas and Fernandinho are just two of the many names that are possibly going to come into the club this summer.
With so many superstars joining the club, this could either be a good or a bad thing. The players must be able to gel and work together as a team, rather than trying to outdo each other. But if Manchester City can pull it off, it bodes well for them in the coming season.
Predicted Position for 2013/2014: Second
Chelsea
Branding himself as The Happy One this time round, Mourinho has marked his return to Chelsea. As well, Chelsea has a strong squad that has won the Champions League and Europa League titles respectively, during the past couple of seasons.
Mourinho is also a good manager with a promising track record. His previous stint at Chelsea was a happy one too, so it is no wonder that he has agreed to return to the West London club.
This time round though, Mourinho is no longer an unknown figure and the other Premier League clubs will be familiar with him and his strategies to some extent. So this is one factor that may just work against him and hinder his ability to clinch another domestic English title, if Mourinho does not constantly adapt and change his game strategies.
Predicted Position for 2013/2014: First
Arsenal
Things are looking good for Arsenal and manager Arsene Wenger has been promised a massive kitty to purchase new players during the summer.
But on the other hand, has this budget actually translated into sales? From the looks of things, no big-name players appear to have been bought. This is one thing that Arsenal need, if they want to compete with the two Manchester clubs and Chelsea. Sure, there are many promising players that Arsenal have been linked to, but that does not mean anything. If Arsenal does not get one or two big names in before the transfer window closes at the end of the month, the upcoming season will turn out to be exactly the same as the previous one.
As a Gunners fan, I really wish that I could say Arsenal will win the Premier League title. But if I am going to be realistic, I don't think that they have a chance, as long as they do not make some big-name purchases this summer.
Predicted Position for 2013/2014: Fourth
Tottenham Hotspur
I think that Spurs outdid themselves last season by finishing fifth. The position is going to be very hard for them to beat and I think that they won't be able to do it again this year.
Moreover, with Spurs' star striker Gareth Bale a possible transfer target for Real Madrid, Spurs could be heavily weakened during the new season and they won't be able to get near the same number of goals that they got last season.
Spurs are aiming for a Champions League spot, but I think they have not reached that calibre yet, especially with their major rivals from Manchester and London growing stronger. So for the time being, they must be happy with playing Europa League football instead.
How will Spurs fare against the Gunners? Find out how here.
Predicted Position for 2013/2014: Sixth
More Football Posts!
Share this page with your friends!