Last Sunday, the eighth edition of the annual Bare Your Sole walkathon took place with more than 5,000 participants taking part in the 2.5 kilometre walk at OCBC Square, Singapore Sports Hub.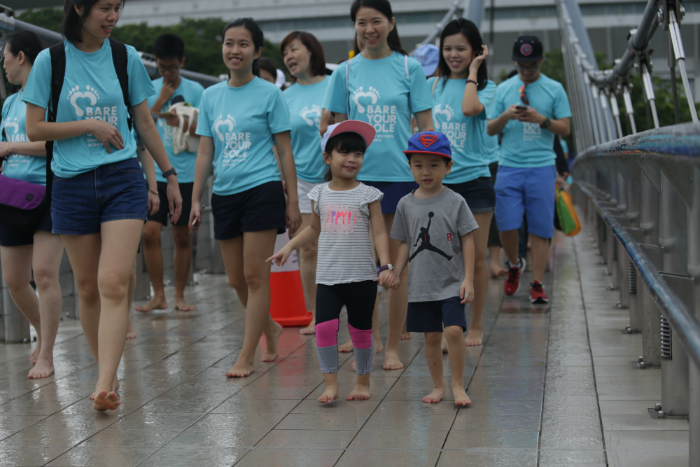 PLENTY OF ACTIVITIES FOR WALKERS
Post-walk, the walkathon included activities for families to relax, including performances by the Toa Payoh Senior Activity Centre and local singer-songwriter duo, Ciao Turtle, to arts and craft activities for the children.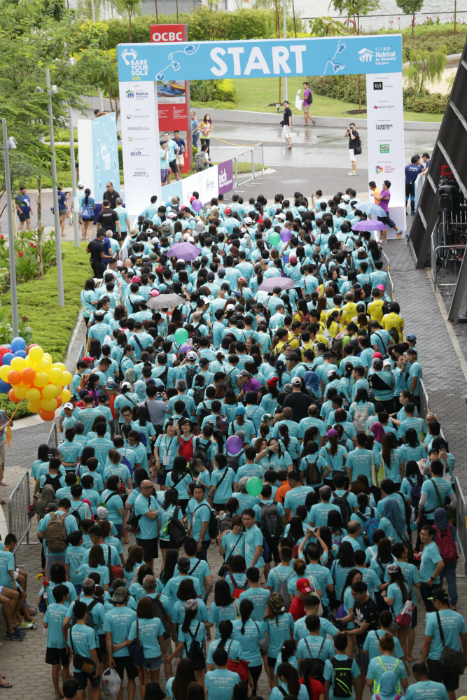 A special highlight was also the mock-up of a one-room HDB flat for participants to experience the living conditions of a typical underprivileged elderly person in Singapore.
The event was graced by Mr Philip Ng, CEO of Far East Organisation and Senior Advisor to Habitat for Humanity Singapore, as well as Mr S. Dhanabalan, Chairman of Temasek Trust and Patron of Habitat for Humanity Singapore – the guests of honour.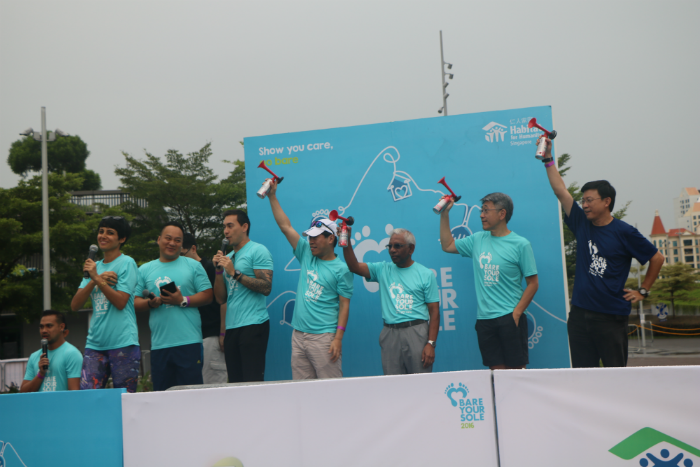 FUNDS WILL GO TO HABITAT FOR HUMANITY'S PROJECT HOMEWORKS
The funds raised from the event, totalling $250,000, will go to the event's charity partners, Project HomeWorks by Habitat for Humanity Singapore – to help the less privileged and drive awareness for those who are living in poverty in Singapore and around the world, where being barefoot is a daily occurrence for them.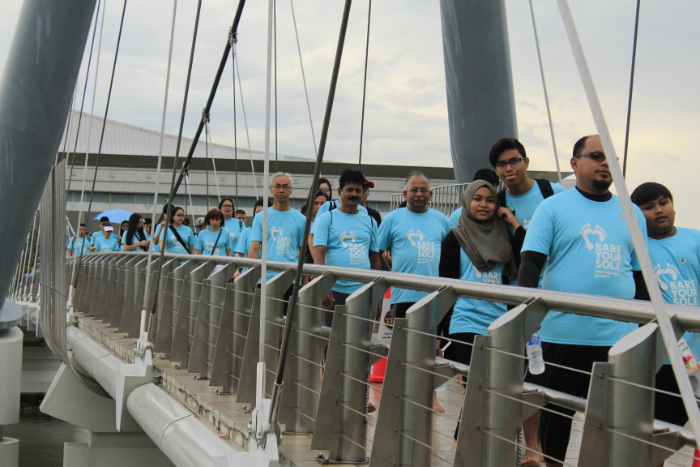 The local home-cleaning programme of Habitat for Humanity, Project HomeWorks – is an initiative to improve the living conditions of Singapore's elderly, disabled and low income families and individuals. By mobilising volunteers to take part in these intense home-cleaning processes to improve the quality of life of the beneficiaries, Project HomeWorks, now into its 10th anniversary, has helped clean more than 1,800 homes to date.
The Singapore government estimates about 42,000 vulnerable elderly Singaporeans currently living in the country with this figure set to double to 83,000 by 2030.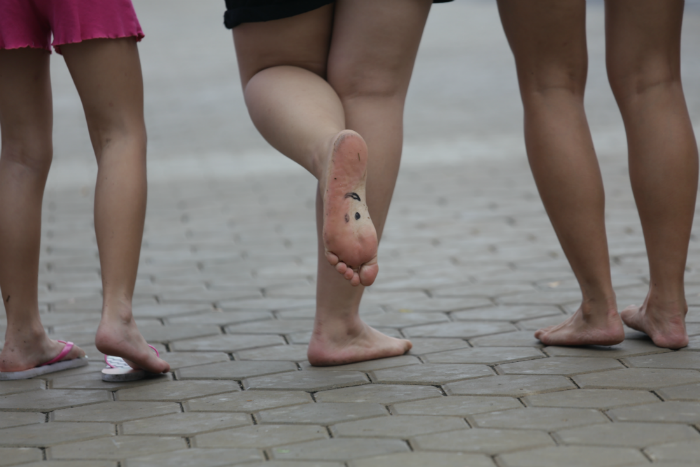 ORGANISERS ARE PLEASED WITH THE EVENT
The organisers are pleased with how the event went. Said Mr Yong Teck Meng, National Director of Habitat for Humanity Singapore "In the past decade, we have seen several people come forward to donate selflessly to support our cause. As we celebrate the tenth anniversary of Project HomeWorks and Bare Your Sole's eighth anniversary, we wish to express our gratitude to all our supporters for making this day possible."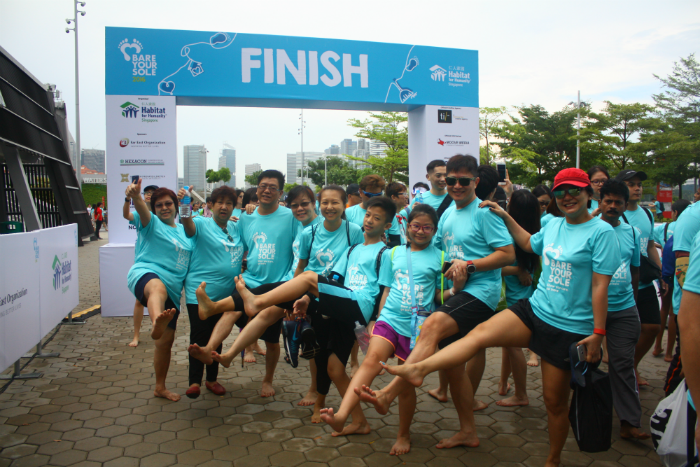 He added "We look forward to your continued efforts to touching the lives of people in need and building a stronger community by providing each and every one with a decent place to live."

All photos are courtesy of BARE YOUR SOLE 2016.
Share this page with your friends!