Last night, Arsenal beat Everton 3-1 convincingly to win the Barclays Asia Trophy (BAT) 2015. The Gunners' goals had came from Theo Walcott, Santi Cazorla and Mesut Oezil while the Toffees scored one through Ross Barkley.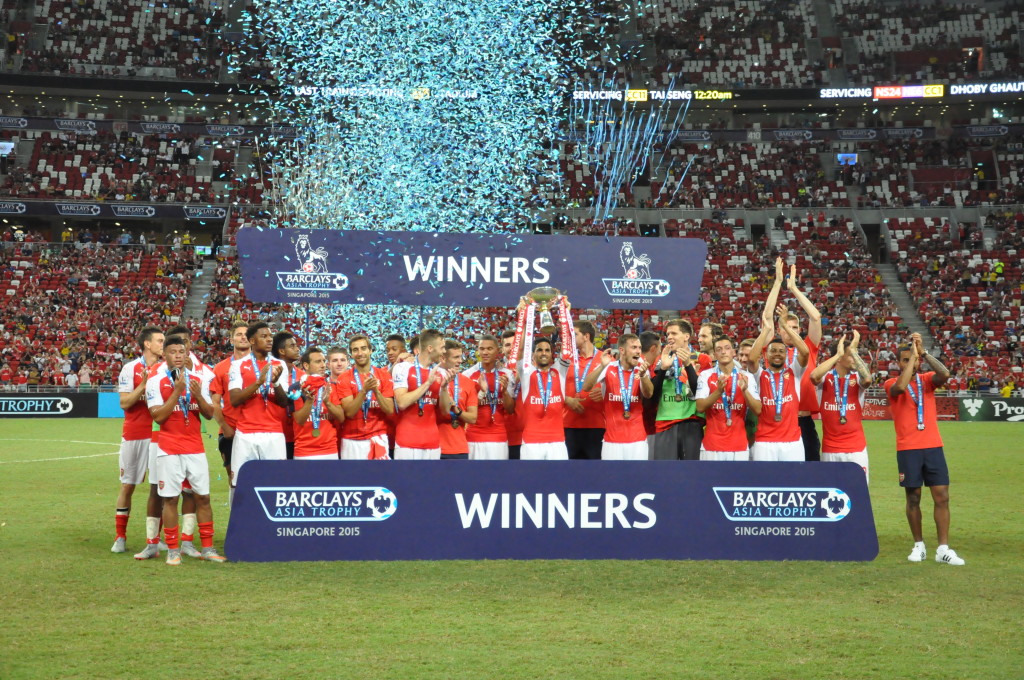 This game also saw the debut of new signing Petr Cech as well as a number of other international superstars, who were making their first pre-season appearance. Overall there were ten changes to the Arsenal side, from their previous match against the Singapore Selection XI.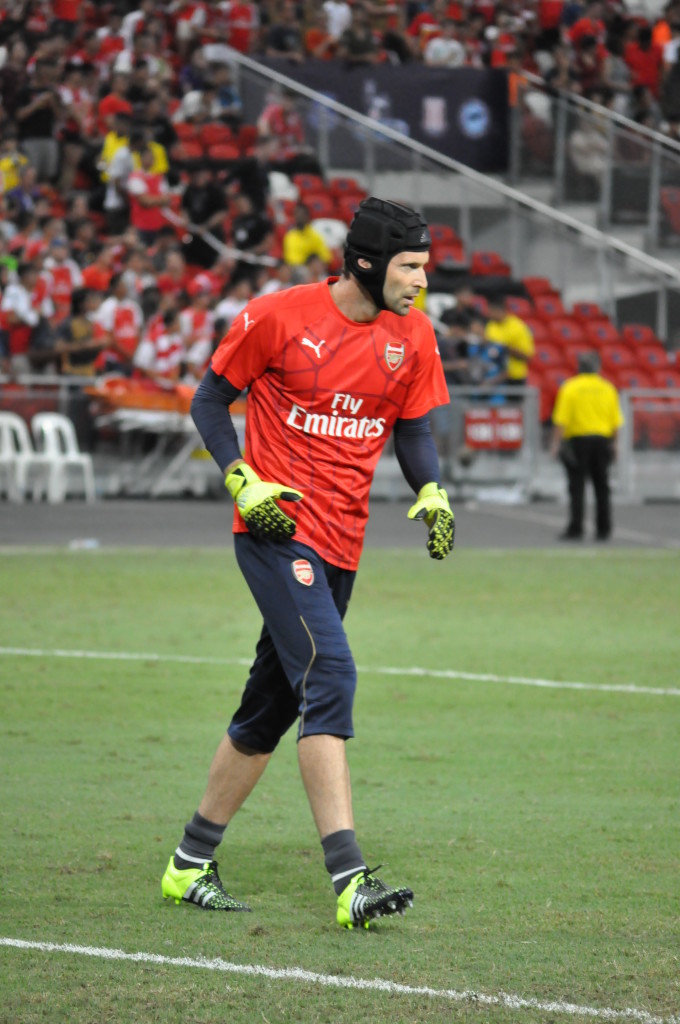 Gunners fans lapped up everything
Gunners fans who had been watching the match live at the National Stadium definitely enjoyed themselves. Said engineer Win Min Hdun, 37, who has been an Arsenal fan since 1998, "I was really excited to see these players. The atmosphere was really wonderful too. I don't know how to explain it but it feels totally different to watching Arsenal games on TV, especially with your heroes – your favourite players and manager, standing right in front of you. It was a great feeling."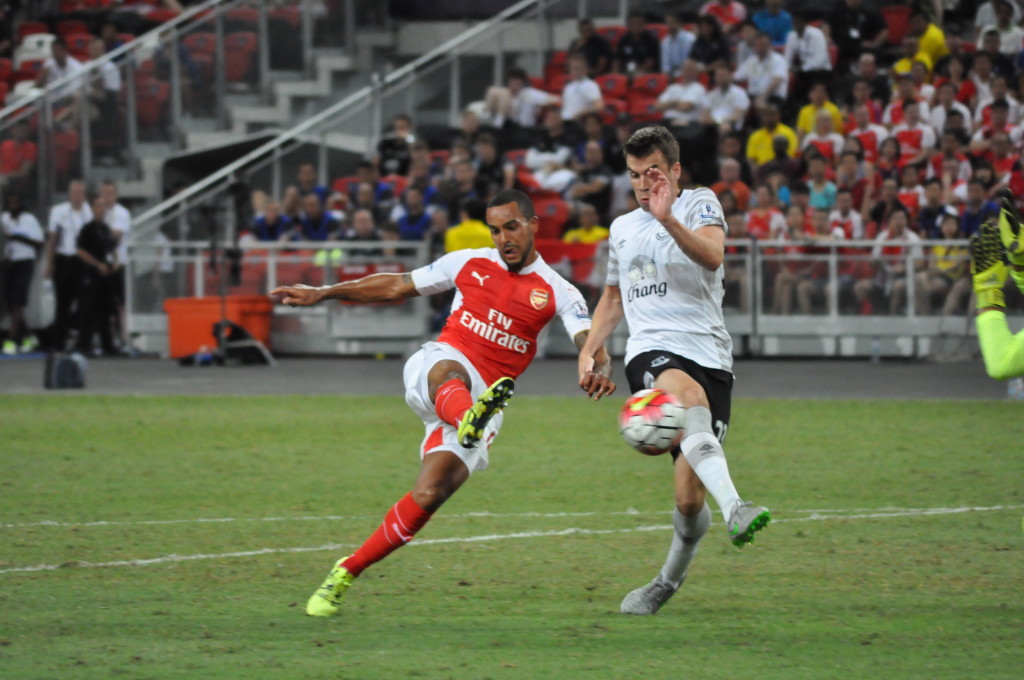 Added bank executive Dennis Moo, 30, "This is my first time watching Arsenal live. It's much more emotional compared to catching them on TV. I loved the experience tonight and I was so excited to see the team live and the crowd was very lively too – it seemed like more than half the stadium consisted of Arsenal fans!"
Wenger was pleased with his team
And Arsenal manager Arsene Wenger was also very pleased by how his team had played. He said, "We focused on getting our game back and we played convincingly and the players shared the same vision on the pitch, which bodes positively for the upcoming season. It is definitely a good start to bring up our confidence and fitness, especially with quality games against good opposition such as Everton."
He also admitted that the Arsenal players were particularly sharp during the match. Said Wenger, "The day before the match, we had a strong session in training and I had found that the players were ready, focused and sharp."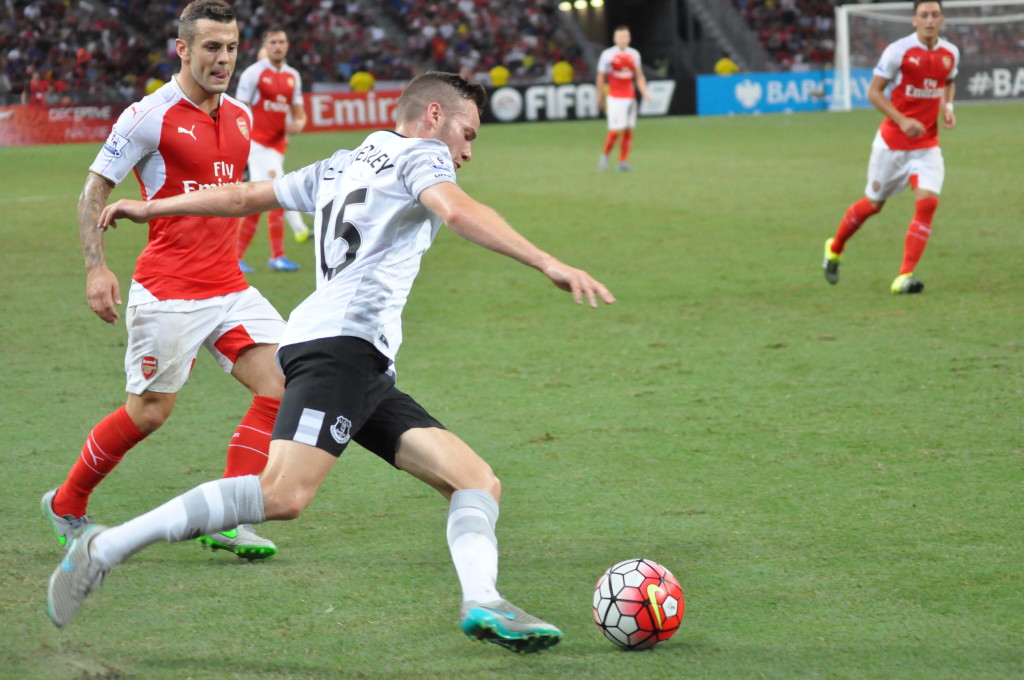 Fortunate to have had no serious injuries
Wenger added that he is fortunate he has not had serious injuries to any players during this trip – and that bodes well for the upcoming season.
He said, "True, it is unusual that we brought 27 players here and we have not had injuries – touch wood. But hope that it will last. After leaving Singapore, we have the Emirates Cup next week so if we can keep everyone fit, that will bode well for the season ahead."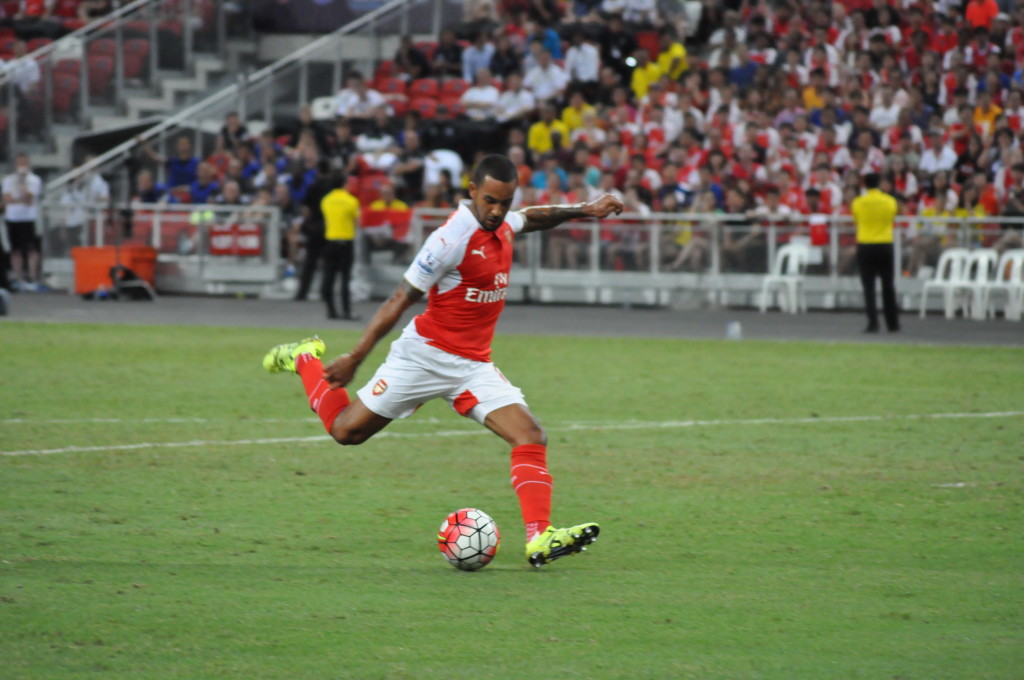 Does not believe in fate
But Wenger clearly does not believe in coincidences. Manchester City had won the BAT in 2011 and they went on to win the Premier League title in the same season. So Wenger was asked whether Arsenal could win the League title too, this coming season.
The Arsenal manager laughed loudly and said, "Well I would like everyone to think so! But I have been long enough in this job to know that winning the league depends on quality of performances, but it is good to win the BAT to get some confidence leading up to the season."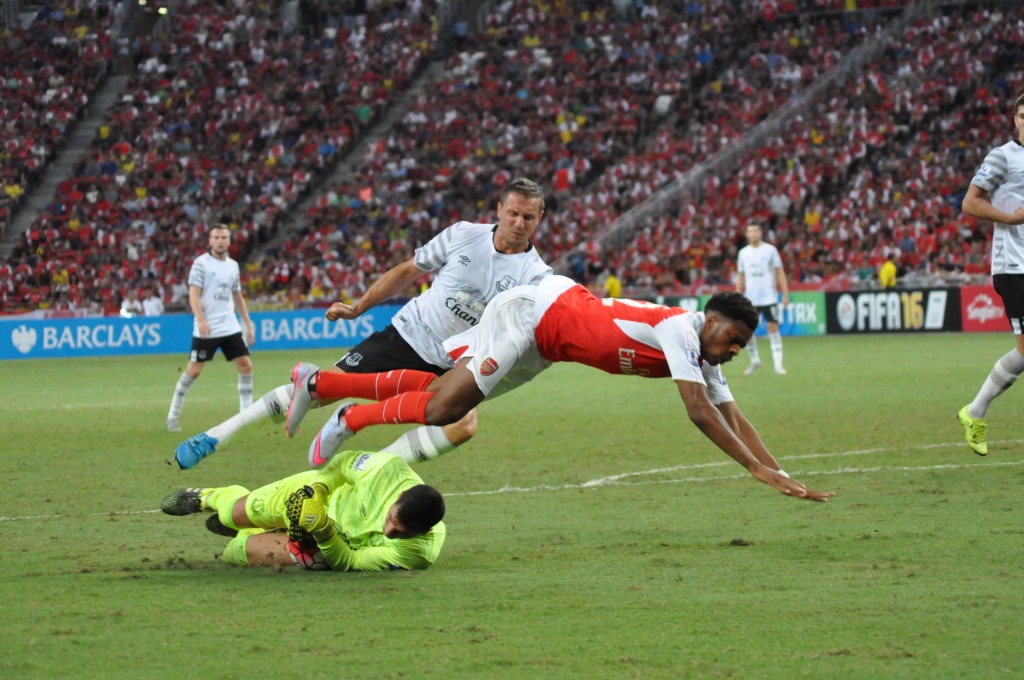 Toffees were disappointed with their performance
The Toffees however, had been slightly disappointed with their performance. Said Everton manager Roberto Martinez, "Pre-season, you don't get many opportunities to get such a competitive game against quality opposition like Arsenal. But it was a great workout for us and though we had wanted to win, our pre-season lapses of concentration showed through in the goals that we had conceded."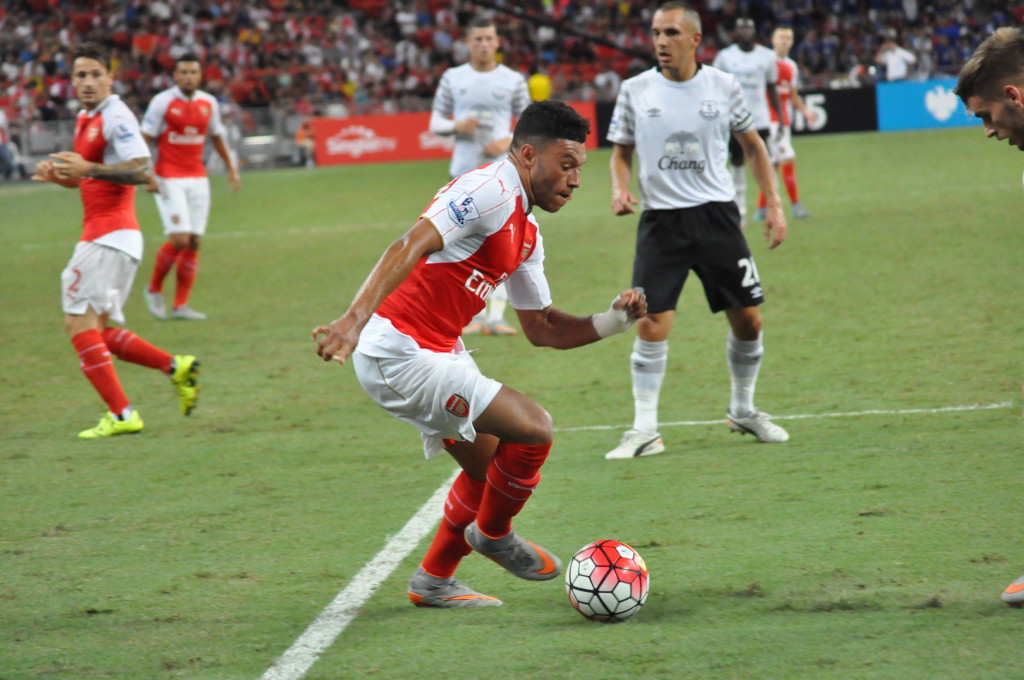 He continued, "But all in all, it was the perfect way to stretch the squad and there are immense benefits in terms of our preparations, by facing a very strong Arsenal side. Arsenal were clinical and they took their chances, but we didn't and that was the difference between us and them."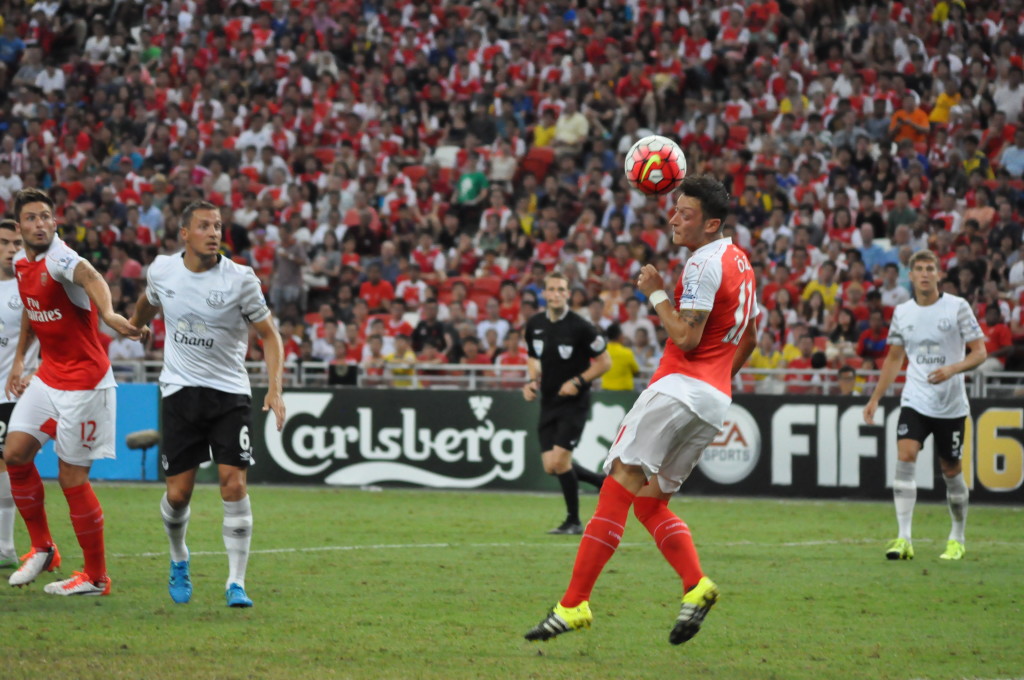 Taking back fond memories of Singapore
Despite the defeat last night though, Everton's players will take fond memories of Singapore back with them when they return to England. Said Toffees midfielder Ross Barkley, "I am impressed with the welcome and the hospitality from the Singapore people. Even though they are living halfway across the world, they are still so passionate about the team. Next time when we play, we will always remember our fans watching us from Singapore and this is a nice thought to have. It shows you what football is really about and how it unites people from all around the world, together."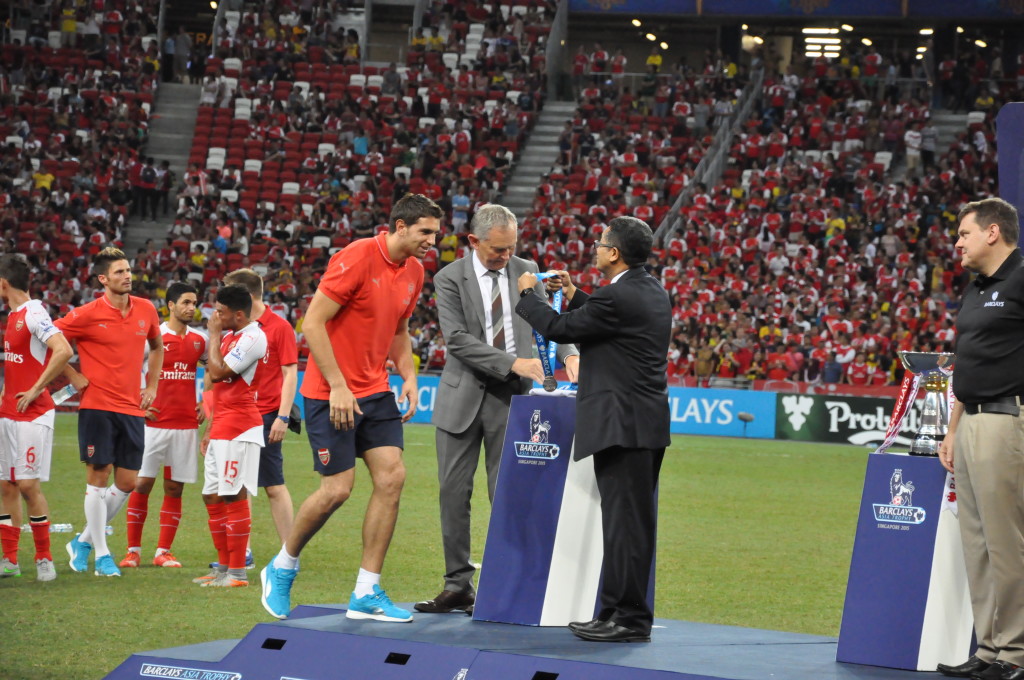 Arsenal striker Olivier Giroud also has some fond memories to take back from Singapore. He said, "In mid-week, we went to see the Gardens by the Bay so that was a spectacular discovery for me. We also visited Marina Bay Sands and the view from there is amazing and we had such a good time sightseeing in Singapore. Everything is so new in Singapore and we are also constantly surprised by the kindness of the people here."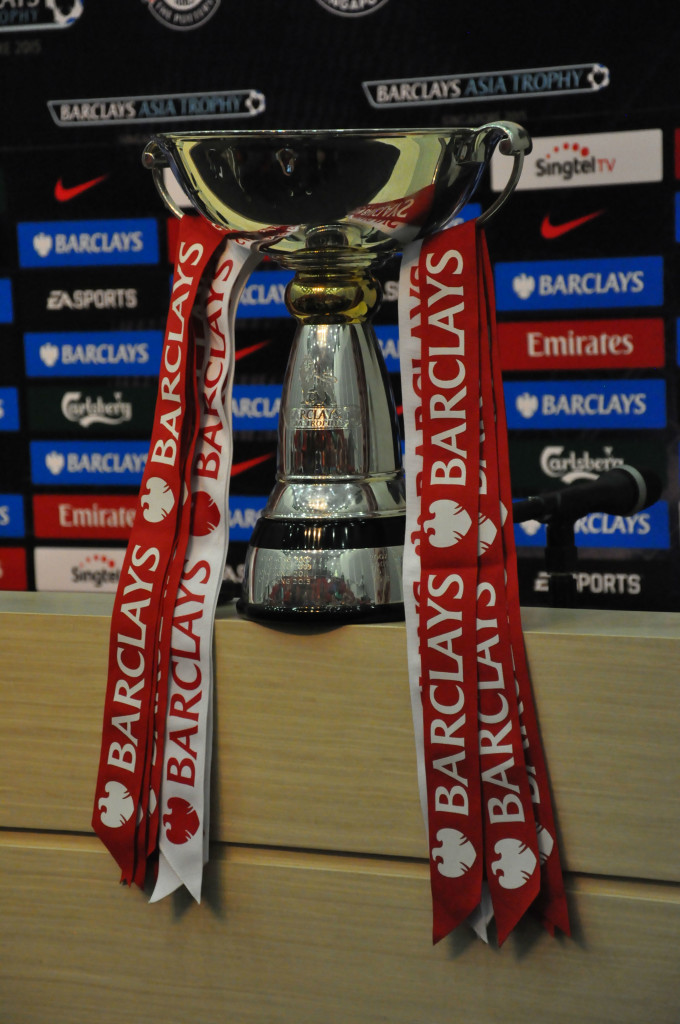 Favourite things about Singapore
And what are the Arsenal players' favourite things about Singapore? Said Arsenal's Aaron Ramsey, "The fans have been really terrific and it was nice to be here and visit Singapore, but what really struck me most about the country is that it is really clean. In the UK we have a lot of rubbish. So I was quite surprised that here, there is no chewing gum and things everywhere – there are many good things about Singapore in fact, but the cleanliness comes back to my mind."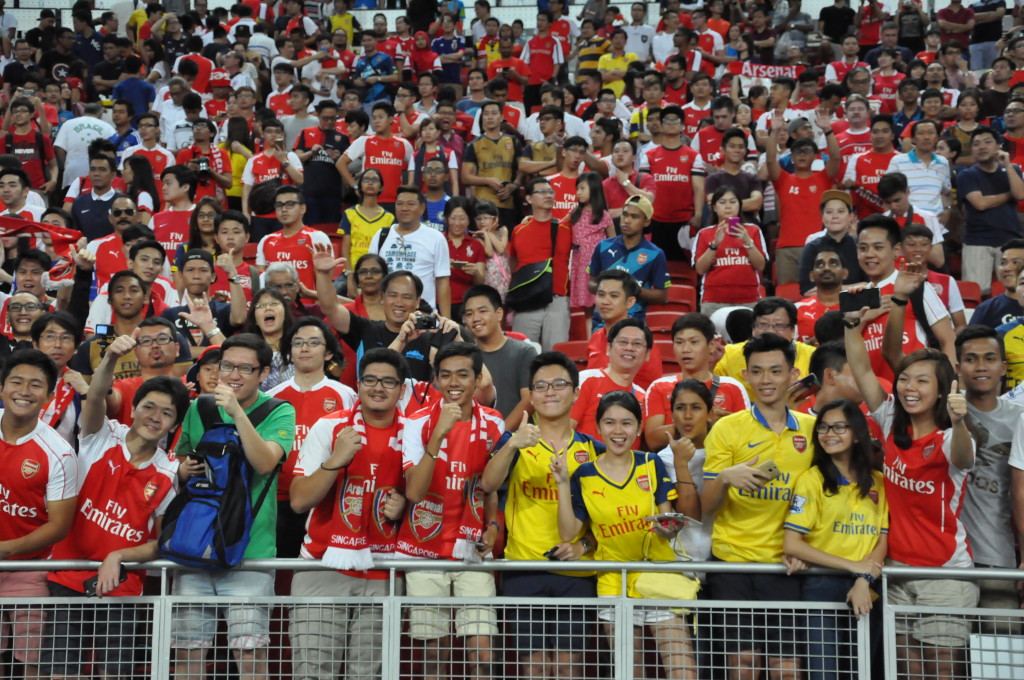 If he is given the chance, Ramsey added that he definitely hopes to visit Singapore again. He said, "If we have to, it would be great to come back here, either to play matches or for vacation, but we shall have to wait and see."
Share this page with your friends!