Arsenal have successfully qualified for the Barclays Asia Trophy (BAT) 2015 final with a comfortable 4-0 win over the Singapore Selection XI in last evening's second game of the tournament.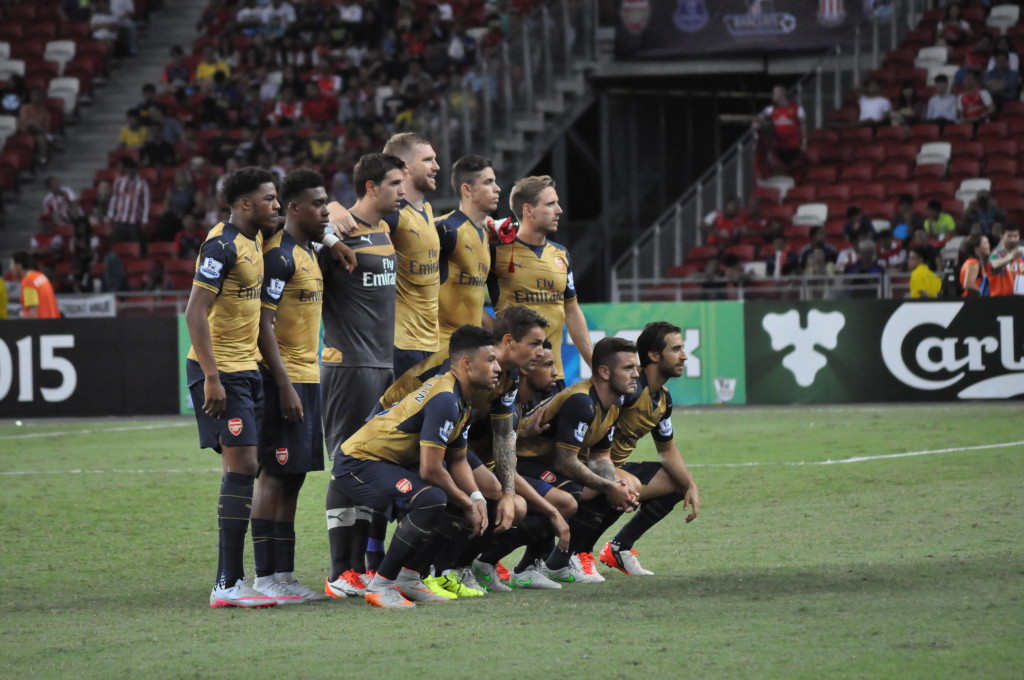 A hat-trick by Chuba Akpom as well as a goal by Jack Wilshere had helped to clinch the resounding victory for the Gunners. And this result was achieved, despite many top-notch Arsenal stars who were missing from the team sheet, including Petr Cech – who is yet to make his Arsenal debut. Other key members of Arsenal's first team who were left out were Mesut Ozil, Theo Walcott, Santi Cazorla and Laurent Koscielny.
Singapore created lots of resistance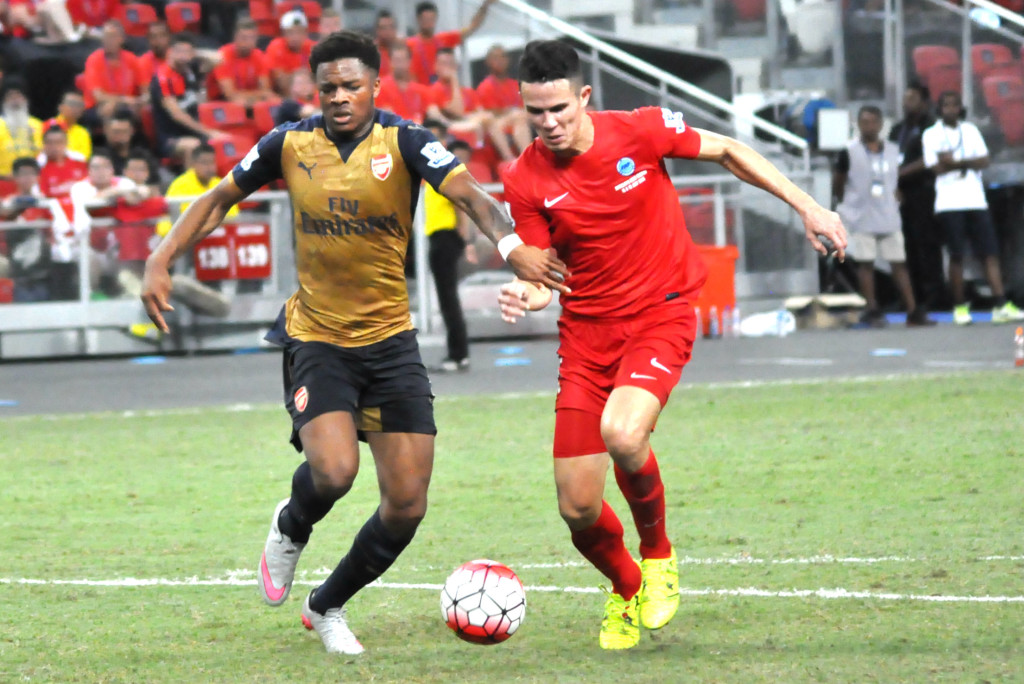 Said Arsenal manager Arsene Wenger on his team's performance, "It was a good game. Singapore created lots of resistance in the first half and we were tested quite well dynamically. The Singapore team has a very good attitude towards football and it was good that we kept our heads and our focus when were were tested, and we dug deep when the going got tough and it worked out well in the end."
He added, "I was quite surprised by the Singapore team especially in the first half. I do not know what they had for lunch, but they were very electric and they played at a very high pace. Technically, they were very good with the ball and were able to create many chances."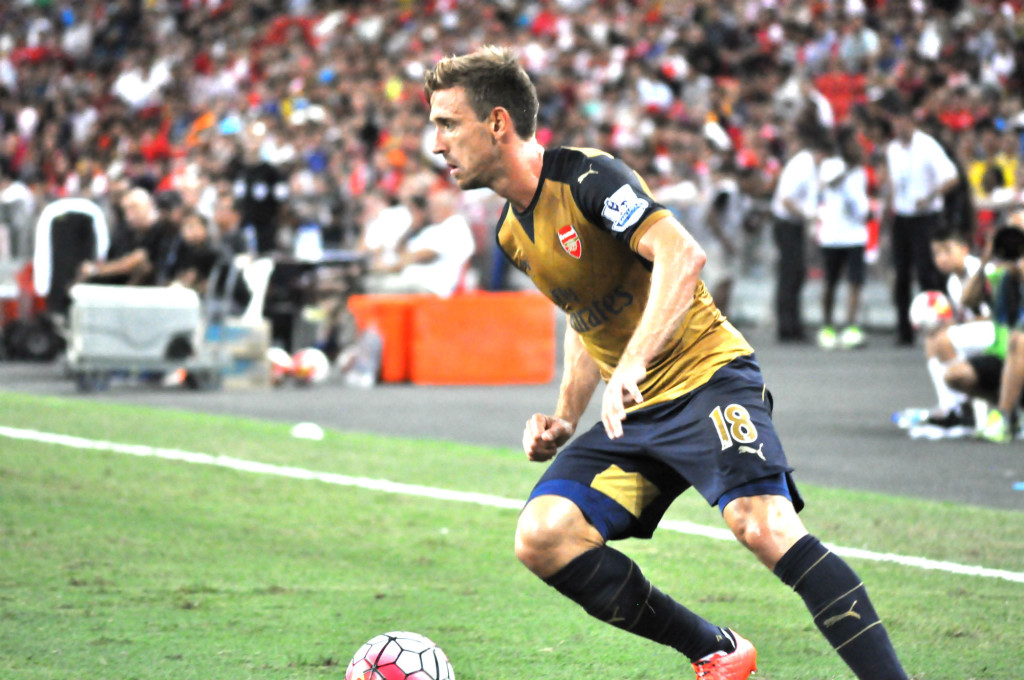 Besides being impressed with the Singapore team, Wenger was also quite pleased with the passion displayed by the local Arsenal fans and their fervour for the club. He said, "It was very enjoyable to play in Singapore and we really appreciate being here. We are happy that we put on a good performance for the fans and this will encourage us to do the same again on Saturday in the final."
V. Sundramoorthy was also pleased with Singapore's performance
The Singapore team manager V. Sundramoorthy (Sundram) was also pleased with his side's performance, despite the eventual thrashing in the match. He said, "I think that the team did well. The boys played their hearts out but we were unlucky with the two penalties otherwise the score line would have been much more respectable towards us."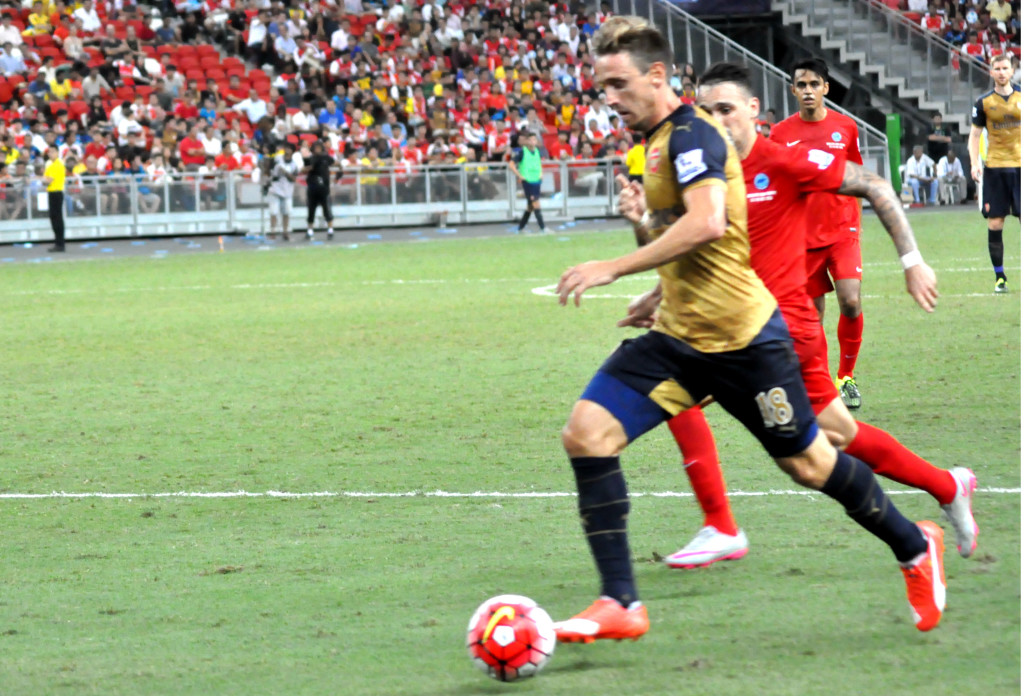 He added, "The way that Arsenal kept and circulated the ball and had a lot of penetration and passes is definitely something that we can learn from. We should try and keep the ball as much as possible when we play."
Playing against Arsenal's stars was an eye-opening experience
And for Singapore midfielder Shahdan Sulaiman, having the chance to play against Arsenal's world-class football stars was also an experience for him. He said, "It was an eye-opener and a good footballing lesson for me, personally."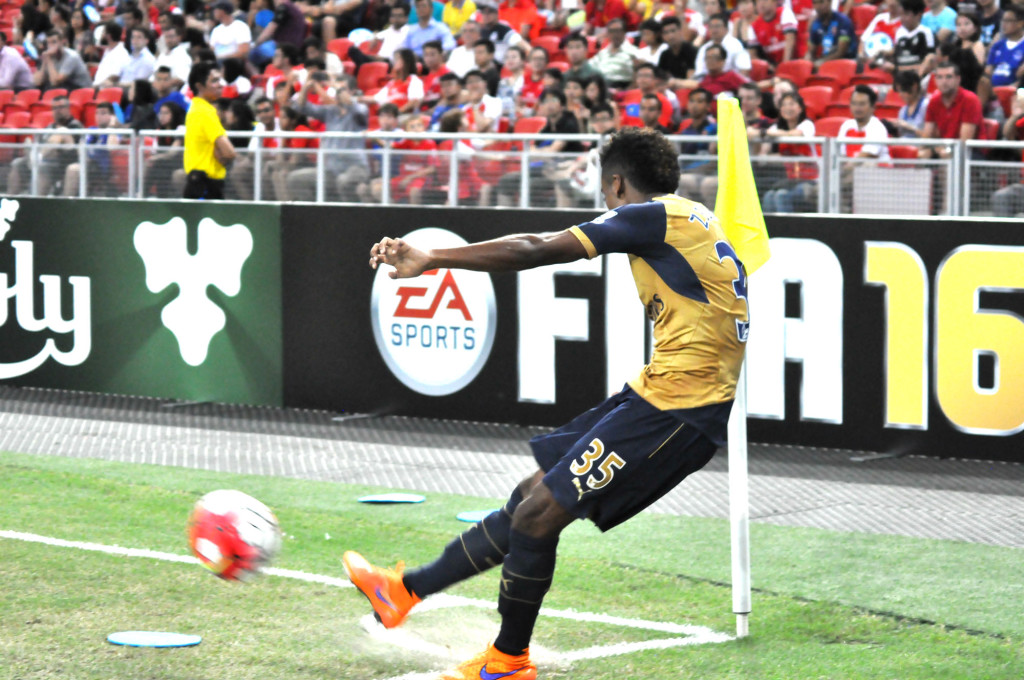 Next challenge will be against Stoke City
Now, the Singapore team will be up against Stoke City in the next game, to determine the third and fourth placed teams in the BAT 2015 tournament. As Stoke are a very physical side compared to the free-flowing Arsenal, this will be a very different type of game.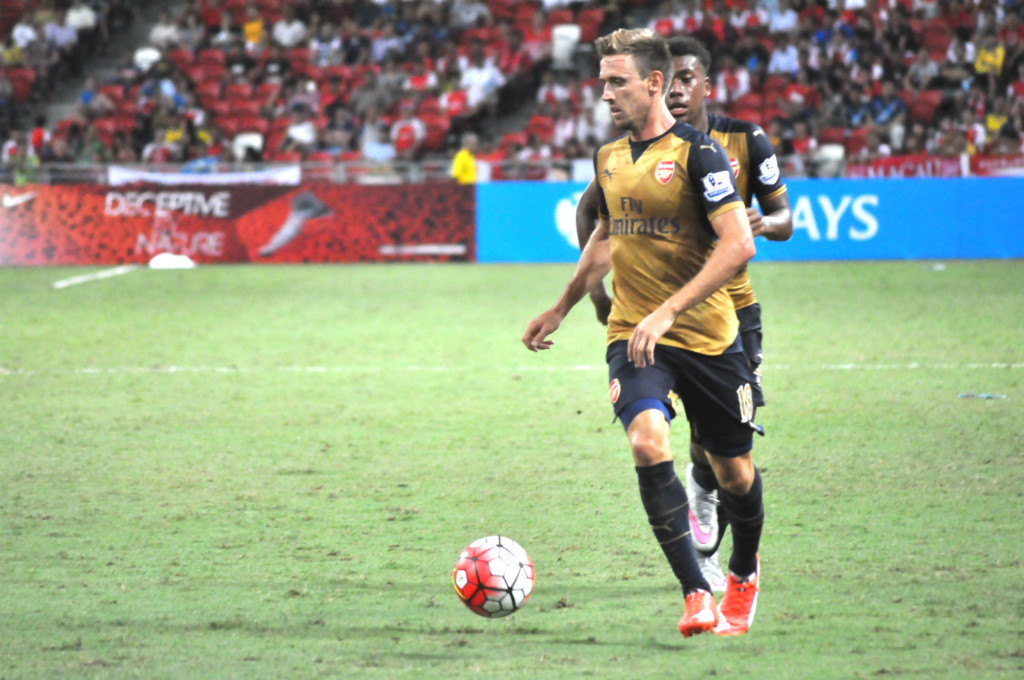 Said manager Sundram on the now upcoming Stoke challenge, "Stoke finished really high in the Barclays Premier League last year and they have many good players who can hold the ball to the ground and many tall players inside the box. We have to try and deal with their crosses to these players, as well as their long balls and set pieces. We must also remember not to concede easy goals."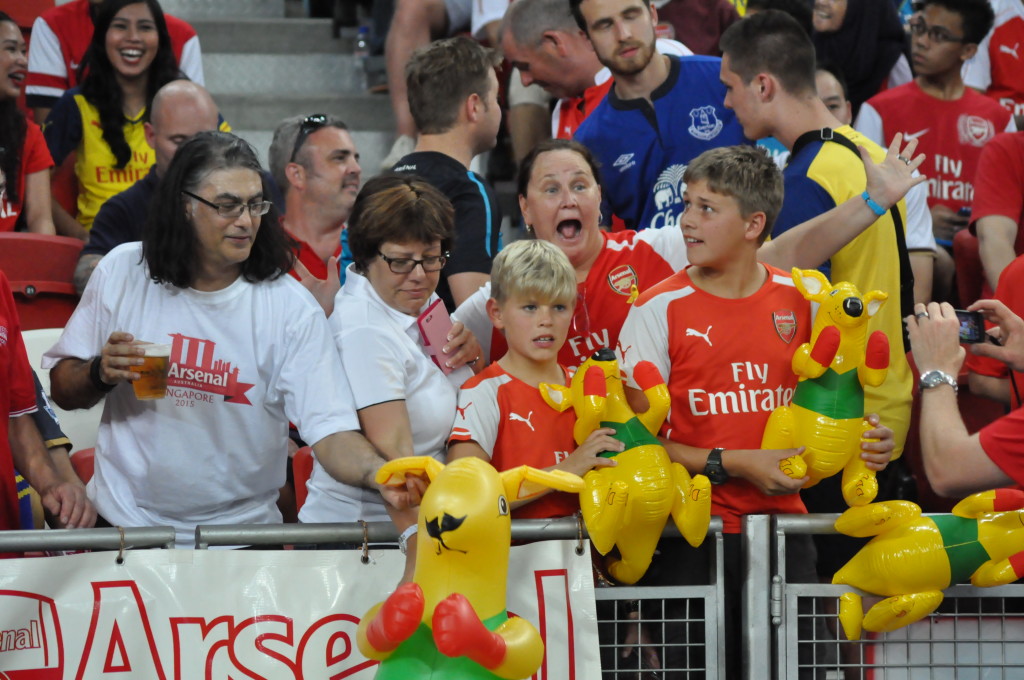 "But we will go out there and try to penetrate the Stoke defence and get the boys organised and work towards playing a more physical game against them," he added.

Other Blog Posts
Share this page with your friends!