So far, the Barclays Asia Trophy (BAT) in Singapore has been a positive experience, according to team managers and players. Said Everton manager Roberto Martinez, "It has been an incredible experience to see the passion & enthusiasm, as well as the know-hows and understanding of the English Premier League fans.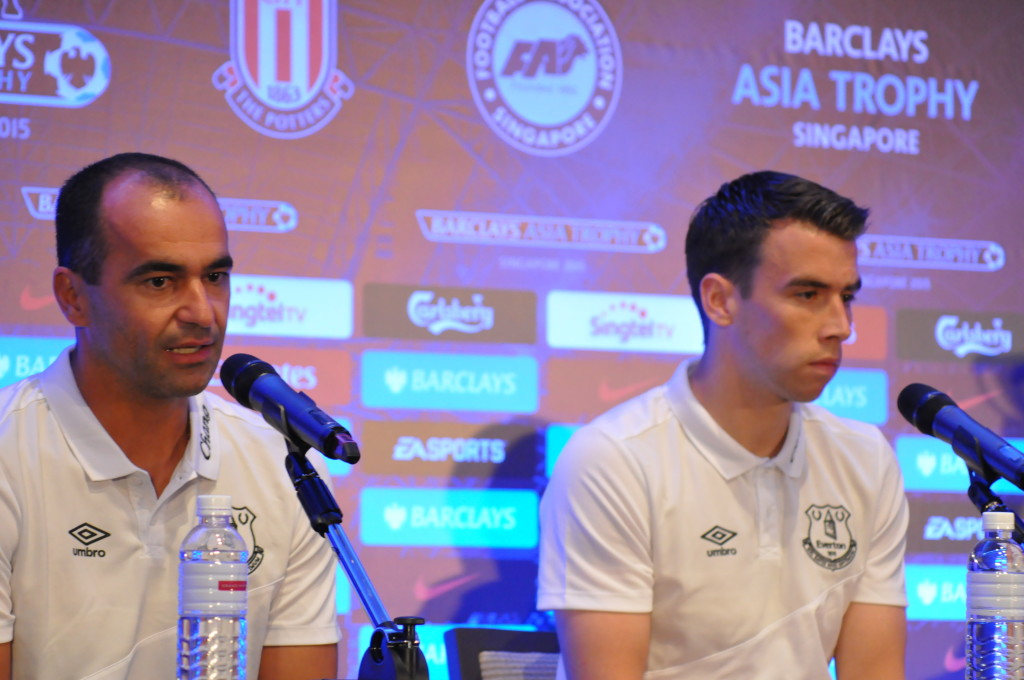 He added, "It was also incredible to share some time with them during the open training session. Singapore has a great stadium and terrific facilities. All in all, we are so impressed with the welcome and hospitality in Singapore and this is an experience that I will never forget."
Everton right-back Seamus Coleman also agrees with his manager. He said, "Just like what the gaffer said, it has been great coming out here and seeing the bulk of the BPL fans being so passionate about their clubs."
A tough BAT final between Arsenal and Everton
In terms of football though, in the 2015 Barclays Asia Trophy final between Arsenal and Everton, it will be a tough game, according to both managers. Said Arsenal's Arsene Wenger, "The first half of the semi-final between Stoke and Everton was very competitive. The challenges were full-out challenges and I expect that again from Everton. They are a very strong and focused side and they prepare well."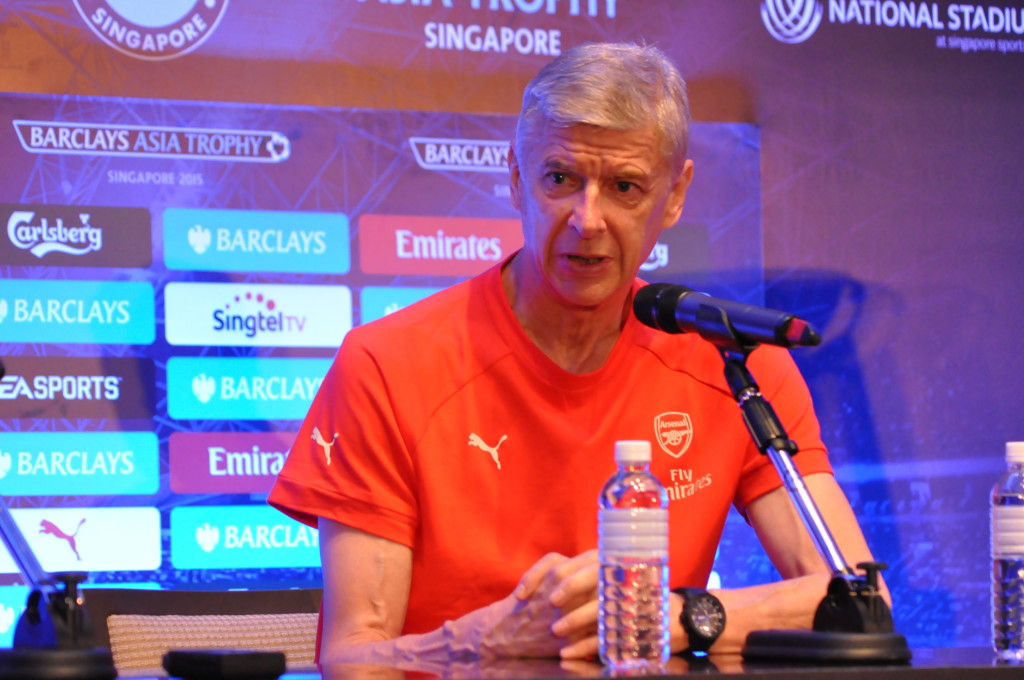 And Wenger also hinted that he is likely to field Arsenal's star names such as Theo Walcott and Olivier Giroud – and even possibly including handing new goalkeeper Petr Cech his Gunners debut. He said, "Those who play tomorrow are players who have not been involved in the past game against Singapore and I am confident that they will take the game to everyone."
Strange to see Petr Cech in an Arsenal jersey
However for Martinez, he admitted that it may be a little strange seeing Cech in an Arsenal shirt in the final, though.
He said, "It will be weird seeing Cech wearing an Arsenal jersey but then every now and then, you do get those players who are connected with one club for a long time – and then they move to another club and that provides a little bit of contrast to suddenly see them there when you are playing against them."
Singapore team is eagerly anticipating Stoke clash
The Singapore team is also eagerly looking forward to their third place play-off match against Stoke City. Said Singapore Selection XI Coach V. Sundramoorthy (Sundram), "It was a great outing against Arsenal on Wednesday and we are looking forward to the game against Stoke. We have watched Stoke week in and week out and we know their strengths and they are a very physical team that is strong in set pieces. I am anticipating a hard game for us but I believe that our team will go out here and put up a good show."
Sundram also pointed out Stoke's Peter Crouch as a major threat – and admitted that though they have tall players, the Singapore side does not have anybody who is anywhere near as tall as Crouch himself.
But despite these challenges and threats that await his side, Sundram is also very excited about the fact that the stadium is likely to be completely sold out for that night. He said "This is a dream atmosphere for all the team officials and players – to have 60,000 people behind you and screaming for you, and for the fans it would also be great. We will try our best to perform and entertain the crowd and make it value for money for the fans."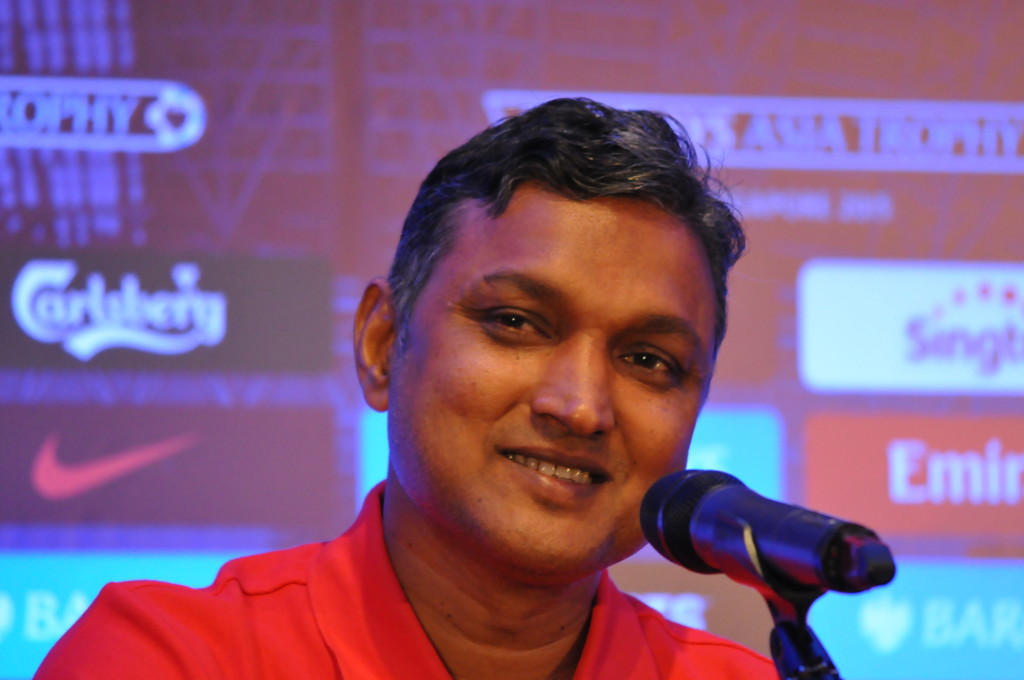 And the Singaporeans are definitely dreaming big. Said Singapore forward Nicholas Velez, "It would be great if we can get something on Saturday and the players are really looking forward to that. It will be good for Singapore football and a boost for the S League if we can beat Stoke City. While nobody expects us to win, anything can happen in football and I think it is possible that we can go out there and upset the odds."
But regardless of whether they are able to get a win or not, the Singapore side have created a good impression on the BPL clubs. For example, Mark Hughes, manager of Stoke City, said, "I watched the opening game and the Singapore team has a very bright prospect. They are very hardworking and there is good understanding between the Singapore players. Credit to them – they performed really well. Our game against them should be a very high tempo one."
Stoke are getting used to the Singapore heat
And Stoke City have also added that they are getting used to the Singapore heat – so this is no longer an advantage that the Singapore team can rely on when they face the Potters.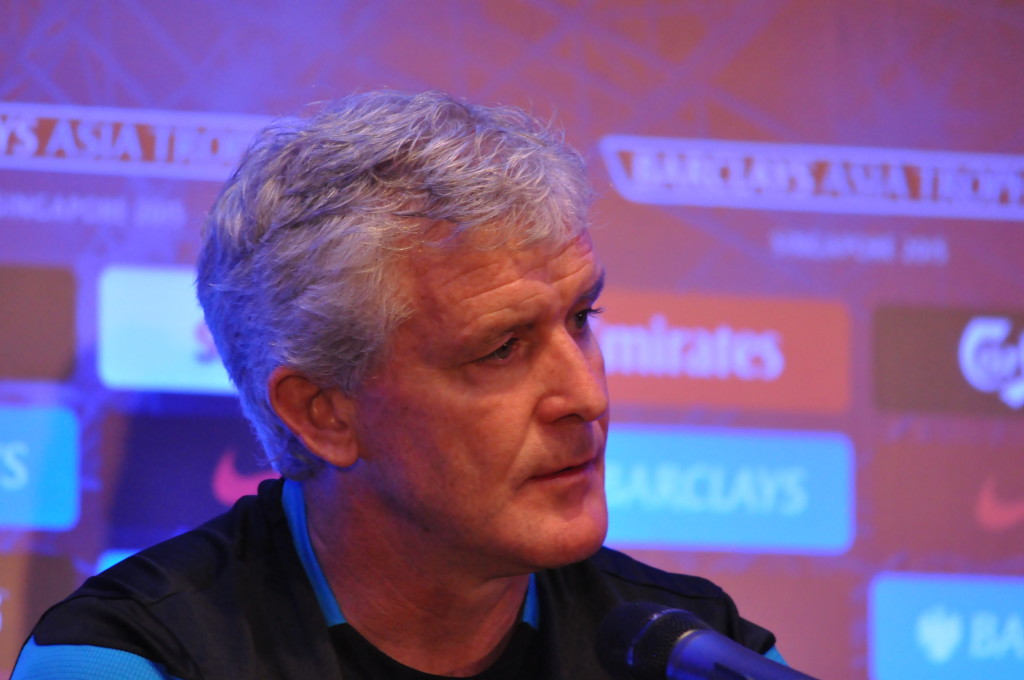 Said Stoke's striker Peter Crouch, "The first couple of training sessions were tough and the heat was very different. But now we are getting used to it and you can see the tempo increasing during our training sessions."

Other blog posts
Share this page with your friends!