Coast Cycles, Singapore's own homegrown lifestyle bicycle brand, has just launched the Ruckus – billed as the "social butterfly" of the diverse Coast Cycles range.
An innovative Singapore brand that specialises in the design, conceptualisation and manufacturing of bicycles and pedal products, Coast Cycles has a team with many years of experience in product design and research & development.
With every product leaving the Coast Cycles factory having undergone a full battery of tests and quality control checks, Coast Cycles bikes are always safe to ride and will give their owners hours of cycling enjoyment.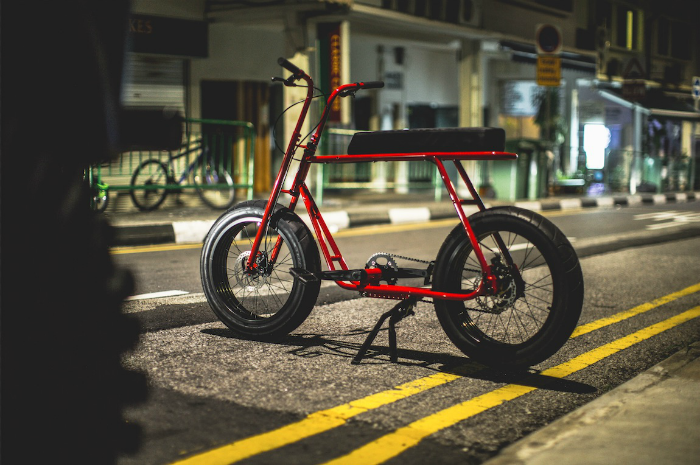 BOUND TO BE A GREAT CONVERSATION STARTER
With its unique retro chromoly parallelogram frame and fun fat tyres, the Coast Cycles Ruckus – an extroverted fun bicycle – is bound to not only "be a great conversation starter" but also to "keep conversations going." Its extended saddle seat sits a passenger too, turning cycling into a social activity.
This bike won the Taipei Cycle d&i awards 2016.
A REAL NEED TO RETURN TO HUMAN INTERACTION
Explained Jansen Tan, founder of Coast Cycles, "In a world where people are bowing their heads to smartphones and tablets and getting not just neck pain and less social closeness, there is a real need to return to real human interaction."
He added "Conversations are important and that was my motivation in designing the Ruckus. Now two people can have a leisurely conversation when they cycle on the Ruckus in a quiet park or park connector. The Ruckus is perfect for couples, a parent and a child and just about anyone who enjoys good company."
COMES WITH A RANGE OF ACCESSORIES TO CUSTOMISE THE BIKE
Coming with a range of accessories to customise the bike the way that you wish, the Coast Cycles Ruckus comes with a voluminous frame bag and bespoke front rack. Both have been designed for the bike with the aim of enhancing stowage and usability.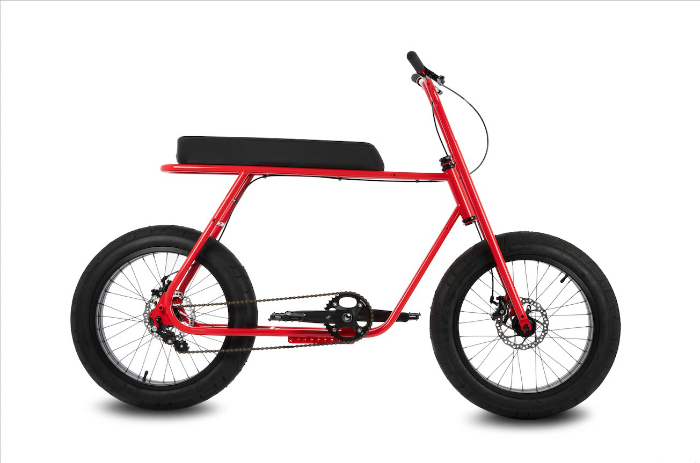 COLOURS AVAILABLE
The Coast Cycles Ruckus is available in Fire Department Red, Stealth Black and Glacial White colours.
COST
Prices start from SGD 1,138 for a SRAM X4 8-Speed Chain model.
The Coast Cycles Shop is located at 54 Siglap Drive, Singapore 456176.
Find out more about the Coast Cycles Ruckus here. https://coastcycles.com/bikes/ruckus/

Photos in this post are courtesy of COAST CYCLES.
Share this page with your friends!