The 10th edition of the Cold Storage Kids Run, the longest running event in Singapore centred around children, took place for the first time at Sentosa and attracted more than 9,000 children and families who enjoyed a morning of family bonding, healthy eating and wholesome fun.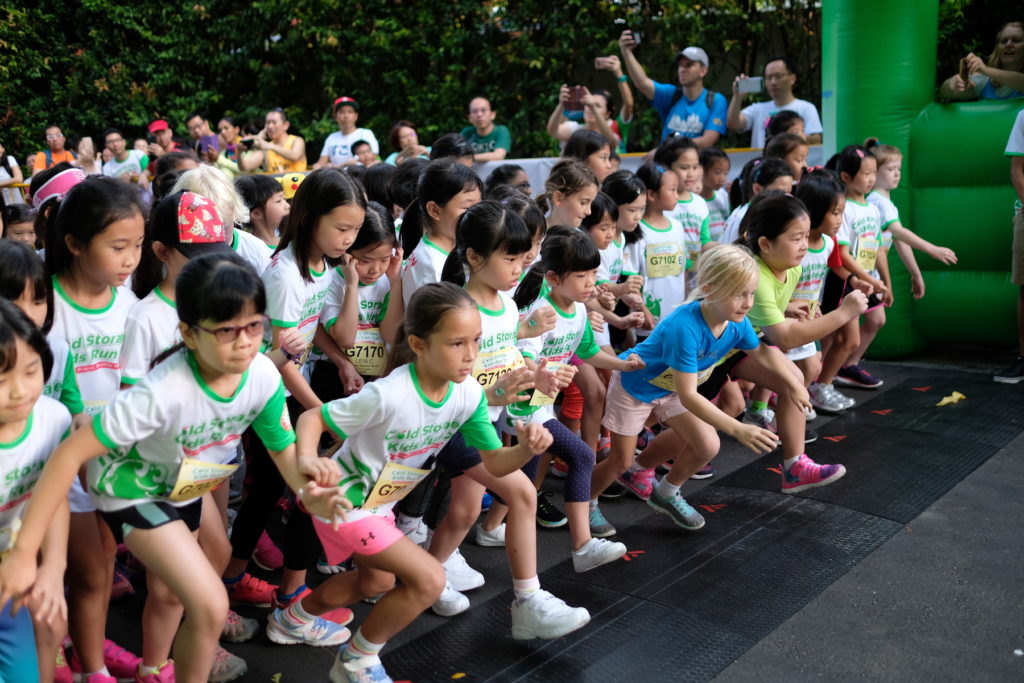 Past editions had been held at other locations across Singapore and the "Going Places, Healthy Paces" theme for 2017 encouraged children to eat healthy from a young age and at the same time, lead an active lifestyle.
The 2017 event had attracted babies from as young as six months old, who were pushed in strollers by their parents. As well, children aged five to 12 ran in the non-competitive and competitive categories which took place along a scenic and breezy running route at Palawan Beach. For many of the kids, it had been a great day out with their parents and family members.
Said national marathoner Jasmine Goh, whose two daughters took part in the Cold Storage Kids Run for the first time, "Cherish and Faith really enjoyed their first Cold Storage Kids Run and I'm sure they will want to run again next year. The organisers have done a great job in ensuring an enjoyable time for the children and it's good for them to learn more about different sports and the importance of healthy eating."
Winners of the Cold Storage Kids Run
Winning the Bogey Banana 800m Competitive Sprint for seven and eight year olds, was Nathan Sim, aged seven, with a time of 3.22 minutes. His father, Sim Kwang Meng, was proud as punch for his son, telling The Straits Times that he does not really train Nathan and that the boy enjoys running a lot by himself.
Ellie Enlund had emerged as the top girl in the 800m Bogey Banana Sprint with time of 2.26 minutes.
In the 800m Speedy Orange Sprint for 11 and 12 year olds, Kai Liljequist was the top boy and Kai Liljequist finished as the top girl.
And in the 1.6km Sporty Apple Sprint, winning the Boys category had been Luka Moormann and emerging as the top girl was Verity Hall.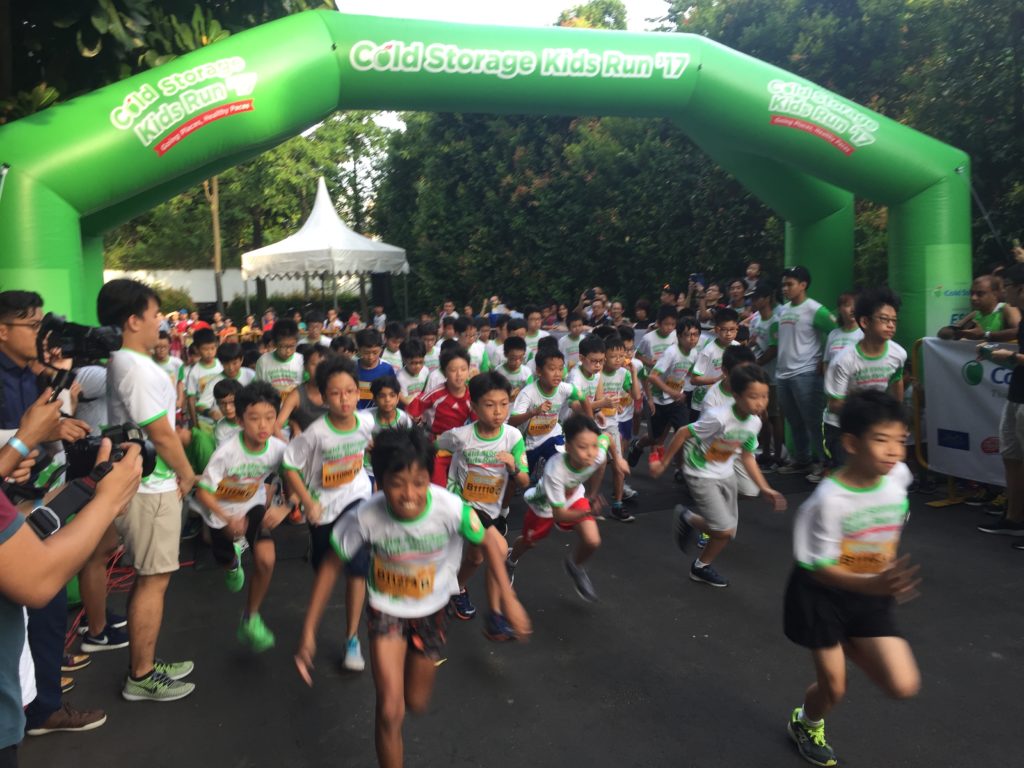 And taking the top two positions in the School Challenge Award Category was Nanyang Primary School and Tao Nan School for having the largest number of students present at the race.
Post Race Carnival
In addition, Cold Storage health and wellness mascots like Appleton, Banana King, Gardenia Bread, Zespri Kiwi, Magnolia Cow and Vitamin were also present to cheer participants on and they mingled with finishers for selfies and wefies at the finish line. Kids also tucked into healthy post-race snacks such as bananas, milk, fruit cups and apples for free.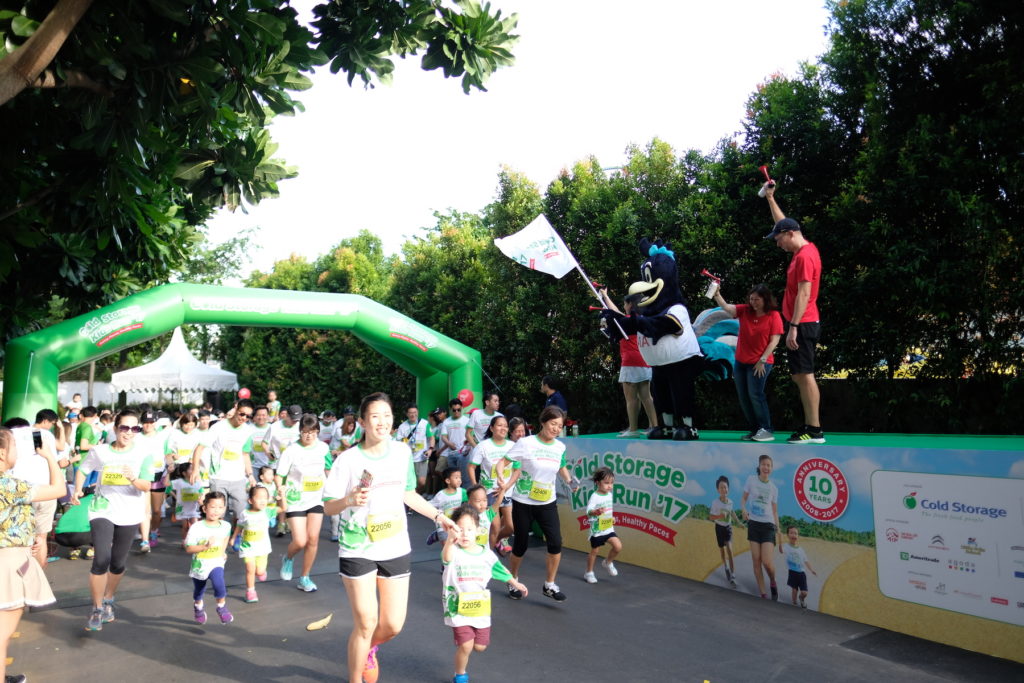 The carnival proved to be a hit, with Optimus Prime from Transformers giving away free toys, the ReadySteadyKids area where kids can test themselves at nine sports stations as well as take part in fun interactive games and relays such as Popcorn Parachute, Rainbow Wall and Escape The Zoo.
Share this page with your friends!