Made using the best technology coupled with the highest quality materials and style, the Columbia Titanium is a collection of sportswear for those who view performance style and comfort as the top priority.
A collection made with premium fabrics, innovative technology and deep feature sets
This is a collection of outerwear, sportswear and accessories made with the best premium fabrics, innovative technology and deep feature sets. So regardless of whether you are jibbing an urban rail, ripping big-mountain lines in the side country or engaging in cold-weather training for a new adventure, the Columbia Titanium Collection will be perfect for you.
Said Fred Dennis, General Manager of Outerwear at Columbia, "The insights and inspiration garnered from working closely with Olympic athletes at the 2014 Winter Olympics were too valuable to be left on the podium. We decided to weave that performance perspective across several new collections, starting with the new Columbia Titanium collection. It represents the best of our best."
So Columbia had sought the opinions of top athletes in terms of the fabrics, fit, features and styles of their winter apparel.
Key Features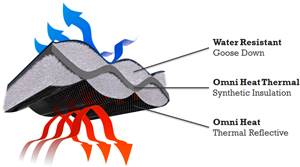 A key part of the Columbia Titanium collection, the HeatZone 1000 TurboDown Jacket gets its warmth from the 900-fill water-resistant goose down, 100g's of Omni Heat insulation, a thermal reflective lining and wave baffle construction that eliminates the cold spots found in most jackets.
As well, there is a helmet-compatible hood, a ski pass pocket and the ability to stay feeling dry and warm, even though you are wet.
Greater value to the broader product line of winter wear
Columbia hopes that the Titanium collection will be an ongoing and innovative platform that inspires and brings greater value to the broader product line, and this is reflected in the TurboDown Wave, a brand new revolutionary insulation technology this Autumn.
Columbia's new patent-pending construction method removes the cold spots where body heat could otherwise escape, so the TurboDown Wave redefines uncompromising warmth.
Instead of a traditional seam, Columbia has developed a unique jacket construction method by using 900-fill water-resistant down with Omni-Heat Thermal Synthetic insulation that runs through the jacket in the form of a wave-like pattern down both sides.
Here are the features of the jacket.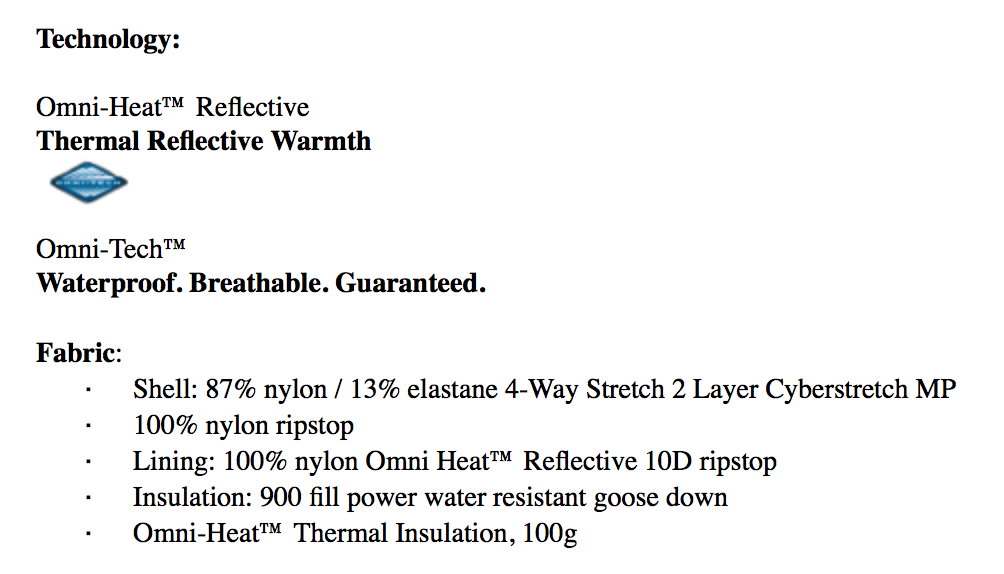 The Columbia HeartZone 1000 TurboDown jacket retails for $989.00 and is now available at all Columbia concept stores.

Share this page with your friends!