A lightweight outdoor shoe from Down Under, the Columbia Ventrailia will give you plenty of comfort and support for your outdoor activities – be it walking, hiking or trekking.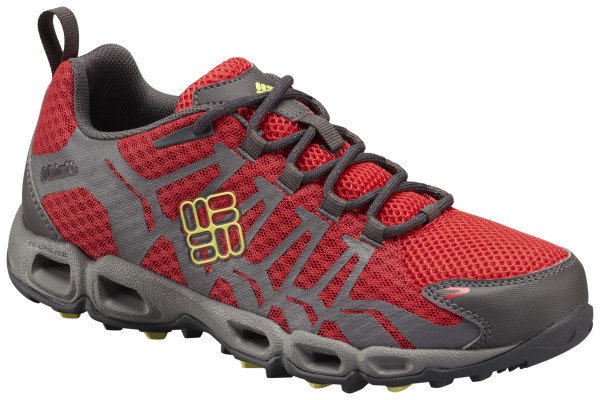 The shoe specs are as follows.
UPPER: Made out of textile with welded synthetic overlays for comfort and support, this shoe will give you excellent breathability and good support with the reinforced welded overlays. So your foot remains supported and stable – and won't feel restricted at the same time.
MIDSOLE: The lightweight midsole component in the shoes are designed with Columbia's Techlite midsole – and are made for long lasting comfort, superior cushioning, and high energy return. The Ventrailia also consists of Columbia's signature midsole ports which allows air to pass through and circulate underneath the foot. This will keep your feet cool and well ventilated. At the same time, the ports also help drain water if your hike brings you through shallow muddy water.
OUTSOLE: The Ventrailia features Columbia's Omni-Grip outsole – an advanced traction solution comprising of specially formulated compounds and treads. These will ensure stability, and good grip. Omni-Grip is specifically designed for the demands of hiking through unforgiving terrain. This is because it strategically blends log zones and rubber compounds, to give the wearer a good grip over rock, loose dirt and gravel. The water traction treatments in the shoe prevent slippage, making the Ventrailia functional in and around water.
Weight: size 9, ½ pair = 10 oz / 286 g
The Columbia Ventrailia retails for $149. It is available at Columbia concept stores and selected World of Outdoors outlets.

Share this page with your friends!