78 Singaporean cyclists are currently doing the ride of their lives – cycling 1,000km over four days for a good cause – to raise funds for the Kidney Dialysis Foundation (KDF).
One of the most mentally and physically challenging rides in the region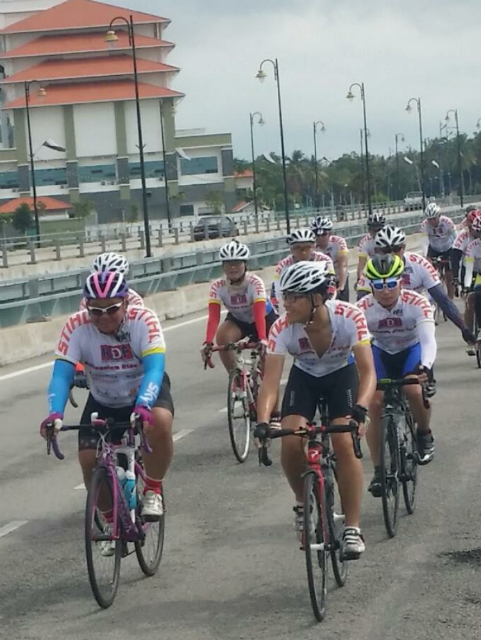 They are taking part in the KDF Millennium Ride, a yearly affair organised by Epic Cyclist, a local cycling group and is well recognised amongst the cycling community as being one of the most mentally and physically challenging rides in the region.
Said Clifford Lee, Founder of Epic Cyclist, "The annual KDF Millennium Ride began in 2014 to help low income patients by raising funds for the Kidney Dialysis Foundation. Epic Cyclist riders were motivated to join the 1,000km endurance ride as they felt that the pain they had to endure was nothing, compared to what kidney dialysis patients have to go through on a daily basis."
Participants of the KDF Millennium Ride have to withstand 9 hours of non stop cycling daily – to cover 250km each day through various terrains and battle unpredictable weather conditions.
The biggest challenge, according to Lee, is that participants have to cover 470km of the distance within two days and at the same time, accumulating a total elevation gain that is above the height of Mount Everest.
How they prepare for the ride
Added Lee, "Preparation for the ride goes beyond the physical one. Mental discipline plays an important role as well. Once cyclists have set their mind to achieve a certain fitness or health goal, their body complies. The cyclists do plenty of circuit training to enhance their stamina and endurance."
He continued, "We have been preparing in small groups, including going up to Malaysia for a trial ride in July and September in 2016. This year the ride will be more challenging with an accumulative incline equivalent to climbing Mount Everest. We have been asking our riders to train regularly, daily if possible, and to include inclines and long distance objectives."
Participants range from all walks of life
Participants range from all walks of life, including civil servants, engineers, IT professionals, interior designers, mechanics, hairstylists, business owners, doctors and more. The oldest cyclist is aged 64 and there are eight female cyclists.
Annie Shu Ning is one of the participants. Said the 47 year old Senior Associate Engineer on her reasons for joining, "During my visit to the Kidney Dialysis Foundation, I realised that dialysis is lifelong for kidney patients and fees can cost about $2,000 monthly. Dialysis is not only physically draining for patients but also causes them a lot of financial stress. This inspired me to use my passion for cycling to help low income kidney failure patients by participating in the KDF Millennium Ride."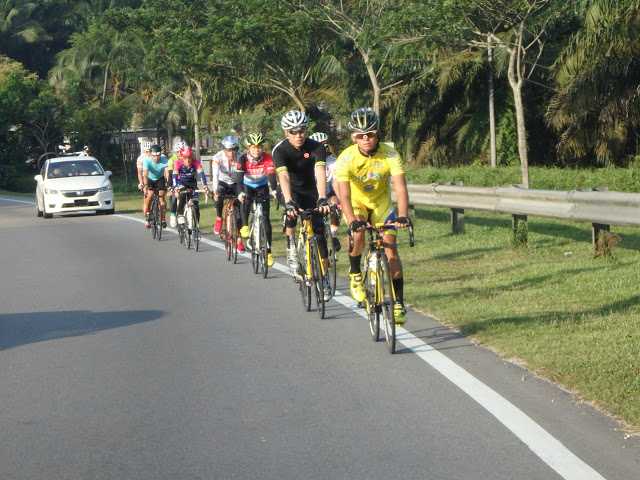 This year will mark her fourth year participating, since 2014.
Kidney Dialysis Foundation is humbled by the support
Dr Gordon Ku, Founder and Chairman of the Kidney Dialysis Foundation, is humbled by the commitment of the Epic Cyclist group to support the cause. He said, "I am moved by the amount of commitment displayed by the Epic Cyclist group and will cheer upon their safe arrival in Singapore."
A total of $590,634.53 was raised for last year's event and Epic Cyclist is hoping to raise at least $30,000 this year for the less fortunate patients suffering from kidney failure.
Proceeds will be channeled to needy kidney patients under the care of Kidney Dialysis Foundation. Members of the public can donate to the cause at https://www.giving.sg/kidney-dialysis-foundation/mride17.

Photo credits for all images to Epic Cyclist.
Share this page with your friends!