Low Ji Wen, 25, has come a long way. From not finishing junior college, he is now a professional cyclist with the CCN Cycling Team as well as a well-respected cycling coach at Red Kite Training.
Throughout his cycling career, Low has represented Singapore at major competitions such as the recent 2015 SEA Games and the Tour of Egat in Thailand as well as some of the UCI (Union Cycliste Internationale) Asian Pro Circuit races such as the Tour De Langkawi, Tour Of Japan, Tour De Kumano, and Tour Of Korea.
Low shares some cycling tips below, with participants of the upcoming OCBC Cycle Singapore. Read on, to find out what he has to say.
1. Train smart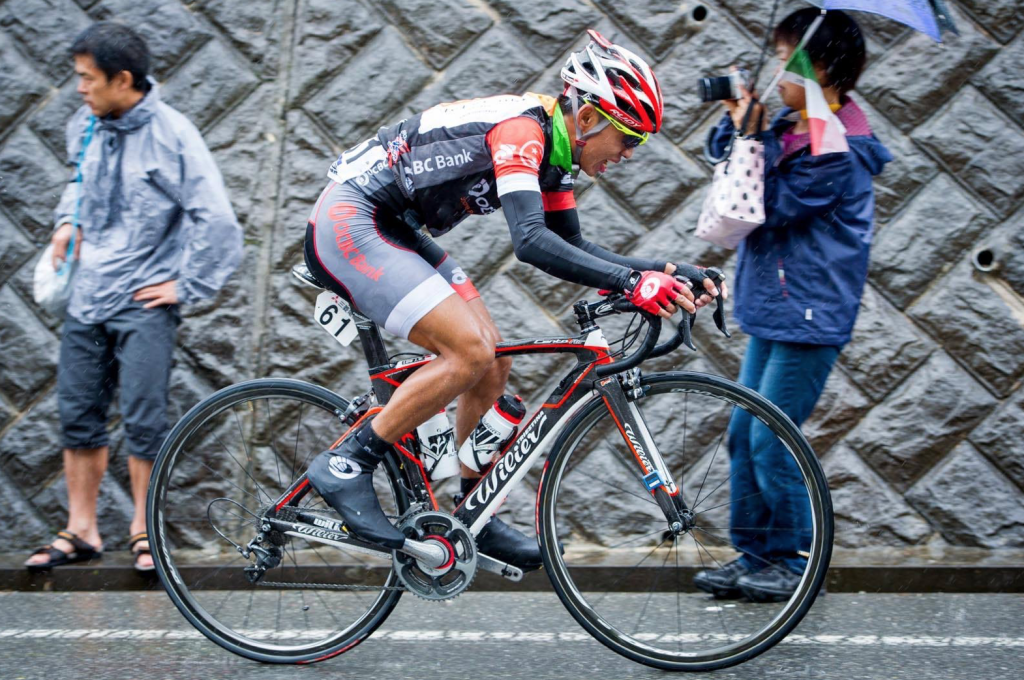 Most cyclists are strapped for time when it comes to training. Make the most of your riding time by seeking the help of qualified coaches. They take the guesswork out of your training and help you improve faster.
2. Train hard
On the same token, if you can only cycle for a few hours a week, it would be more beneficial to do interval training than steady-paced rides. Ensuring that you are doing the appropriate intervals for your ability and training goals is crucial.
3. Train consistently
It's much better to do three or four shorter rides than one or two big long ones each week. With so many daily group rides and the availability of stationary trainers, it's not that hard to fit in a ride even on a weekday. You just need to want to!
4. Get it fit
Getting a good bike fit is crucial to efficiency and safety. There's no point in having invested so much in your equipment, but all of it not being optimized for you. Seek out specialist bike fitters who are qualified and make their living from this.
5. Speed it up
Aiming for an average cadence of 90-100rpm could make you faster. Lower cadences require a lot more muscular strength and technique to be efficient. This means you tend to see more muscular cramps with lower cadences. It may feel awkward spinning at 90-100rpm initially but if you stick it out, you'll reap the benefits!
6. Use your gears progressively
As a general rule, use your gears to keep your cadence constant. When you reach an uphill and your cadence starts to slow down, shift into an easier gear, one gear at a time, to try to maintain a similar cadence range. The same goes for approaching downhills: Shift into a harder gear, one gear at a time, to keep your cadence and effort constant.
7. Stay hydrated
As a general guideline for hydration (in our hot and humid, tropical climate) aim to drink 500ml (standard cycling bottle) per hour. It's almost always better to drink a bit too much and have to stop at a gas station toilet, than getting dehydrated and possibly going to the hospital. Get in the habit of taking smaller sips every 5-10mins.
8. Mix it up
Our riding options are very limited in Singapore. Training can quickly get very stale. I like to change my route every now and then, turning down backroads and exploring Singapore. Incorporating different intervals can also take away some of the boredom. Set yourself different sprint points or try to chase down other cyclists.

Other blog posts
Share this page with your friends!