We have all heard of the Spartan Race series. But for those hard-core obstacle racing warriors, there may come a time when simply taking part in the Spartan Race is no longer challenging enough. So that's when taking part in the super-endurance events, the Spartan Hurricane Heat and the Spartan Agoge, then becomes the next progressive step in obstacle racing.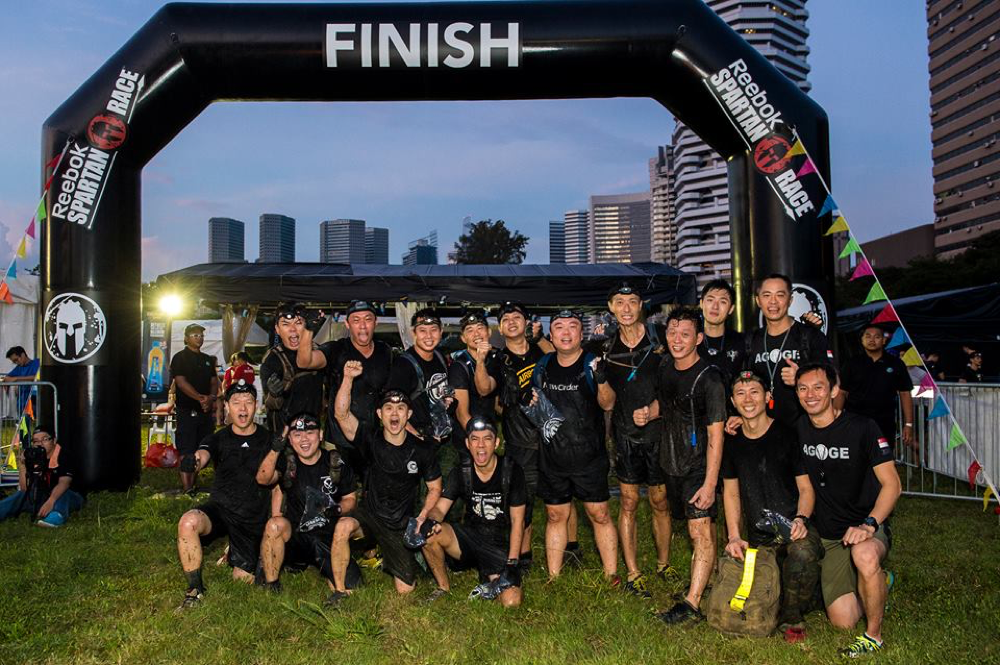 Spartan Hurricane Heat
Either a 3-4 hour or a 12 hour obstacle endurance challenge, the Spartan Hurricane Heat is a team race that is designed to test every facet of a participant's mental, physical and endurance abilities through the usage of mental challenges, non-linear problem solving, morality, teamwork and performance under duress.
Singaporean Pang Jian Jie, 27, a Human Resources Executive, has participated in a 3-4 hour Spartan Hurricane heat race, and to him, this had been a challenging yet memorable experience.
Unforgettable
Said Pang, "It was definitely an unforgettable experience for myself and the rest of the participants. It was not just about getting through the whole race alone, but rather, to finish it as a team. The race is designed to bring the very best and the very worst out of everyone. Throughout the race, there will be highs and lows, but you have to trust your team-mates in order to get through it together."
Pang added, "The toughest part about the whole experience was when participants start to feel like wanting to give up, and it slows and brings down the morale of the team, which can then result in dangerous situations during the race."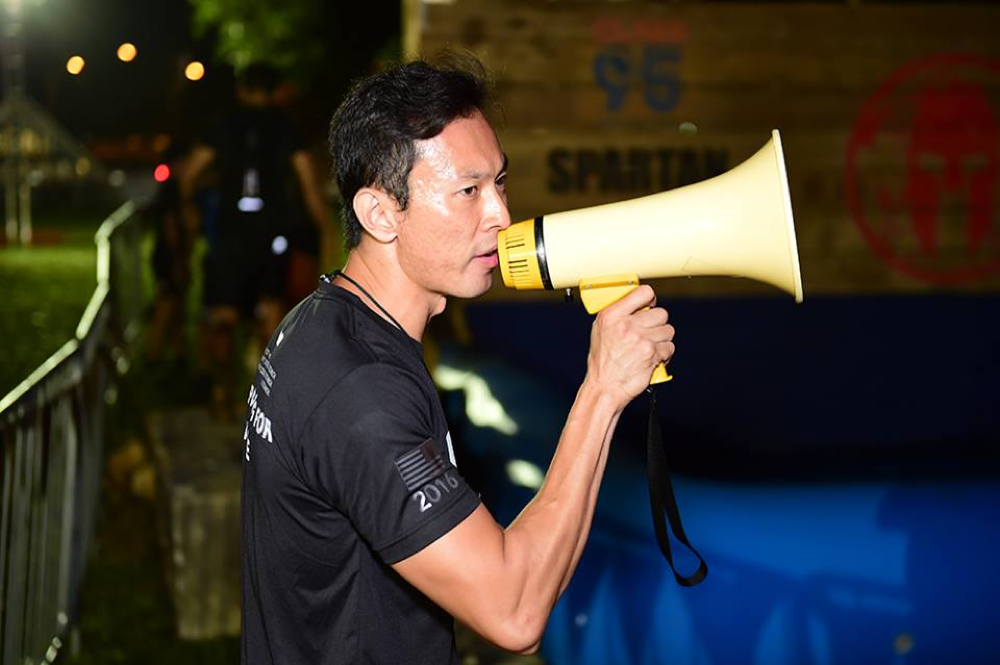 Despite the challenges though, Pang feels that through taking part in such races, it can help people to understand themselves and their bodies for the better. He said, "The Hurricane heat can let you know more about yourself, which can even change people's lives. For example, a smoker making the decision to quit smoking during a Hurricane heat."
Added Pang, "I believe that many of us do not still know our true selves in time of danger, suffering and emergency. You can either be very heroic or you can shirk away from responsibilities. By taking part in the event, you can push your limits and also find out your true character."
Similar obstacles to Spartan Race but with a twist
At a Spartan Hurricane heat, the types of obstacles are similar to that of the Spartan Race which many are familiar with, but at the same time, are made more challenging.
Explained Pang, "The Krypteias (a Sparatan term for instructors) will modify the obstacles to further push the limits. For example, a bucket carry is simply carrying it for a distance and back but at the Hurricane Heat, is changed into a bucket carry with a much longer distance and a steep slope with a time limit to reach back."
No specific training can be done
Pang also pointed out however, that no specific training can be done for a Spartan Hurricane Heat, and that he basically did the normal type of training that he would do for a Spartan Race. He said, "There is not really any special preparation or additional training for the event. It was more like mentally getting ready and also being physically ready by fuelling and hydrating yourself well."
He added, "A typical day of training for me, was at least one session of any type of workout that would get the heart rate up and the muscles fatigued. It is good to take a short break before any race to allow the body to recover and let you perform at your peak."
Gear and Nutrition
During a Spartan Hurricane Heat race, Pang also pointed out that participants are also required to bring their own gear and nutrition. He said, "So I did bring some fuel in the form of energy bars, chocolates to get the proper nutrition and sugars in the body to keep going. Getting hydration and plenty of water is also vital."
Spartan Agoge

The Spartan Agoge, on the other hand, is a 24-hour, 48-hour or 60-hour ultra endurance event often held in extreme weather conditions, that is targeted at building tactical, mental and team based strength through testing, training and evaluation. And in fact this team-oriented race is billed to be so challenging that it may be sometimes seen as a type of "Death Race."
Spartan Agoge was a complete eye opener 
To Jack Lian, a 25 year old Singaporean student who has participated in the inaugural 48-hour Spartan Agoge, the race had been a complete eye opener for him. He said, "Being able to participate in an event in a minus 30 degree C environment was a first for me and to be honest, it was my first time seeing snow.
He added, "In addition, it was an enriching experience as the effective facilitation of the Krypteias enabled me to find out more about myself through self reflection after each activity that we had gone through during the event."
Challenging yet memorable
The tasks, to Lian, had been both challenging and memorable. He said, "I think physically, most of the tasks are tough, but doable with the right mindset. The most challenging part of the event is dealing with Mother Nature, it was really cold during that weekend and coming from a tropical climate, this was really something new for me. I had to adapt on the go."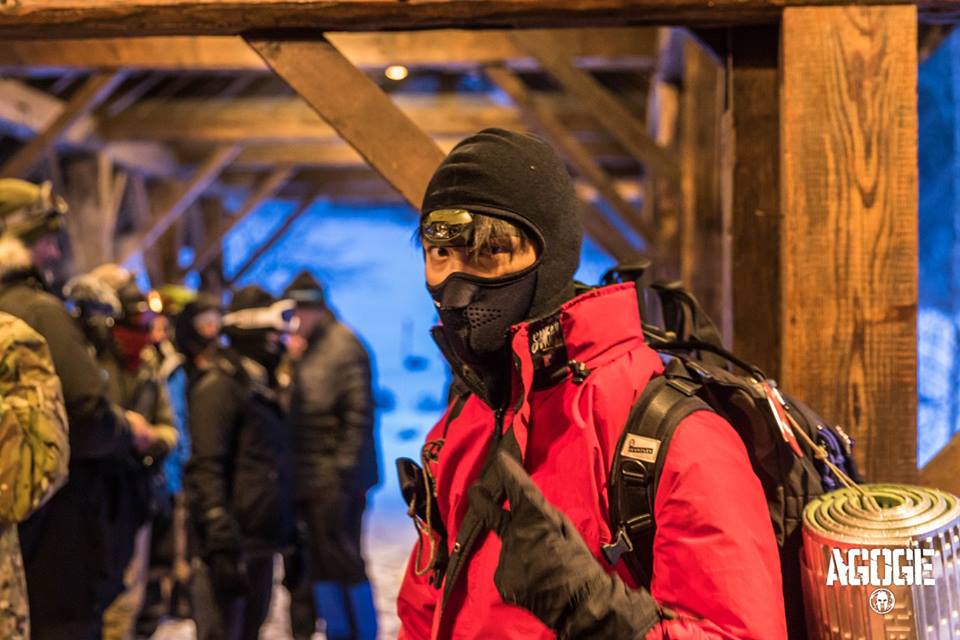 He added, "But I loved the activity where we had to learn to walk together in sync with each feet on a long piece of log. I felt that this activity really allowed us to interact and bond whilst having fun at the same time."
Weather was the greatest obstacle
It was not the obstacles though, but the weather, that posed as the greatest challenge to Lian. He said, "The toughest part of the event was keeping warm and trying to prevent myself from getting frostbite. When I entered the Agoge, I told myself to never ring the bell at all cost, no matter how bad things get. The only things that could stop me was getting injured, hypothermia or frostbite. I was more worried about the latter as I was not acclimatised."
Despite the long hours spent racing, Lian also pointed out that there had still been time for hm to get a nap too. He said "I got about an hour of sleep on the first day and three hours on the second."
Training and Preparation
To prepare for the race, Lian did all types of training in as many disciplines as possible. He said, "I did lots of cross-training, from long runs and rucks to loads of calisthenics and extensive CrossFit metabolic conditioning workouts. The Agoge requires you to be a generalist in fitness. A weakness in any fitness attributes nay cause you to be unable to complete the event."
Now that he has been through it, Lian felt that his training was adequate. He said, "With the exception of being acclimated to the climate, I believed that I had entered the event in good physical shape to handle the tasks that were given to me."
Gear and Nutrition
He also pointed out that bringing gear and nutrition is important; there is a packing list that Agoge participants are required to follow.
Said Lian, "There is a packing list that is to be checked by the Krypteia prior to the start of the Agoge. My pack was around 15-20kg. We have to carry the pack when we are traveling during activities but during an activity we may relieve ourselves of the pack depending on the activity."
Lian himself had brought about 27 Cliff Bars and some Oreos, as fuel for the race, and these had given him the energy he needed to push through the full 48 hours.
Advice from Lian
What advice would Lian give, to someone to train for the Spartan Agoge? He said "Be well rounded. Learn to lift heavy stuff over an extensive period of time and learn to carry odd objects. Learn to move your body effectively through calisthenics exercises like pull-ups, push-ups and dips. Work on endurance through running and rucking, and finally, learn to love burpees… and do loads of them."
He also stressed that the average fitness enthusiast should give themselves about six months of training to successfully complete the Agoge.
Would not hesitate to do it all again
Would Lian do the Agoge again, if he was given the chance? Said Lian enthusiastically, "I would! I love the process of finding out more about myself and meeting like-minded people in the process of joining such an event."

All photos are courtesy of Steffan Fung / Spartan Singapore.
Other Blog Posts
Spartan Style Events catching on in Singapore
Share this page with your friends!