New Zealand Rugby 7s legend Karl Te Nana – who had won the Rugby World 7s title with the All Blacks 7s consecutively from 1999 – 2003, as well as successfully captaining the team to the 2002 Commonwealth Games gold medal – expects to see some major surprises once again – in the upcoming HSBC World Rugby Sevens Series.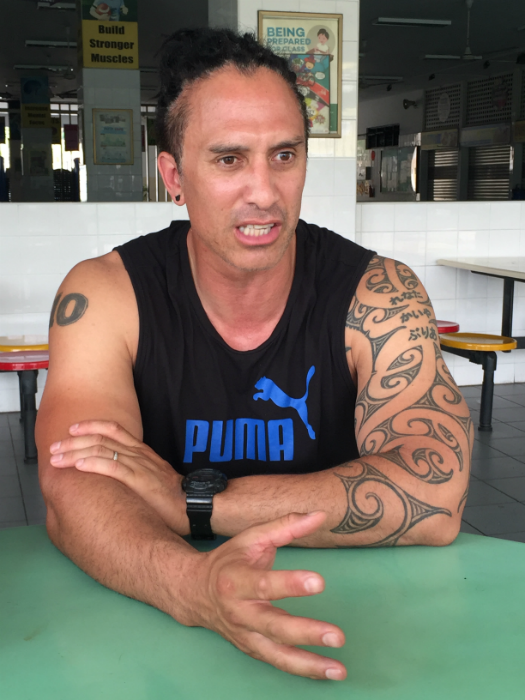 The Series kicks off on 2 – 3 December in Dubai, with the Singapore leg – the eighth stop, being held on 16 – 17 April at the National Stadium.
Lots of coaching changes including the New Zealand 7s side
Said Te Nana, "It will be very interesting as there has been a lot of coaching changes. For starters, New Zealand coach Sir Gordon Tietjens has gone to Samoa."
The transition period may affect the All Blacks Sevens in their performance but Te Nana is confident that they will bounce back quickly.
He says, "There is definitely going to be a transition period. The team needs to get sharper on the field. Some other teams have been in training for a couple weeks to prepare for the next month's Dubai 7s and have been to a few tournaments while New Zealand hasn't. We may start the season a little behind the eight ball in the first two tournaments but the two coaches, Scott Waldrom and Tomasi Cama had been involved with the team for a while and in the long run, I think New Zealand might dip but will get back stronger and go back to its roots."
New Zealand's coach isn't the only one who had left though, Te Nana pointed out.
Said Te Nana, "As well, the Samoa coach has gone to Canada and one of the New Zealand assistant coaches has gone to Japan. So I think that it will be very interesting to see how the teams adapt to the coaching changes."
He added, "Teams who had consistency in terms of having coaches from previous seasons such as Scotland and Kenya and Argentina, are probably going to have a leg-up on these other nations which have had changes. It's exciting as last year we saw Kenya winning its first Cup Final in Singapore, Scotland winning in London, and Samoa winning in Paris. That's the beauty of the game, with the Sevens, anyone open their day can legitimately win a tournament."
Te Nana's picks for the winners
If he had to pick though, Te Nana gave a few choices to potential winners. He said, "After Scotland, who knows? I really like the Welsh team; they have been together for quite a long time and have a couple of young guys but have been on the series for 3 – 4 years now. This could be a team that could burst out and announce itself this season."
He continued "Fiji is another team in transition with a new coach. You still have to give them the favourites tag. Being the Rio Olympics gold medallist they have been the best team over the last two seasons and they will be tough to beat if they can keep their consistency. South Africa showed that they are not far off. Argentina aren't far off as well. It's gone outside the traditional big three of South Africa, New Zealand and Fiji. Australia is another team on the rise and they can really challenge on their day."
Was in Singapore for the Heroes in the Making programme
Te Nana had been recently in Singapore as part of the Heroes in the Making programme. One of the ancillary activities of the HSBC Rugby 7s, this programme aims to develop future national players by identifying talented young players for future national team representation and sending them to immersive training camps conducted by rugby legends and world class coaches. At the end of the two-day intensive programme, a selection panel would then choose two boys to attend a two-week training stint in New Zealand, the reigning world champions in the 15-a-side rugby game.
Said Te Nana, "the Heroes in the Making programme is a great initiative. The two guys who are chosen to go to new Zealand will be able to immerse themselves in New Zealand rugby. Hopefully they can come back and pass on their knowledge to their friends and team mates and I hope that the others will learn off that."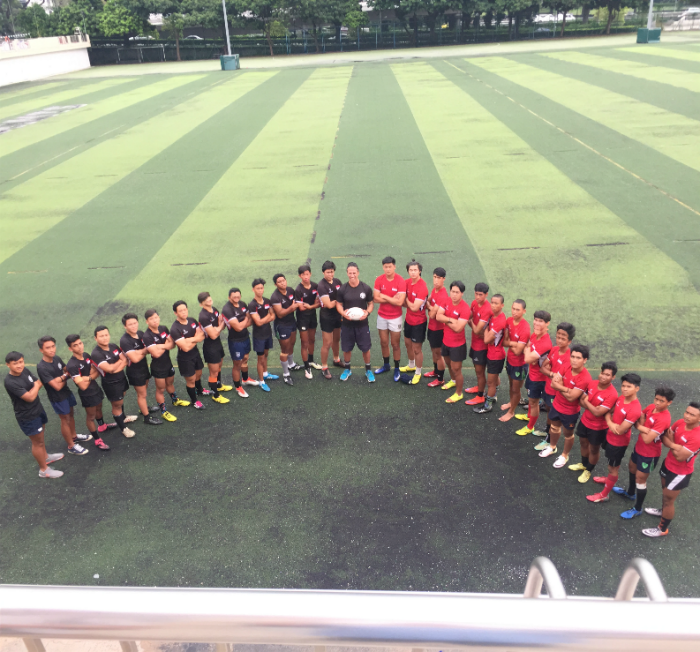 He continued, "For me I hope to see all the kids in the programme go on to represent Singapore in 15s or 7s and hopefully Singapore will have a sevens team in the HSBC Singapore Rugby 7s one day. For me to see a Singapore team in the World Sevens Series, to play in their home tournament and try to make the Cup round, that's what the kids can aim for because it can become reality. It's not that far away. We saw it with Japan's success over the last few years in both 15s and 7s. I believe the same thing can happen here in Singapore; it's so important to give these kids the ability to dream big."
Why New Zealand may be struggling to dominate today's Rugby World 7s series
However at the same time though, Te Nana concedes that New Zealand have been finding it tough to dominate the World 7s Series today, even though they had been so dominant when he had been a player, together with the late Jonah Lomu.
Said Te Nana, "Since 7s became an Olympic sport, a lot of teams now have centralised training, staying together in one part of the country and training for three to four weeks at a time. For New Zealand, after each tournament we still go back to our respective provincial teams to train individually. The time that the other countries are spending together as a group has allowed them to catch up with New Zealand's standards and in some cases, bypass us even."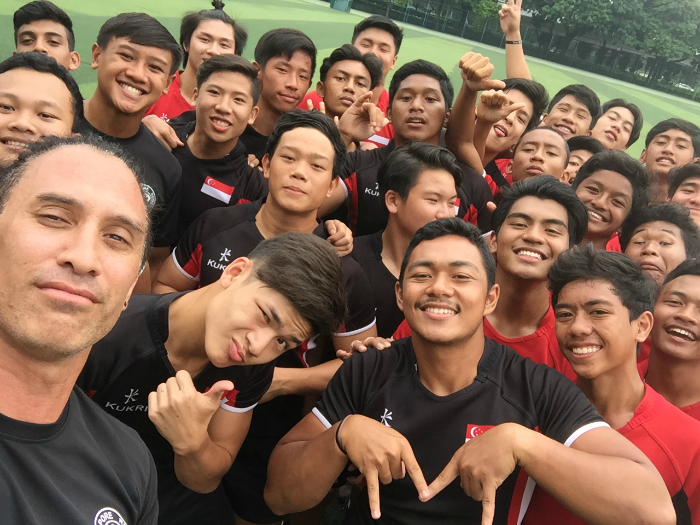 Tickets to the HSBC Singapore 7s are now on sale
The HSBC World Rugby 7s Series kicks off in Dubai on 2 December. Tickets to the 2017 Singapore 7s on 15 – 16 April are now on sale.
Till 31 December, you can buy two season passes for adults at 20 per cent off ($120 for Category 1 and $40 for Category 2).
For the first 5,000 Category 1 ticket buyers, they will get a free HSBC Singapore 7s commemorative tee-shirt, valid from 17 October to 31 December, while stocks last.
Check out www.singapore7s.sg for more information.

All photos in this blog post are courtesy of Rugby Singapore.
Share this page with your friends!