To commemorate the recognition of Team Singapore's commitment and dedication in training for the 29th SEA (South East Asia) Games, 100PLUS has come up with a limited edition can to celebrate the achievements of every athlete.
The region's largest sporting event, the SEA Games features more than 400 events in 38 sports and conveys a sense of unity in South East Asia to bring together athletes from South East Asia and sharing collective desires to showcase the best of their sporting ability and outdo themselves in the sporting arena.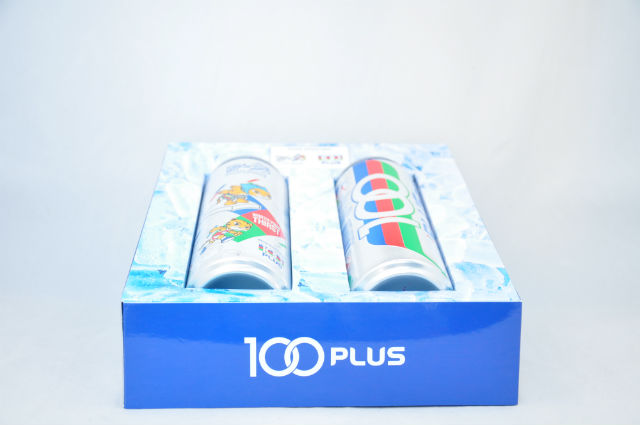 Cans feature Rimau, the official Games mascot
These limited edition cans feature Rimau, the official mascot of the Games, engaging in sports like running and swimming, to encourage and cheer on the athletes as they strive for excellence.
Commemorative Gift Box
A commemorative gift box showcasing the 100PLUS limited edition cans will also be presented to each athlete in support and recognition of their perseverance. As well 100PLUS will also be providing three months worth of 100PLUS products for Team Singapore.
I received one of these gift boxes as part of a media kit to showcase the cans.  I thought that the gift box is quite colourful and attractive, displaying the 100PLUS cans quite prominently. So as such they would be a great way for the athletes to commemorate their SEA Games journey.
Official isotonic drink of the Games
100PLUS is the official isotonic drink of the Games, to refresh, rehydrate and re-energise the athletes at the Games village as they gather in the spirit of sportsmanship and Singapore has fielded a record away contingent with sports like cricket, ice hockey, ice skating and indoor hockey being contested for the first time at the Games.
Singapore's No. 1 isotonic drink
As Singapore's No. 1 isotonic drink, 100PLUS has been hydrating Singapore's athletes and supporting their aspirations, contributing to sports development and supporting consumers who pursue active lifestyles by ensuring that their hydration needs are taken care of.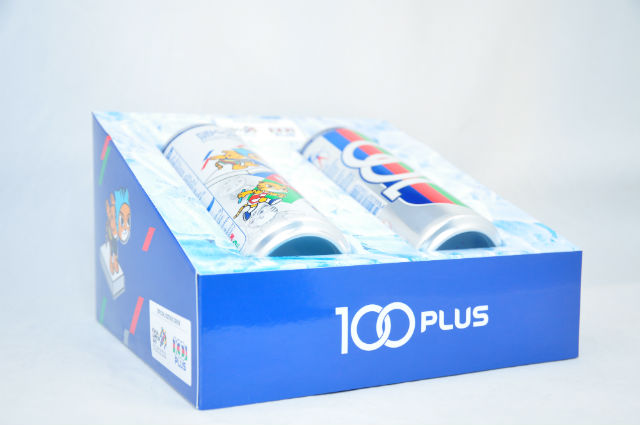 As well 100PLUS also helps in replenishing lost fluids, energy and electrolytes to combat the effects of dehydration, heart and exertion in athletes, helping them to outdo themselves whether it is achieving a new personal best or to fight for their dreams.
Where to get the cans
You can buy the commemorative cans in limited quantities at major supermarkets, hypermarkets and participating convenience stores while stocks last.
Each 325ml can has a recommended selling price of $0.80.

Share this page with your friends!