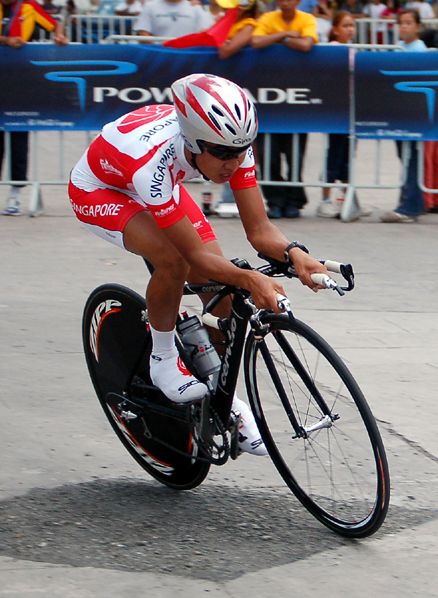 He had been so determined to achieve his dream of becoming a professional cyclist – that Low Ji Wen, now 25, withdrew from Anglo-Chinese Junior College – after having studied there for only one year.
Fortunately, his family and friends had always been supportive of his decision, right from the beginning. Said Low, a cycling coach and professional cyclist with the CCN Cycling Team, "I've always maintained that I can go back to studies at any age, but sport gives you a finite window only. This is a sentiment that my parents shared though, thankfully."
"My family is also proud that I came up with a plan and committed to it. Even if I didn't achieve a single result, they would still have been proud that I tried my best and took a risk. That I have some success is just the icing on the cake for them," Low added.
Has come a long way since then
Indeed, this national cyclist has definitely come a long way since then. But success comes with some sacrifices, and Low felt that his biggest one was not having much of a social life besides cycling. He said, "While my friends were partying and going out on the weekends, I was usually busy with training or feeling completely drained from it. At that time, it was a sacrifice on some occasions, but I have absolutely no regrets now."
Since making the decision to become a professional in 2004, he has represented Singapore and participated in competitions all over the world, including past editions of the SEA Games, the Tour of Egat in Thailand as well as some of the UCI (Union Cycliste Internationale) Asian Pro Circuit races such as the Tour De Langkawi, Tour Of Japan, Tour De Kumano, and Tour Of Korea.
Memorable races throughout his career
Out of all these races, he fondly remembers his seventh placed finish at the Herald Sun Tour in Australia. Said Low, "A lot of world famous professionals were at this race, and to finish in the top 10 and to be mixing with them, was a huge confidence boost."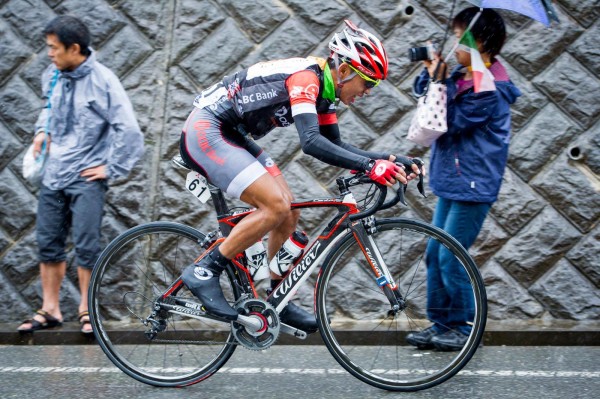 As well, winning the Men's Open category in the Singapore Open National Championships in October 2009, was another memorable moment in Low's cycling career. He said, "I had no team mates then, and was heavily marked. But I tried and tried again, until I got a gap. And my perseverance paid off in the end."
Challenging races Low has experienced
But he has also had his fair share of challenging events, such as the 21-day Tour of Algeria, which he had participated in last year. Said Low, "It was the longest and most multi-faceted race I've ever done. There was wind, mountains, hail, cold, bad roads, crashes and endless suffering… and I thought I would never reach the finishing line."
Another difficult event was the 200kms Le Tour de Langkawi in 2013. Said Low, "We were racing in torrential rain – which averaged an unbelievable speed of 48+ kms/hour. The European pros couldn't believe how fast we were racing. Then the road flooded to calf level… to add insult to injury."
Sights are currently set on a SEA Games Gold Medal in Cycling
Now though, Low's sights are focused entirely on the 2015 Sea Games, which will take place in Singapore for the first time since 1993. He will be completing in the road race and the criterium events, and feels that he is in a good position to do well on home soil in both events – despite having faced some setbacks in the earlier part of the year.
Explained the cyclist, "Preparations were unfortunately derailed earlier this year by a hard crash during a race, as well as a recent bout of illness. But I'm back on track now and have a good block of racing coming up, which should leave me in good stead for the SEA Games."
"And of course, knowing that your family, friends and countrymen are cheering you on by the roadside, will be great in terms of motivating me on the event day too," Low added.
Has always had the passion for cycling
Cycling has always been in his blood and his introduction to the sport was through racing mountain bikes with friends. Said Low, "I started my cycling journey racing mountain bikes around the neighbourhood with friends. We did venture to the Bukit Timah Mountain Bike Trail once, but ended up pushing (the bike) through most of it, because we weren't particularly skilled!"
Soon after that, Low became fascinated with road bikes whilst on a school excursion. He explained, "I saw a group of cyclists whizzing by in a colour of noise. I had to wait for a few years though, before actually getting started with it, because I was too small to fit on any commercially available bike." So he started running for his school, in track & field and cross country in the meantime, and that was where he developed his competitive spirit – before getting his first bike.
Added the cyclist, "And then in my first road race on a bike, I finished fourth and the next year I improved to win the Junior National Championships. These days, I'm constantly striving to improve – whether it is physically or technically. Road racing brings me great enjoyment, as does mountain biking."
Cooks his own meals to fuel his passion
Low likes to eat healthy foods, so he usually cooks his own meals – rather than patronising the local hawker centres. Said the cyclist, "I can control exactly how healthy or unhealthy the dish is, if I cook it myself. I can also cook as much as I need, so that I can replenish my energy stores after a hard session. I particularly like cooking hand-made pasta and my version of Bolognese, but generally though, I cook based on what ingredients are sitting in the fridge."
Low does admit though, that he indulges in sinful food once in a while and has a soft spot for Chai Tao Kuay (fried carrot cake). "But I only eat it about five or six times a year," he quickly added.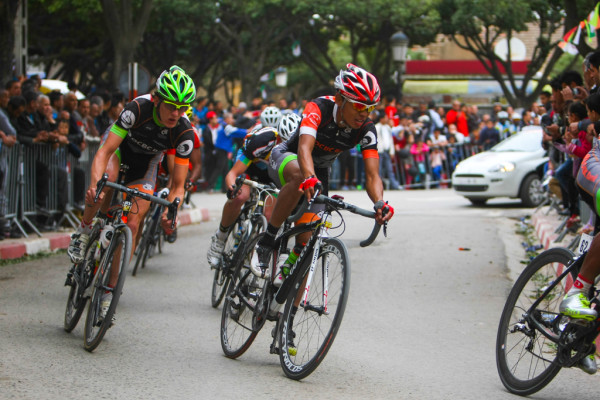 The cycling scene in Singapore has improved
These days, Low feels that the cycling scene in Singapore has definitely improved. He explained, "The roads are definitely more populated with cyclists now, compared to 2004 when I started out. I also feel that the average fitness level has increased, which is fantastic."
But added the cyclist, "We rarely see any races being organised locally, which is a real shame. I think that having a regular race series would be a step in the right direction as well. For competitive cyclists, the lack of local racing can sometimes make training seem a bit pointless."
At the same time, Low feels that a revision and a specifically stated set of rules for cyclists on the road, would help with the current "motorists vs. cyclists war." Added Low, "On that same token though, errant cyclists, like those running red lights, should be given fines."
Tips for cyclists
And what are useful tips that Low has to share – for up-and-coming cyclists? He said, "Find a good, qualified coach to help you take the guesswork out of your training. Also, be committed and consistent with working out."

Other Blog Posts
Share this page with your friends!